Ashish Kothari addresses XLRI Verghese Kurien lecture
Environmental activist speaks on importance of being respectful towards nature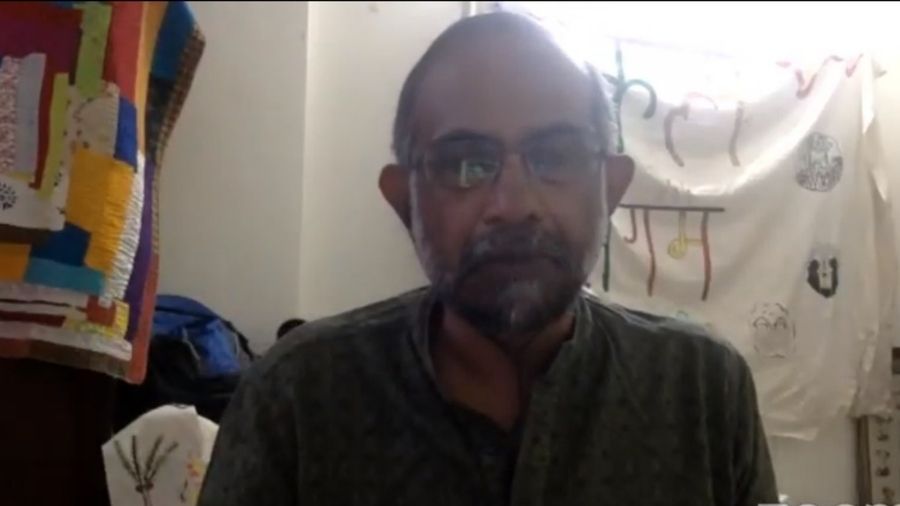 ---
---
Eminent environmental activist Ashish Kothari on Saturday spoke on the importance of being respectful towards nature and recognising that other species and earth as a whole also have inherent rights not just because they are useful for human beings.
Speaking at an online oration organised by the Fr Arrupe Center for Ecology and Sustainability (FACES) of XLRI, Kothari said, "The principles of Swaraj have never been fully realised. Yet, they continue to resonate through Indian civic culture to this day in the country's grassroots environmental movement. Recognising that living harmoniously with nature is central to Swaraj. Eco-Swaraj is not a movement in itself, but it describes patterns. Juxtaposing Eco-Swaraj with Covid-19 alongwith other ongoing global crises such as climate, biodiversity, and inequality will provide us an opportunity to rethink what development should really mean."
The programme was organised in memory of Verghese Kurien, the founder of Amul, popularly known as the Milkman of India.
Kothari was speaking on the topic 'Eco-Swaraj: Recovery towards Justice and Sustainability'.
In his address XLRI director Fr. P. Christie said, "Verghese Kurien was an ingenious thinker, a revolutionary, and a social entrepreneur who ideated the world's biggest agricultural development program. His remarkable life and achievements are an embodiment of his faith in the common man's ability to exercise control over his destiny. His life and work exemplify the model for a responsible management leader, combining business skills with the larger good of the society and nation-building."
The annual oration aims to provide a platform to listen to and learn from thought leaders, social entrepreneurs, development sector professionals and policymakers who have made a significant contribution to the idea of an empowered, prosperous, and sustainable society.
Prof. Raghuram Tata, convenor of the Fr Arrupe Center for Ecology and Sustainability (FACES) also delivered an address during the event.
"FACES at XLRI was established with the mission to promote practices, policies, and dialogue that have an impact on holistic and sustainable development of society and enterprises. Verghese Kurien Memorial Oration on Sustainable Development is our humble initiative to pay tribute to the great visionary," he said.
Welcoming Kothari, the B-school director said, "His vast work on environmental issues like the environment interface, biodiversity policy, and alternatives would help our students understand the current global environmental issues and inspire them to work for the greater good."
Ashish Kothari is an Indian environmentalist working on environmental and development issues. He is one of the founders of Kalpavriksh, an Indian environmental NGO.
He has been associated with peoples' movements like Narmada Bachao Andolan and Beej Bachao Andolan. Kothari has also been a teacher of the environment at the Indian Institute of Public Administration, New Delhi. He has also been a guest faculty at several universities and institutes and Mellon Fellow at Bowdoin College, USA.
Kothari has also worked as members of quite a few Government of India committees, including Environmental Appraisal Committee on River Valley Projects of the ministry of environment and forests, the committee to Assess Implementation of the Forest Rights Act, and committees to draft design the National Wildlife Action Plan and India's Biological Diversity Act.
He coordinated the National Biodiversity Strategy and Action Plan process in India commissioned by the Government of India. Kothari is currently coordinating the Vikalp Sangam (Alternatives Confluence) a process that provides a forum for organisations and individuals working on development alternatives across India to come together.