YouTube leak 100% fake, says CBSE
The CBSE filed an FIR against unknown "miscreants" and issued an advisory to students urging them not to panic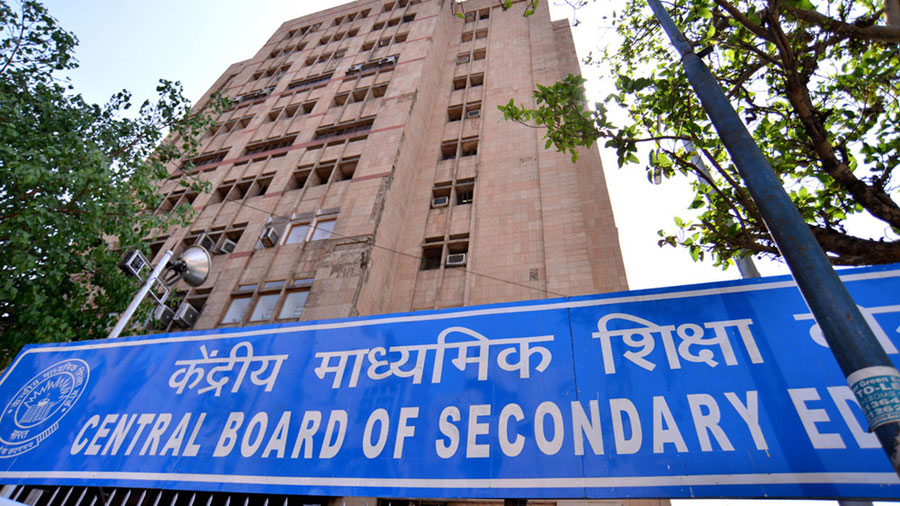 The CBSE office in New Delhi
(Prem Singh)
---
New Delhi
|
Published 06.03.19, 09:43 PM
|
---
The Central Board of Secondary Education (CBSE) announced on Wednesday that purported question papers of yet-to-be-held Classes X and XII exams that have been uploaded on YouTube were "100 per cent fake".
The CBSE, which detected the YouTube videos on Tuesday, has filed an FIR against unknown "miscreants" and issued an advisory to students urging them not to panic.
Last year, the national board had to conduct a re-exam of Class XII economics after the paper was leaked. The Class X mathematics paper had also been leaked, but no re-test was held as the board felt it had not spread much.
The purported question papers uploaded on YouTube on Tuesday were those of Class XII accountancy, chemistry and geography, and Class X English, mathematics and science. All these exams are yet to be held.
The CBSE said in the advisory: "Few cases of fake and false news in circulation with the intention to thwart the good efforts of the board and to create panic and confusion among the students and public are being noticed. Suffice… to say that such news is circulated by unscrupulous persons for personal and professional gains."
The CBSE board exams began on February 15. Over 18.27 lakh students have registered for the Class X exams and 12.87 lakh pupils are scheduled to appear for the Class XII tests. The exams are being conducted at 5,000 centres in India and abroad.
"The Board has located a number of uploads available on YouTube falsely claiming to have access to the original question papers of subjects in which examinations are yet to be conducted…. The papers being shown on these sites have been scrutinised and 100% have been found to be fake," the advisory said.
The CBSE has requested Delhi police in writing to take suitable and strict action against those involved in the uploads under provisions of the Indian Penal Code and the Information Technology Act. The board appealed to students and parents to remain vigilant and calm.
It appeared that not many students or parents knew about the YouTube uploads. Most pleaded ignorance when asked about them.
A teacher of a Delhi school said some people could be trying to vitiate the exam process, which the police needed to deal with strongly.