Yogi plans 48-hour Assembly session
The UP CM had recently expressed his wish to hold such a long session 'in the larger interest of the state'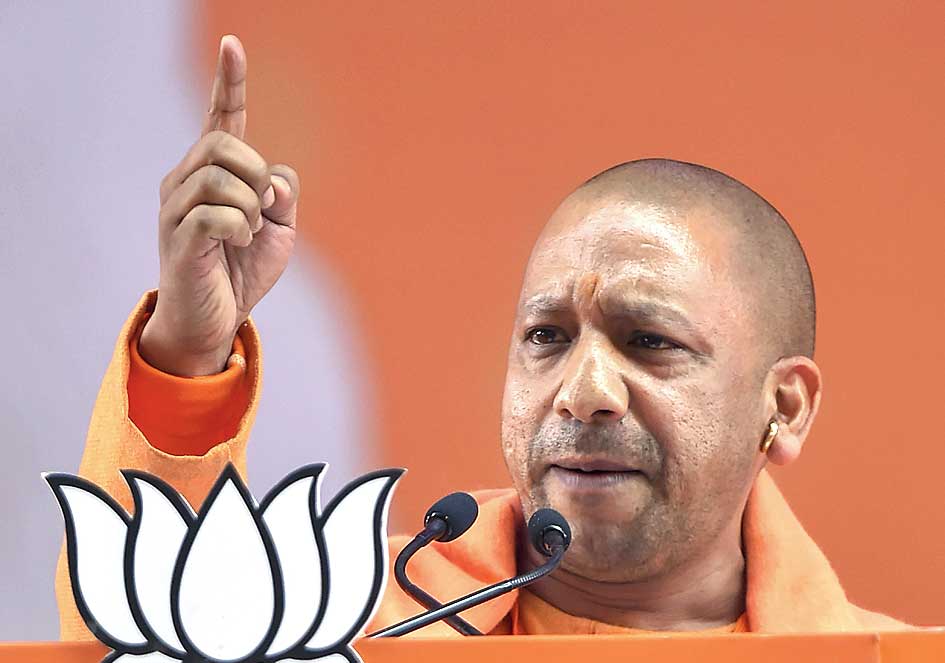 ---
|
Lucknow
|
Published 30.08.19, 09:51 PM
---
The Yogi Adityanath government in Uttar Pradesh has lined up a 48-hour Assembly session without break in October to focus on sanitation.
"We will leave the House after 48 hours of discussion on several issues," Speaker Hriday Narayan Dixit told reporters in Lucknow on Friday, adding that "history" would be created as no House in the country had "ever sat for two days in continuation".
"It is going to happen for the first time in India," he said.
Suresh Khanna, the finance minister, said: "The most important issue of discussion will be sanitation. It is something of concern for the entire country. We need to deal with it effectively as soon as possible."
"The other issues that we will take up are education and health. They are directly related to the growth of a state," Khanna added.
He said chief minister Adityanath had recently held a meeting with the leaders of all political parties and expressed his wish to hold such a long session "in the larger interest of the state".
"The leaders of the Opposition parties have assured the chief minister of their support," Khanna claimed.
The Congress said the chief minister was only eyeing a world record and that such a move would not help solve the problems the Assembly session sought to address.
Congress Legislator Party leader Ajay Kumar Lallu said: "According to a resolution of the United Nations, every country has to eradicate starvation, hunger deaths and illiteracy by 2030. It is against this backdrop that Adityanath wants to make a world record by claiming that he held an Assembly session for 48 hours.
"We cannot deal with such problems by merely entering a book of records. I had asked the chief minister at the all-party meeting whether he wanted to prepare a bulky file and forward it to the Centre, which in turn would be forwarded to the UN, and the BJP would keep patting itself on its back. Do they have any road map to deal with these issues or they will just sit for 48 hours in the House?" Lallu said.