Would never apologise, says Rahul Gandhi on rape remarks amid row in Parliament
Lok Sabha adjourned sine die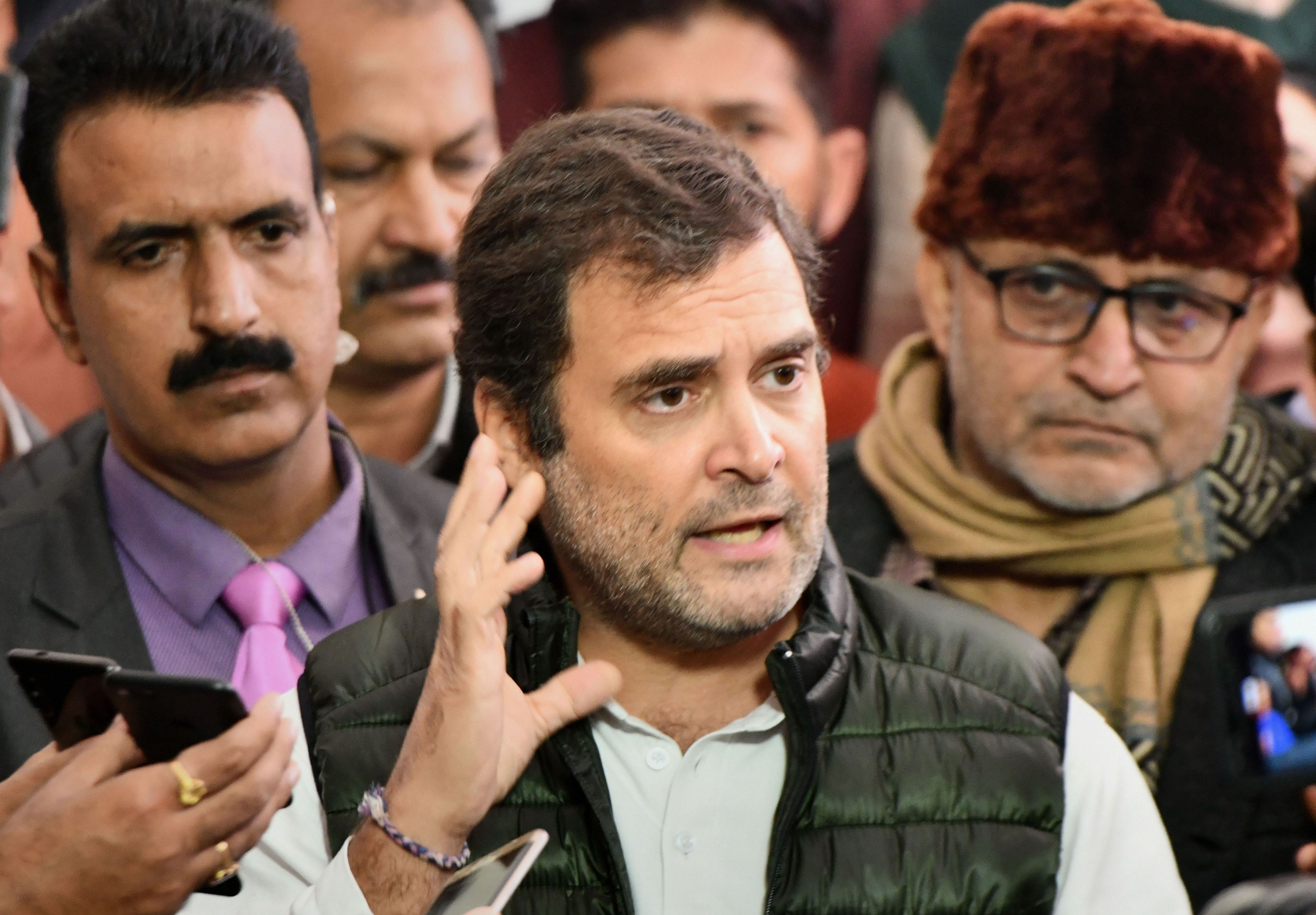 ---
---
Congress leader Rahul Gandhi on Friday said he would never apologise over his recent rape remarks that has courted a controversy in both houses of Parliament.
Instead, the Congress leader posted on Twitter an old video of Narendra Modi in which the Prime Minister can be heard saying that Delhi has turned into a "rape capital" under the UPA regime. Gandhi demanded that the Prime Minister apologise for the comments too.
On Twitter, Gandhi said: 'Modi should apologise. For burning the North East. For destroying India's economy. For this speech, a clip of which I'm attaching.'
Modi should apologise.

1. For burning the North East.

2. For destroying India's economy.

3. For this speech, a clip of which I'm attaching. pic.twitter.com/KgPU8dpmrE

— Rahul Gandhi (@RahulGandhi) December 13, 2019
'As far as their (BJP's) demand for apologising, I am never going to apologise to them,' Gandhi told reporters outside Parliament.
Gandhi had on Thursday said in a rally in Jharkhand that the Prime Minister's 'Make in India' initiative was like "rape in India."
The former Congress chief also clarified his remarks on rape, which has triggered a row in both houses of Parliament, with the Lower House being adjourned sine die
Gandhi said he was simply making a point that Modi had been talking about 'Made in India', but one sees only 'rape in India'.
He said the main issue today was that Modi and Union home minister Amit Shah had burnt the entire Northeast.
The BJP was trying to divert attention by raising his rape remarks, Gandhi said.
Tharoor defends Rahul
Congress leader Shashi Tharoor defended Gandhi over his statement, saying that he made a 'very ordinary statement' and that there is 'absolutely no question' of him apologising for it.
'There is absolutely no question of Rahul Gandhi apologizing," Tharoor told reporters outside Parliament, adding, "He has made a very ordinary statement on the situation.
Tharoor said this (uproar in both houses over Gandhi's remarks) was a "tactic"of the BJP BJP's in order to divert the people's attention from the nationwide protests over the amended Citizenship Act, due to which the entire northeast is 'burning'.
Lok Sabha adjourns sine die
Speaker Om Birla adjourned the proceedings of the Lok Sabha sine die, amid the row over Gandhi's statement.
Even as the Speaker read out his remarks over various issues taken up during the session, the treasury benches demanded an apology from Gandhi for his remarks.
Minister of state for parliamentary affairs Arjun Ram Meghwal said several BJP members had given notices of adjournment against Gandhi's remarks and should be allowed to speak.
Union minister Smriti Irani said Gandhi has insulted the women and people of India and claimed his remarks are like inviting people to rape women.
Demanding an apology from Gandhi, the minister said the remarks amount to political mockery and he should be punished.
Party MP Locket Chatterjee said Gandhi had insulted women by making remarks that 'Make in India' had become 'rape in India'.
She said all men were not rapists.
Union parliamentary affairs minister Pralhad Joshi and Meghwal also said Gandhi should apologise and recalled an earlier instance when party MP Niranjana Jyoti had to say sorry for her remarks made outside the House.
More than 30 members from the BJP were seen standing in the aisle and shouting slogans.
In addition, Opposition members were also heard shouting slogans like 'we want justice' and demanded that Gandhi should be given a chance to respond.
Modi and Rahul Gandhi were present in the House.