We will work together to beat the BJP: Rahul Gandhi after meeting Chandrababu Naidu
The Congress chief said issues like unemployment and corruption in the Rafale deal will drive their joint campaign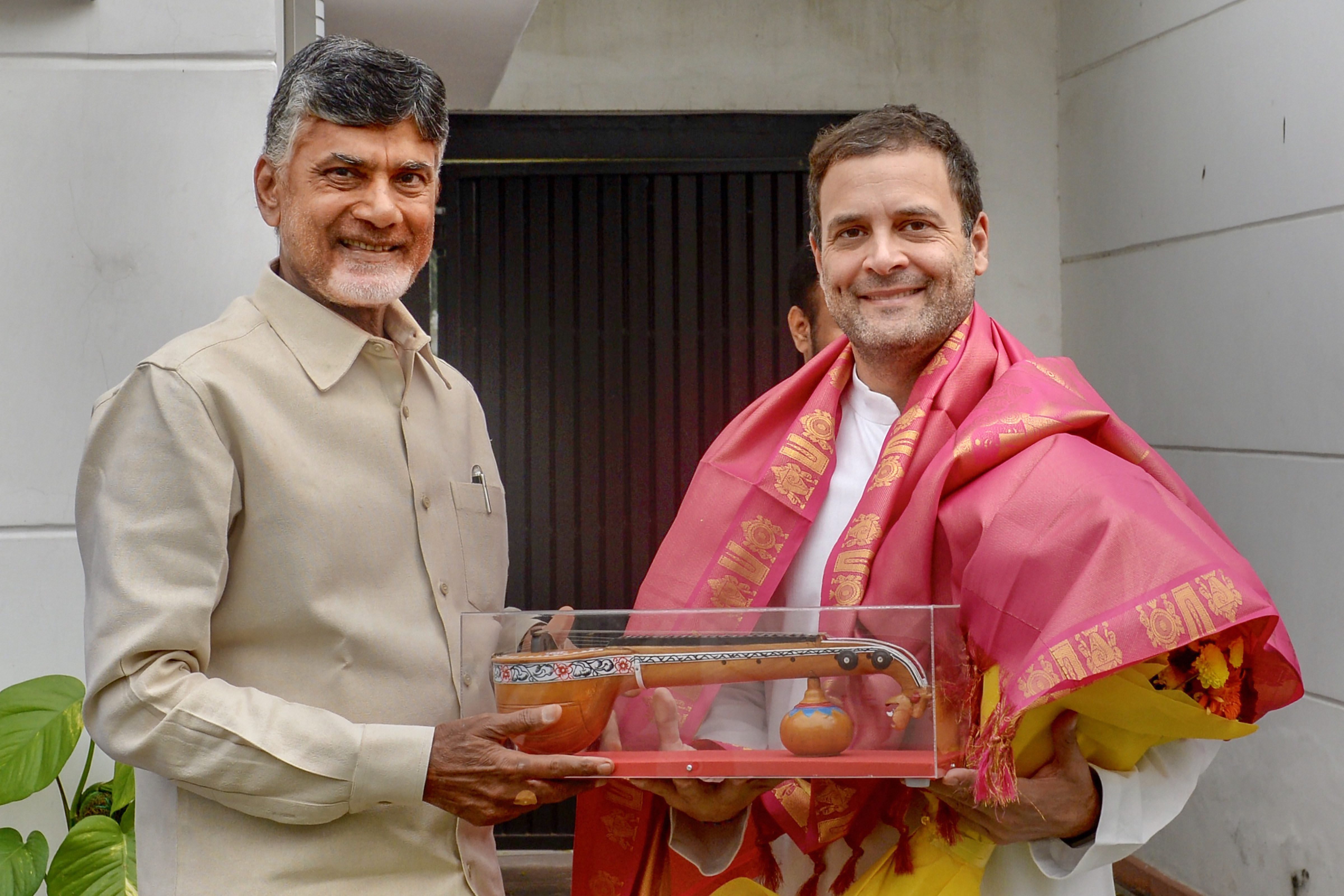 Chandrababu Naidu with Rahul Gandhi in New Delhi on Thursday.
PTI
---
New Delhi
|
Published 01.11.18, 12:04 PM
|
---
Congress president Rahul Gandhi met TDP leader and Andhra Pradesh chief minister N. Chandrababu Naidu on Thursday and vowed to join hands to defeat the BJP.
The parties will "work together" to ensure that the attack on democratic institutions stops, Rahul said after meeting Naidu, who is trying to unite opposition parties to take on the saffron party in the Lok Sabha elections next year.
The Congress chief said opposition parties will work together on most important issues, including unemployment and corruption in the Rafale fighter jet deal.
"It is very clear that corruption is taking place. Institutions that can investigate are being attacked... A proper inquiry on what all happened, where the money went and who did corruption... that is what I am pushing very aggressively. Nation wants to know this," Rahul said.
Naidu said he was in discussion with all political parties. "We will meet on a common platform and chalk out strategies," he said.
Responding to a question, he said, "You are interested in candidates, we are interested in the nation."
Naidu's meeting with Rahul comes amid seat-sharing talks between the two parties for the December 7 Assembly elections in Telangana.
Earlier in the day, Naidu met NCP chief Sharad Pawar and National Conference president Farooq Abdullah in New Delhi.