US runs with Modi, hunts with Imran
Donald Trump ready to mediate between Pakistan and India on Kashmir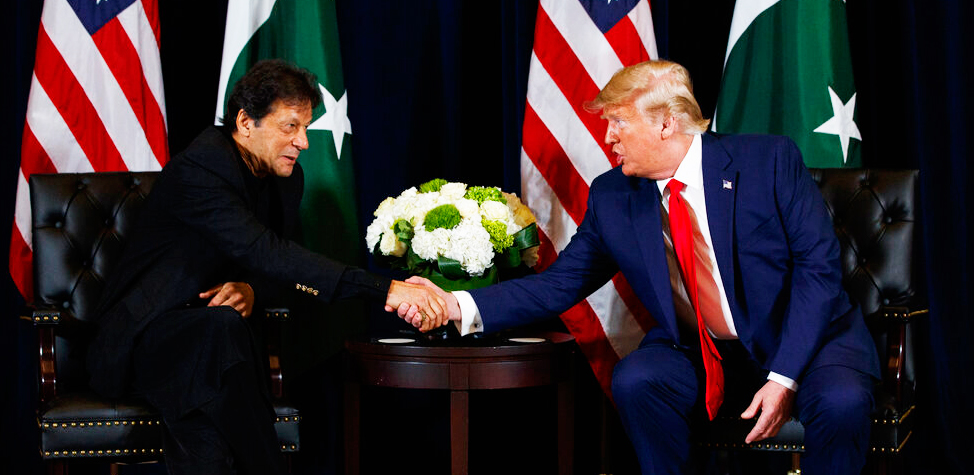 ---
---
US President Donald Trump said on Monday that he was ready to mediate between Pakistan and India on the Kashmir issue if both sides agreed.
Trump made the fresh offer during his meeting with Pakistani Prime Minister Imran Khan in New York and a day after attending the "Howdy, Modi" rally in Houston with Prime Minister Narendra Modi although India had repeatedly rejected earlier mediation proposals.
Asked if he agreed with India that Pakistan is a base for terrorists, Trump said: "I have been pointing much more to Iran."
"If I can help, I will certainly help," Trump said, describing the Kashmir issue as "complex". "If both (Pakistan and India) want, I am ready to do it…. At any point of time, I would be an extremely good arbitrator."
At Houston, Trump said, he heard a "very aggressive statement" by Modi. "It was very well received within the room."
Trump repeatedly snubbed Pakistani reporters. "Where do you find reporters like these?" Trump asked Khan in response to a question posed by a Pakistani journalist on Kashmir.