Task of bugging China left to Tajinder Bagga
'Happy National Day Taiwan' posters in the name of the Delhi BJP spokesperson surfaced near the Chinese embassy in the high-security Diplomatic Enclave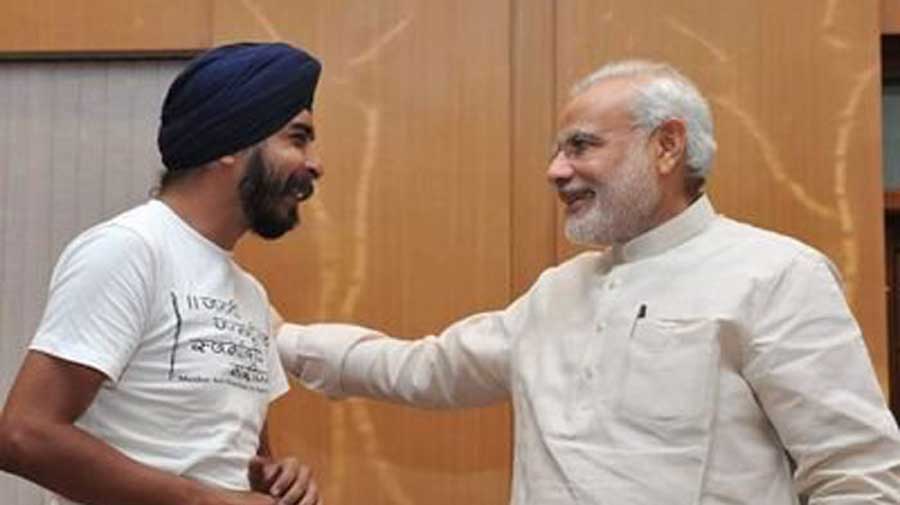 ---
---
India officially sat out Taiwan's National Day on Saturday as always and in line with New Delhi's One-China policy, but not Tajinder Pal Singh Bagga.
"Happy National Day Taiwan" posters in the name of Bagga, a Delhi BJP spokesperson, surfaced near the Chinese embassy in the high-security Diplomatic Enclave.
The posters had the name of Bagga, who was the BJP's Hari Nagar candidate in the Assembly elections earlier this year, but did not mention any affiliation.
Bagga tweeted a picture of the poster taken in the night and hashtagged it "TaiwanNationalDay".
A PTI report said the posters were subsequently removed during the day by the civic body concerned amid speculation of Bagga having some sanction to put them up, given the tight security in the area.
This was clearly not lost on the Chinese. Chinese embassy spokesperson Ji Rong tweeted: "One-China policy is long-standing position of the Indian government. China firmly opposes any individual or any move trying to create 'two Chinas' or 'One-China, one Taiwan', which violates this position."
Bagga shot back in a tweet: "As Indian, I still stand with One China, 1 Taiwan, 1 Tibet, 1 Hong Kong, 1 Xinjiang." He uploaded a new profile picture on his Twitter handle, wearing a "Free Tibet" T-shirt with the Tibetan flag.
Through the day, the Chinese embassy was busy picking on Indian journalists who commented about Taiwan on social media. They were sent messages that said: "Hope you could stick to Indian government's position on Taiwan question and do not violate the One-China principle when you do the report."
The journalists were also told that the mission was willing to maintain communication with them individually and their media organisation on China-related reports.
This was essentially a repeat of part of the message that was sent to Indian media houses by the Chinese embassy on Wednesday, listing the dos and don'ts on Taiwan's National Day, bracing for efforts to use the occasion to focus on China's troubled relationship with Taiwan. The drive, however, did not deter media houses from running discussions on Taiwan's National Day.
Till late in the night, no one from the government greeted Taiwan on its national day.