Thou shalt not… China media letter
The advisory issued by the embassy for the 'National Day of Taiwan' prompted Taiwan's foreign minister to accuse Beijing of trying censorship in 'earth's' largest democracy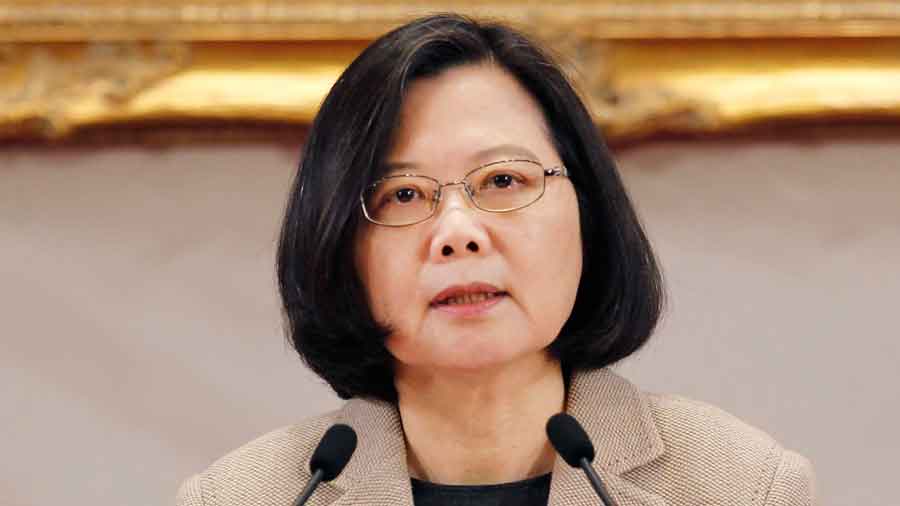 ---
---
The Chinese embassy here issued an advisory to the media on Wednesday on the dos and don'ts to be observed on the "National Day of Taiwan" on Saturday, prompting Taiwan's foreign minister to accuse Beijing of trying censorship in "earth's" largest democracy.
Taiwan also displayed supreme confidence that its friends in India would give China a fitting reply.
The Chinese embassy had, anticipating a bid by some in the media to push the envelope on India's stated adherence to the "One China Policy", issued a letter in the "hope" that the media would stick to the Indian government's position on Taiwan
The letter assumed the tone of a directive when it said: "In particular, Taiwan shall not referred to as a 'country (nation)' or 'Republic of China' or the leader of China's Taiwan region as 'President' so as not to send the wrong signals to the general public."
Reacting to social media posts about the letter, Taiwan's foreign ministry tweeted: "#India is the largest democracy on Earth with a vibrant press & freedom-loving people. But it looks like communist #China is hoping to march into the subcontinent by imposing censorship. #Taiwan's Indian friends will have one reply: GET LOST! JW"
According to the Twitter handle of the Taiwanese foreign ministry, tweets initialled "JW" are from the minister, Jaushieh Joseph Wu.
The letter was sent out after the WION television channel issued a full page "advertorial" in a national newspaper on "The Double Tenth Day: Celebrating ROC Taiwan's 109th National Day".
WION is part of the Zee Media Corporation, owned by the Essel Group. The group's chairman is an Independent member of the Rajya Sabha, elected with BJP support.
The Chinese embassy also underscored that "there is only one China in the world and the Government of the People's Republic of China is the sole legitimate government representing the whole of China". It described Taiwan as an inalienable part of China's territory.
"These facts are recognised by UN resolution and constitute the universal consensus of the international community. All countries that have diplomatic relations with China should firmly honour their commitment to the One-China Policy...." the letter said.
In May, amid the pandemic, BJP parliamentarians Meenakshi Lekhi and Rahul Kaswan had attended online the swearing-in of Tsai Ing-Wen for a second term as Taiwan "President".
The move was deemed to have had official nod, which injected a fresh irritant into a bilateral relationship already strained by China's early summer moves along the Line of Actual Control. China had protested India's participation in the swearing-in ceremony.
India, like much of the rest of the world, lacks a diplomatic mission in Taiwan. But the government has since 1995 had a diplomat heading the India-Taipei Association, with consular and passport services, to promote interactions between India and Taiwan.