Statute Day protest brews
Final decision will be taken on Tuesday morning after a march to the Ambedkar statue in Parliament House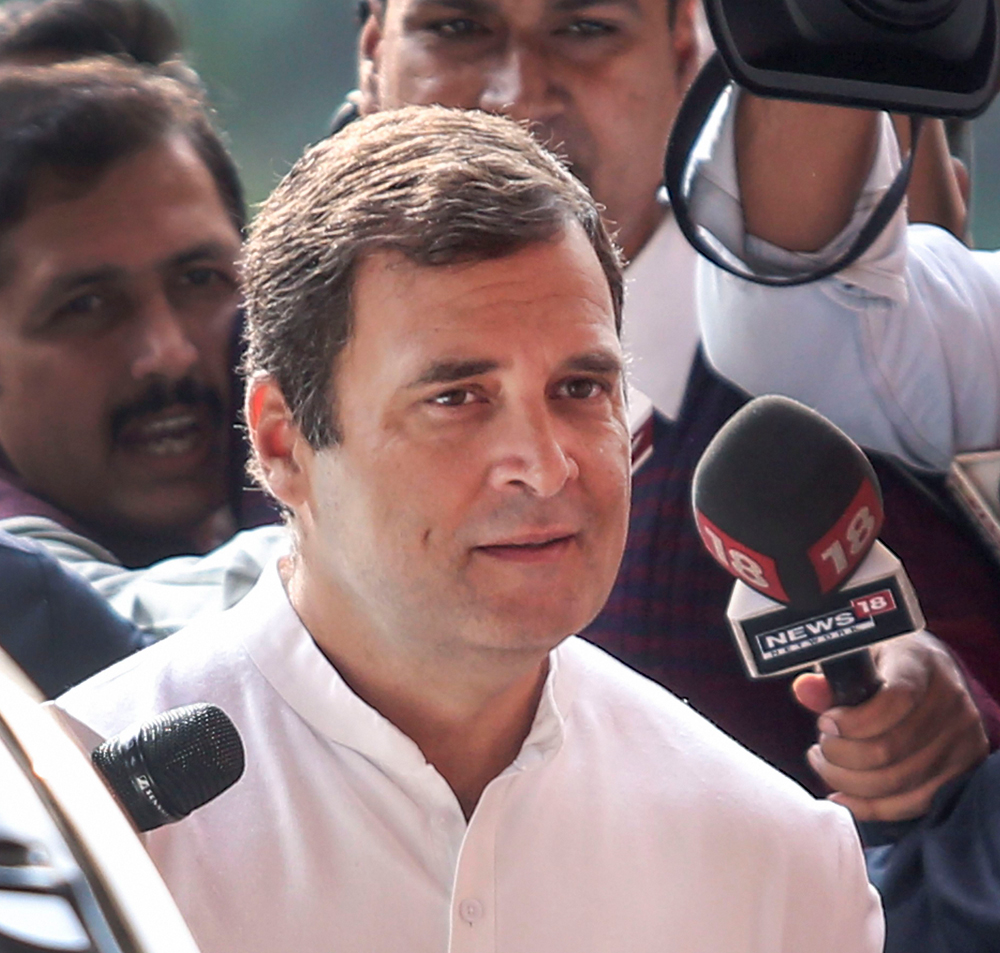 ---
---
The Opposition is likely to boycott the Constitution Day celebrations in Parliament House on Tuesday, alleging the Narendra Modi government was putting up a charade while subverting the Constitution in every way possible.
Some of the Opposition parties, however, are not comfortable boycotting the event and have suggested that they attend it but wear black bands in silent protest.
A final decision will be taken on Tuesday morning after a march to the Ambedkar statue in the sprawling complex. All the Opposition parties will participate in the march.
The Congress — always mindful of ceremonial niceties and till now reluctant to get into a bare-knuckle fight with the BJP — has taken the lead this time in calling for a boycott of the event in view of the clandestine swearing-in in Maharashtra.
It has found eager endorsement from the NCP and the Shiv Sena. Four Sena MPs met Congress president Sonia Gandhi at her home in the evening and pledged support for the boycott call.
Kodikunnil Suresh, the Congress chief whip in the Lok Sabha, told The Telegraph that the party had decided against attending the event because of the manner in which the Constitution had been subverted.
He said the NCP, Sena, DMK, Trinamul Congress, the Left parties and the Indian Union Muslim League were on board. However, Trinamul sources said a final call would be taken in the morning after the march.
"We will do whatever the other Opposition parties decide," a Trinamul source said.
Rashtriya Janata Dal leader Manoj Jha too said that a decision would be taken in the morning.
He said India had never before seen such "brutalisation of the Constitution" and that the Opposition's request for a debate on the Constitution in both Houses of Parliament after the function had been turned down.
"This shows the government does not want any substantial discussion on the Constitution and is only interested in hosting an event," he said.
The day marks the Constituent Assembly's adoption of the Constitution on November 26, 1949, although the Constitution came into effect on January 26, 1950.