Six-hour Elgaar case search at DU professor's home
Earlier, searches had preceded the arrests of most of the 10 activists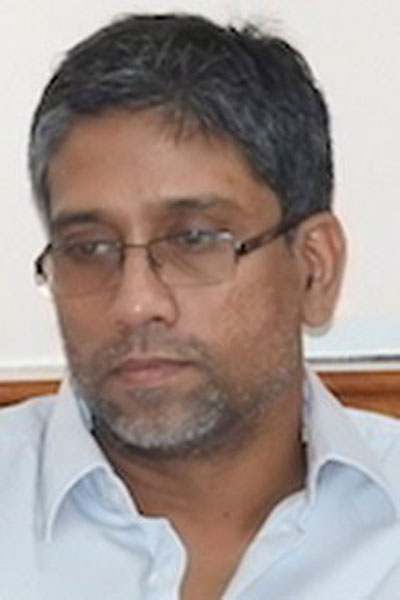 ---
---
A Pune police team on Tuesday searched the Noida home of an associate professor of Delhi University in connection with the 2017 Elgaar Parishad case where ten rights activists have been in prison for more than a year while on trial for alleged Maoist links and other charges.
Hany Babu M.T., a teacher of linguistics at DU's English department, is a convener of the Committee for Defence and Release of G.N. Saibaba — a suspended varsity professor serving a life term in Nagpur jail for links with the banned CPI (Maoist).
The Elgaar Parishad meeting in Pune on December 31, 2017 — held by Ambedkarite activists to commemorate the second centenary of the Battle of Koregaon — is being probed for alleged Maoist links, incitement of violence that followed and an alleged plot to attack the Prime Minister's rallies.
According to Pune police, Maoists had supported the Elgaar Parishad conclave and inflammatory speeches there had led to violent clashes at the Koregaon-Bhima memorial the next day.
Pune assistant commissioner of police Shivaji Pawar, who led the search, confirmed the search and seizure at Babu's home in Noida's Sector 78 as part of the Elgaar Parishad case under the Unlawful Activities Prevention Act and several sections of the Indian Penal Code.
Babu said the items seized during the six-hour search included his mobile phone, two laptops, four external hard drives with years of academic research, several pen drives, two booklets of the Saibaba defence committee, social scientist N. Venugopal's book Understanding Maoists, and Y. Naveen Babu's MPhil dissertation, From Varna to Jati-Political Economy of Caste in Indian Social Formation.
Naveen Babu, a Naxalite leader, was killed by police in 2000 in an alleged encounter.
"There were 15 to 20 officers who came at 6.30am. The Uttar Pradesh police in uniform, and the Pune police in plainclothes," Hany Babu told The Telegraph.
"An officer said they did not require a search warrant. My wife (a teacher at Miranda House college) and daughter (a student of Class X) were not allowed to leave and none of us were allowed to use any electronic device. We requested them to let our daughter go, as she had an important orchestra practice, but she was not allowed to go to school," he said.
"The whole house was searched. The only question they asked me was about a boarding pass of mine they found of a recent flight to Mumbai where I had accompanied my daughter for a concert. They also asked if I had visited any foreign country. Nothing else was asked nor did they tell me what they were looking for."
Babu said the police had also taken control of all his email and social media accounts and he had no access to them now. "This is a concerted effort to fabricate evidence, intimidate, and silence any dissenting voice."
Babu was handed a panchnama (seizure memo) in Marathi — with a copy in English — after the search.
Earlier, searches had preceded the arrests of most of the 10 activists — over which the Office of the United Nations High Commissioner for Human Rights has expressed concern.
Two of those in prison — Saibaba's lawyer Surendra Gadling and Rona Wilson, spokesperson for the Committee for the Release of Political Prisoners — were part of the Saibaba defence committee.
Babu said he has not spoken to either in the past one-and-a-half years, nor was he associated with the Elgaar Parishad.
Delhi University Teachers Association president Rajib Ray described Babu as an "active participant" in struggles for academic freedom and democratic rights.
"Not only has he been an outstanding teacher, he has also been an active participant in struggles for academic freedom, democratic right, lawful and democratic functioning of the university, and equal access to university education and social justice," Ray said.
"Such raids without search warrants are against the very essence of democracy, individual freedom, and open the door for planting evidence. Arbitrary use of instruments of the state to harass and intimidate dissent is inexcusable."