Security breach at Priyanka Gandhi's residence last week
The matter has been taken up with the CRPF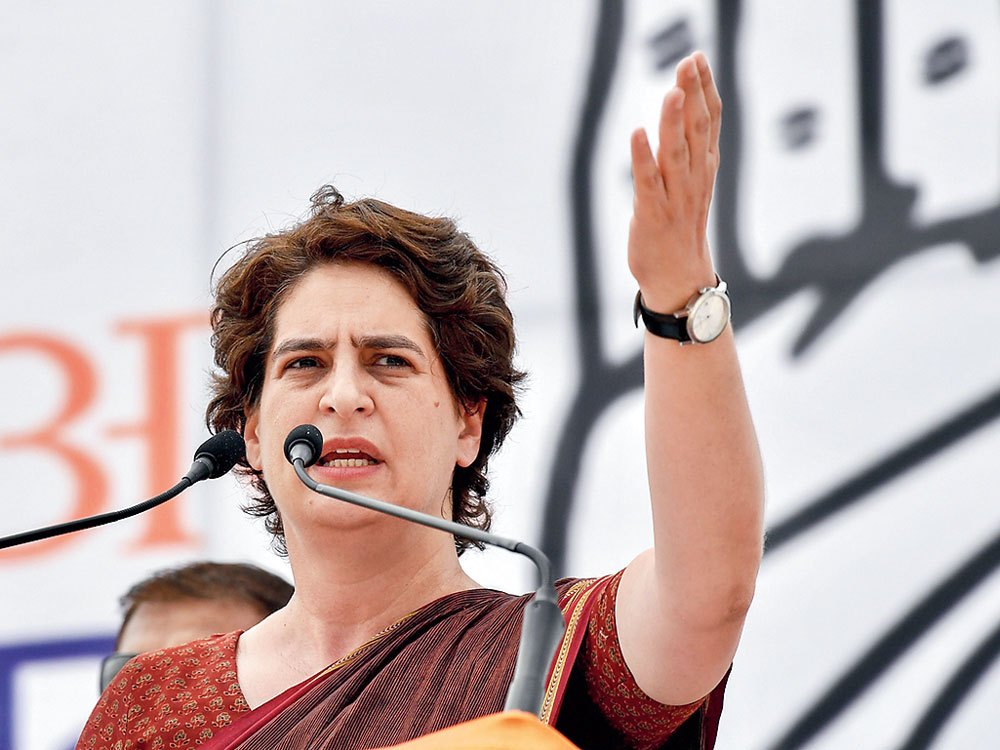 ---
---
In a security breach, seven unknown persons in a car drove up to the porch of Congress leader Priyanka Gandhi Vadra's Lodhi Estate home, got off and walked up to her to ask for photographs, sources said on Monday.
The Congress general secretary's office has taken up the issue of the security breach that occurred on November 26 with the Central Reserve Police Force, they said.
The car drove right up to the porch near the garden at her home with three men, three women and a girl coming out of the vehicle, sources said.
They walked up to Priyanka Gandhi and asked for photos to be taken with her.
She spoke with them nicely, they took pictures with her and then left, sources said.
The matter was taken up with the CRPF by some persons in her office later.
The Centre had last month replaced the SPG (Special Protection Group) cover of the Gandhi family with 'Z-plus' security provided by the Central Reserve Police Force.
Under Z-plus security, they are being protected by CRPF commandos in close proximity besides guards at their homes and where ever they travel in the country.
Two members of the Gandhi family — former Prime Ministers Rajiv Gandhi and Indira Gandhi — have been assassinated.
The Congress had been protesting against the withdrawal of the SPG cover since the beginning of the winter session of Parliament.
It had on November 27 raised the issue while arguing against the SPG Amendment Bill.

The party raked up the issue of the assassination of Rajiv Gandhi, saying that a security curtailment had led to his assassination.
"The statement of object and reasons for the amendment states the reason for removing the SPG cover for the family members of former Prime Ministers is (that) 'number of individuals providing SPG cover could potentially become quite large'. This was the same reason which was cited before the removal of the SPG cover of former Prime Minister Rajiv Gandhi," Manish Tewari had said.
Union minister Amit Shah had contended that the SPG (Amendment) Bill will restore the law's original intent as it was enacted in 1988 only to protect the Prime Minister and former Prime Ministers.
The bill was passed on the same day when Tewari and Shah made their comments.
The amended version now allows SPG cover for the immediate family members of the former Prime Minister for a period of five years from demitting office if he stays in a residence allotted to him. After that period, the cover will be withdrawn.
The SPG cover of former Prime Minister Manmohan Singh was also withdrawn a month before the same was done for the Gandhi family.