Scholars in Kashmir back Mirwaiz
The scholars under the banner of Mutahida Majlis-e-Ulema congregated at Srinagar's Jamia Masjid to discuss the NIA summons to the Mirwaiz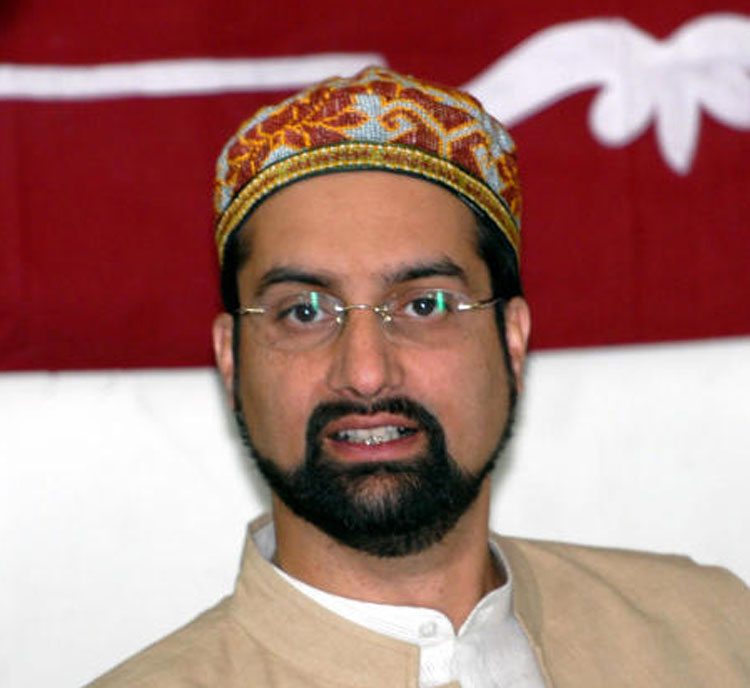 ---
Srinagar
|
Published 12.03.19, 09:56 PM
|
---
Kashmir's Ulema council on Tuesday defended moderate Hurriyat chairman Mirwaiz Umar Farooq, who on Monday had rebuffed the National Investigation Agency's summons to appear at its Delhi office, warning of protests if he was harassed.
Scholars under the banner of the Mutahida Majlis-e-Ulema or the United Council of Islamic Scholars congregated at Srinagar's Jamia Masjid to discuss the NIA summons to the Mirwaiz where they expressed solidarity with the separatist leader, who is also the Valley's chief cleric.
"The meeting strongly denounced the NIA notice to Mirwaiz and summoning him to Delhi for questioning and termed it as a direct interference in religious affairs of Muslims, making it clear Mirwaiz is not just a political leader but religious head of the people of Kashmir," a resolution passed by the council said.
"Any attempt to harass him, as the NIA notice is one, would be strongly opposed as it will deeply hurt the sentiments and feelings of people across the state," it added.
The meeting was chaired by Grand Mufti Nasir ul Islam. The groups who participated in the meeting included the Majlis Itehaad-i-Millat, Ittihaad-ul-Muslimeen, Anjuman Tableegul Islam, Ahlibait Foundation and the Jamat-e-Islami.
The Grand Mufti also gave a call for a shutdown on Saturday against the NIA summons and the recent ban on the Jamat-e-Islami.
The NIA, which has arrested a number of separatist leaders in alleged terror-funding case, recently searched Umar Farooq's home and summoned him for questioning in Delhi.
The Mirwaiz on Monday refused to appear for questioning, warning it could lead to disturbance across the Valley and claiming there was a threat to his personal security outside Kashmir.
The Ulema condemned the ban on the Jamat, calling it a "blatant interference in religious affairs". The scholars said the Jamia was a "religious and spiritual epicentre" of lakhs of people of the state.