Sajjad Lone freed, Mehbooba Mufti's detention extended for 3 months
The former CM's detention has now been extended under the Public Safety Act for the third time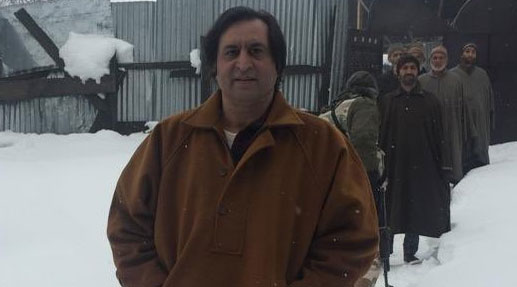 ---
Srinagar
|
Published 01.08.20, 02:34 AM
|
---
People's Conference leader Sajjad Lone was freed on Friday following year-long captivity while former chief minister Mehbooba Mufti's detention under the Public Safety Act was extended by another three months.
Lone's freedom and Mehbooba's continued captivity came amid a raging controversy over former Union minister Saifuddin Soz: while the government has claimed in the Supreme Court that he was free and had never been under house arrest or detention, the Congress senior's attempts to step out or speak to the media were thwarted for two days before he could visit his ailing sister on Friday under the police's watch.
The detention of Mehbooba, the leader of the People's Democratic Party, has now been extended under the PSA for the third time. She was arrested ahead of the August 5 scrapping of Jammu and Kashmir's special status. She had been in jail till May, when she was shifted to her home that has been designated as a subsidiary jail.
"I'd like to confirm media reports that Ms Mufti's PSA has been extended until November 2020. The petition challenging her unlawful detention has been pending in SC since 26th February. Where does one seek justice?" Iltija Mufti, Mehbooba's daughter, tweeted.
Lone, a minister in the erstwhile BJP-PDP government, had also been arrested on August 5 but had allegedly been kept under house arrest since February.
"Finally 5 days short of a year I have been officially informed that I am a free man. So much has changed. So have I. Jail was not a new experience. Earlier ones were harsh with usual doses of physical torture. But this was psychologically draining. Much to share hopefully soon," Lone, a separatist turned pro-India leader, tweeted.
Lone told The Telegraph that he would speak up at an appropriate time. Sources close to him said he had seldom been allowed to move out during his "house arrest".
'Propaganda' video on Soz visit
Former Union minister Saifuddin Soz on Friday visited his ailing sister, prompting government supporters to claim that he was "lying" about being under house arrest and his son to counter them by asking why the veteran Congress leader had to seek permission to step out of home if he was a free man as claimed by the government in the Supreme Court.
In a video dubbed "propaganda" by Soz's son Salman Anees and shared by government supporters, the elderly leader is seen entering his sister's home accompanied by policemen and it appeared that cops were filming his movements.
Salman tweeted: "Dear PM @narendramodi: See the propaganda video below. Why does Prof. Saifuddin Soz need govt's permission to visit his sick sister? Who authorised police escorting him to film the visit? Who in J&K admin leaked it for propaganda? Why did your govt lie to the Supreme Court?"