Rajnath Singh: Half of defence shopping cash for local purchases
He said contracts worth almost Rs 4 lakh crore would be placed upon the industry within the next 6-7 years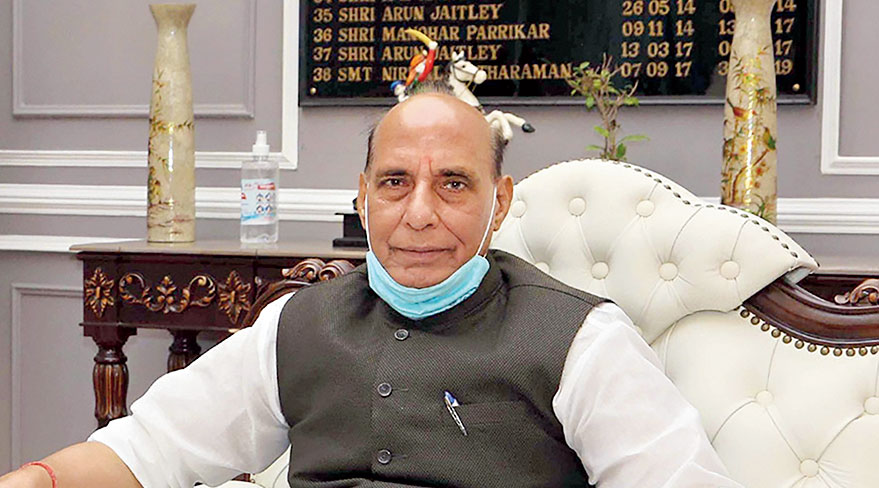 ---
---
Defence minister Rajnath Singh on Monday said nearly Rs 70,000 crore from the capital allocation of Rs 1.35 lakh crore in the defence budget would be reserved for domestic procurement and a second negative list of items for imports would be issued soon.
"The defence ministry has planned to invest about 63 per cent of the outlay for 2021-22, i.e. about Rs 70,221 crore, for domestic defence procurement during the period," Singh said during a webinar on defence budget organised by the Society of Indian Defence Manufacturers (SIDM).
Overall, this year's defence outlay is Rs 4.78 lakh crore, a nominal increase from Rs 4.71 lakh crore last year. The allocation for capital expenditure is Rs 1.35 lakh crore, up 19 per cent from last year's Rs 1.13 lakh crore.
Defence secretary Ajay Kumar said the second negative list of imports was expected to be issued next month and around 10 mid-sized projects would be given to the industry in April. Prime Minister Narendra Modi also addressed the seminar and said the 21stcentury defence sector could not stand without private-sector partnership.
In August last year, the Centre had announced the first negative list and said it would stop importing 101 items, including weaponry, in a phased manner to try and strengthen the country's fledging defence production industry under the Atmanirbhar Bharat initiative.
Singh had said contracts worth almost Rs 4 lakh crore would be placed upon the domestic industry within the next 6-7 years, prompting several military veterans to question the move because they felt India did not have enough indigenous capability.
They had pointed out that the embargoed items such as artillery guns, sonar systems, light combat helicopters and radars were still at various stages of development by the Defence Research and Development Organisation.
The domestic defence players in India now include Hindustan Aeronautics Ltd, the Adanis, Anil Ambani, the Tatas, the Hindujas, L&T, Kalyani Group and Mahindra Aerospace.