Rafale petition? Shh! Enemy is listening
"War capacity" of combat aircraft has fallen into the hands of "the enemy" and "jeopardised" national security, says Centre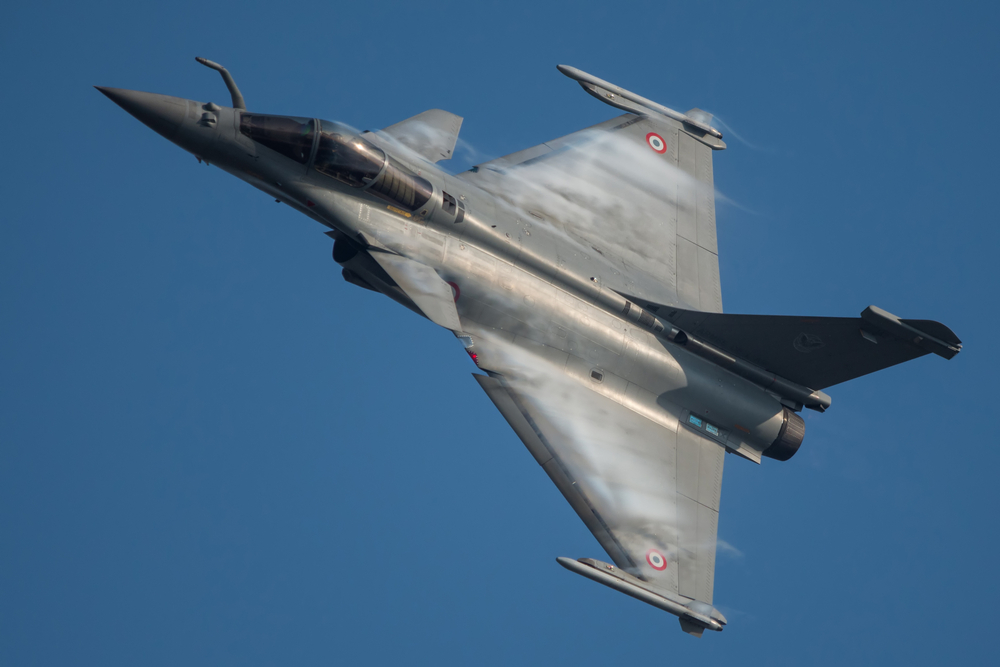 ---
New Delhi
|
Published 13.03.19, 09:27 PM
|
---
The Narendra Modi government's Rafale narrative is becoming curiouser and curiouser.
The "war capacity" of combat aircraft has fallen into the hands of "the enemy/our adversaries" and "jeopardised" national security because of "theft" by "unauthorised photocopying", the Centre told the Supreme Court on Wednesday.
Two of those the Modi government has held guilty of aiding the enemies were ministers in the government led by the BJP itself: Arun Shourie and Yashwant Sinha. The third is activist lawyer Prashant Bhushan.
The court is hearing a review petition filed by the three public figures against an earlier order that had declined to entertain a plea for a probe into the Rafale deal.
The Centre's "conspiracy theory" has been mentioned in an affidavit it has filed in the court, through advocate Col R.Balasubramanyam.
However, the affidavit does not mention The Hindu, the newspaper that has published several reports that question multiple claims of the government. The attorney-general had earlier referred to the newspaper but the government appears to have backed off because of a resultant furore.
The Centre is now focusing its firepower on Shourie, Sinha and Bhushan, declaring that they are "guilty" of a "conspiracy" of "committing theft" of official secrets.
"In the review petition, the petitioners have annexed a note consisting of 4 pages marked SECRET. The same has been also authenticated by one of the petitioners (Bhushan)… as true copy of respective original(s)," the Centre said in the sworn affidavit. It is submitted that the documents attached by the petitioners are sensitive to national security, which relate to war capacity of combat aircraft. Since the review petition has been widely circulated and is available in public domain, the same is available to the enemy/our adversaries. This puts national security in jeopardy."
"Without consent, permission or acquiescence of the central government, those who have conspired in making the photocopy of these sensitive documents and annexing it to the review petition…, and thereby committing theft by unauthorised photocopying of such documents… have adversely affected the sovereignty, security and friendly relations with foreign countries," the affidavit said.
The government said the alleged theft is now being investigated. The Centre also sought the removal of the sensitive information from the review petition and a miscellaneous application.