Police scuffle with farmers in Odisha
The cultivators had tried to march towards the Odisha Assembly protesting against the new central farm laws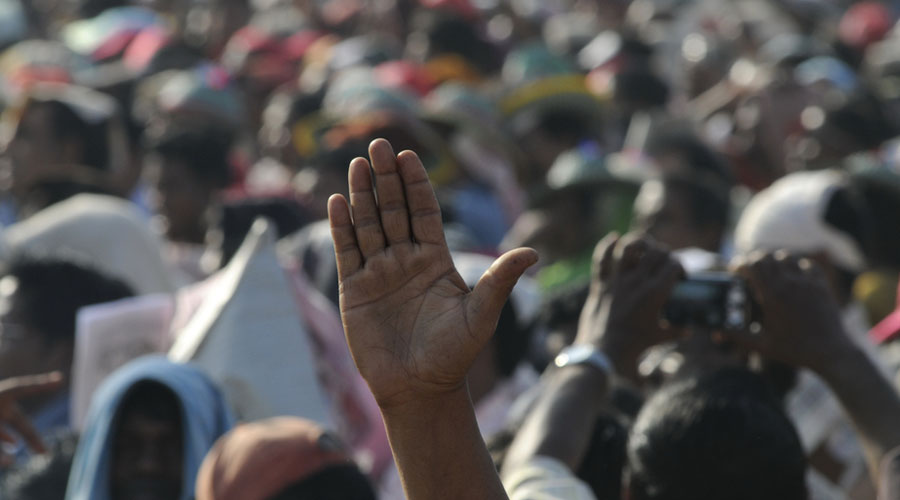 ---
---
A minor scuffle broke out between the farmers and the police on Thursday here when the former tried to march towards the Odisha Assembly protesting against the new central farm laws.
Police used iron barricades to stop them. The protest rally was organised to extend support to thousands of farmers in New Delhi who have been demanding repeal of the acts and justice for farmers.
State convenor of the All India Kishan Sangharsha Coordination Committee (AIKSCC), Suresh Panigrahi said, "It's a question of survival for farmers. Thousands of farmers are protesting against the central farm laws. We are organising protest rallies across the state to support the agitating farmers in Delhi."
Panigrahi said: "The Centre is resorting to all kind of tactics to weaken the farmers' movement. They are trying to divide the farmers' unity. They will not be successful. Many of us have already left for Delhi to join the strike and the Delhi Challo call given by the farmer leaders. Many more will leave for Delhi soon. The agitation across the state will continue till the Centre accepts the demands of farmers, AIKSCC."
According to the decision of the state unit of AIKSCC, a statewide agitation will be held on December 5 against Modi government's anti-farmer laws.
"Agitation will be organised at Bhubaneswar, Sambalpur and Berhampur on December 10," said Panigrahi.