Omicron crashes global New Year party but South Africa offers hope
The govt said it made the changes to lockdown restrictions based on the trajectory of the pandemic, levels of vaccination and available capacity in the health sector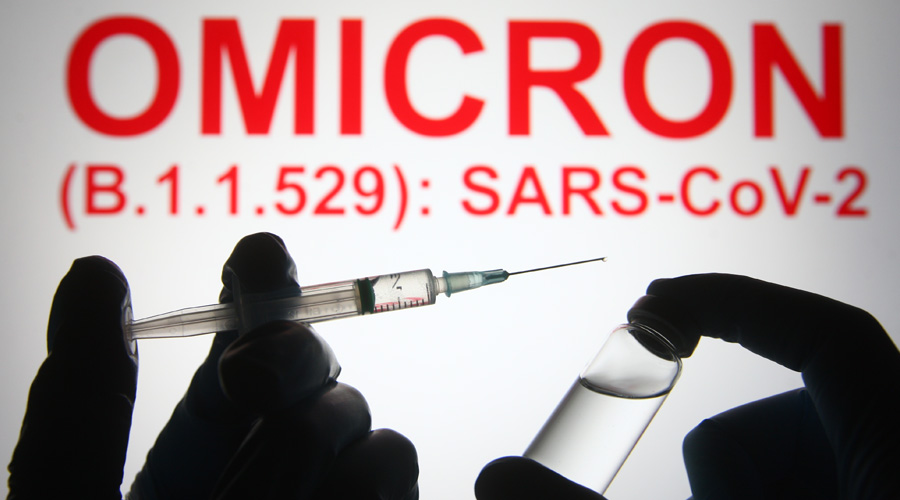 Representational image.
Shutterstock
---
Cape Town
|
Published 01.01.22, 01:16 AM
|
---
South Africa has become the first country to pronounce itself past its omicron wave, bringing cautious hope on the eve of the New Year.
South Africa, which first raised the alarm about the new fast-spreading coronavirus variant, gave the world one of the last big good surprises of the year, announcing that the omicron wave had crested without a huge surge in deaths. It abruptly lifted a night-time curfew, allowing celebrations to ring in 2022.
The government said it made the changes to lockdown restrictions based on the trajectory of the pandemic, levels of vaccination and available capacity in the health sector.
There are many caveats. The case figures might have been distorted by reduced testing during the holiday season. And many people in the most affected area had some measure of immunity, either from vaccination, prior infection or both, that might have protected them from serious illness.
The government said people should keep getting vaccinated and observing health protocols, including the mandatory wearing of masks in public places.
"We must ensure that our actions, our behaviour and our decisions over this festive season and beyond do not lead to more infections, more people ending up in hospitals and more deaths," President Cyril Ramaphosa said in his New Year message to the nation on Friday.
With close to 3.5 million infections and over 91,000 deaths, South Africa has recorded the highest caseload and death toll in Africa during the pandemic. It clocked more than 20,000 infections a day during the fourth wave, which peaked in mid-December.
The country reported nearly 13,000 new cases on Thursday. Data showed a 29.7 per cent decrease in the number of new cases detected in the week ending December 25 compared to the previous week, the government said.
"The speed with which the omicron-driven fourth wave rose, peaked and then declined has been staggering," said Fareed Abdullah of the South African Medical Research Council.
"Peak in four weeks and precipitous decline in another two. This omicron wave is over in the city of Tshwane. It was a flash flood more than a wave."
The rise in deaths over the period was small, and in the last week, officials said, "marginal".
Some scientists were quick to forecast the same pattern elsewhere.
"We'll be in for a tough January, as cases will keep going up and peak, and then fall fast," said Ali Mokdad, a University of Washington epidemiologist.
While cases will still overwhelm hospitals, Mokdad said, he expects that the proportion of hospitalised cases will be lower than in earlier waves.
Omicron, bearing dozens of troubling mutations, has spread to more than 100 countries, infecting previously vaccinated and previously infected people, and its proliferation has strained hospitals and thinned work forces in countries like the US and Britain.
In South Africa, confirmed cases have declined in all provinces except Western Cape and Eastern Cape, the data showed, and there was a drop in hospitalisations in all provinces except Western Cape.
Research teams in South Africa, Scotland and England have found that omicron infections more often result in mild illness than earlier variants of the coronavirus, causing fewer hospitalisations.
South African officials last week ended tracing efforts and scrapped quarantine for people who were possibly exposed but not experiencing symptoms. "Containment strategies are no longer appropriate — mitigation is the only viable strategy," the government said then.
South Africans cheered the government's decision to lift its midnight curfew after nearly two years of Covid-19 restrictions.