Odisha to promote family planning among newly-married couples
Asha workers will sensitise the couples on the need for effective birth control and family planning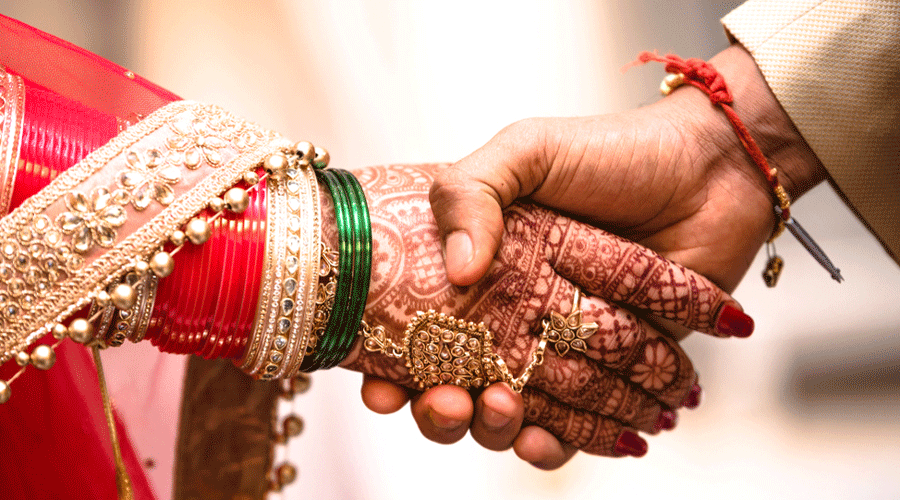 Representational image.
File photo
---
Bhubaneswar
|
Published 13.07.22, 02:09 AM
|
---
Odisha is planning to go a step ahead to promote family planning among newly-married couples.
The Asha (Accredited Social Health Activist) workers will visit marriage venues in their respective areas in the state and distribute family planning kits to the newly-wed couples. The kits will be known as Naba Dampati KIT, officials said.
Health and family welfare director Dr Bijay Kumar Panigrahy told The Telegraph: "Asha workers function at village level. They have information about where marriages are taking place. They will visit the marriage venues and present the family planning kits to the newly married couples."
Asha workers will sensitise the couples on the need for effective birth control and family planning. "In the family planning kit, there will be some contraceptive emergency pills, condoms, and literature on family planning. We will ensure that there should be a gap of at least one year between marriage and the birth of a newborn. It will be good for the baby and the mother," said Panigrahy.
The couples will be aware of the family planning requirements including injectable contraceptives, condoms, oral contraceptive pills, emergency contraceptive pills and pregnancy testing kits. "We will educate them about the needs of a small family and a healthy child," he said.
Panigrahy said they had already held elaborate discussions with the Centre. "They have agreed to provide necessary kits. We will launch this programme in August in Odisha," said Panigrahy.
Stating that the family planning programme has been continuing since 1952 in the country including Odisha, Panigrahi said: "We make changes from time to time to make it more effective."
Officials maintained that steps have already been initiated to build the capacity of Asha workers to understand the nuances of the family planning programme paradigm like reproductive rights, addressing youth fertility and need of young couples, methods of contraception, conduct of eligible couple surveys and make them able to counsel regarding contraception.
"Because of all our efforts, we have been able to maintain total fertility rate (TFR) 1.8, which is better compared to the all India level 2.159," said Panigrahy, adding that TFR means the average number of children who would be born to any woman in her lifetime.
The state is also planning to extend the Family Planning Logistics Management Information (FPLMIS) System to the urban areas, particularly targeting the slum areas under the National Urban Health. The FPLMIS is an online system that ensures streamlining the supply system upto the sub-centre level in an attempt to ensure contraceptive security to all the target couples.
"We are also strengthening efforts to deliver newer contraceptives (injectible) to the eligible couples," he said.