Odisha doctor to ensure fitness of Tokyo-bound hockey team
Satpathy has worked as sports medicine doctor in Rio Olympics polyclinic at the Olympic village in 2016 and also as team doctor for the Kerala Blasters in 2015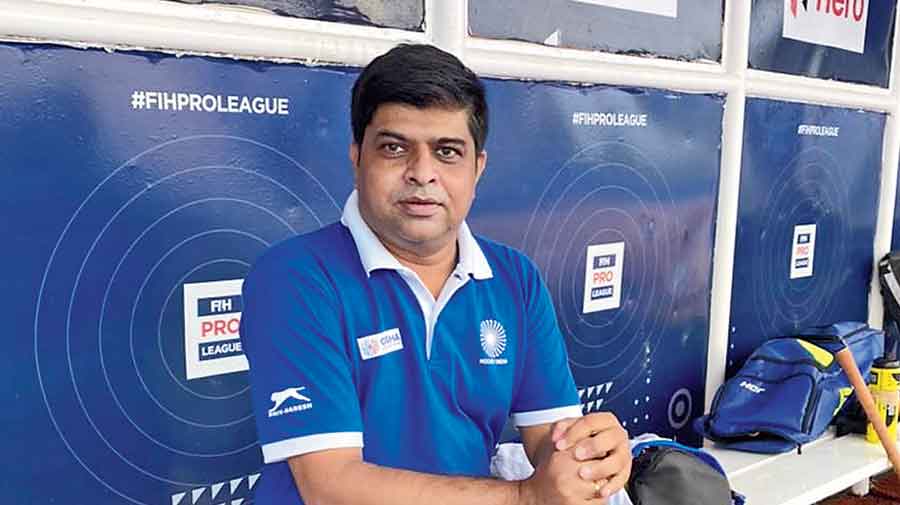 ---
---
Dr Sudeep Satpathy (physiology and sports medicine), professor of Kalinga Institute of Medical Sciences, is a much elated man after being nominated as the doctor of the Tokyo-bound Indian men's Olympic hockey Squad. He has the onerous job to ensure that the players remain fit and give their best during the matches without any health issues.
"The team is practicing in Bangalore. I am going to join the team soon. I do have a big responsibility. As per the Japanese government's direction, the Indian team along with 11 other countries have to report to Tokyo at least seven days ahead of the Olympic. As the Olympics begin from July 23, we are likely to leave India by July 17-18," Satpathy told The Telegraph.
Stating that the Covid pandemic has thrown a new challenge for the doctors, Satpathy said: "The players are not used to going for tests always. We have to ensure that the players go for the Covid test and other tests regularly without a single miss. They will remain in a bio bubble. No one will be allowed to go outside the bio-bubble created for a specific purpose. We did it in the Indian senior men's hockey team tour for Argentina from April 1 to April 15 for two games of FIH pro league and four practice games in build up for Tokyo Olympics. We will repeat again basing on the international Covid code."
Dr Satpathy, who holds a diploma in sports medicine from the International Olympic Committee (IOC) said, "The job of a doctor now is three fold. He will have the responsibility of regular treatment, see no one is victim to any kind of dope testing and there  is an issue of infection. Other people including physiotherapists are there to support the team."
Satpathy was a doping control officer in the medical delegation for Asian Federation Cup (AFC) championship league 2020, Doha, Qatar.
Stating that hockey is a very fast-paced game, Satpathy said: "We need to be very careful about the health of the individual players. We have noticed how football players die because of sudden cardiac arrest. For this purpose, we build specific emergency plans. The health plan is individual specific and not team specific. We need to be careful from their diet to sleep.
Everything will be monitored and not a single deviation will be allowed."
He said: "The sports and exercise medicine field is a niche field where all the potential as a doctor and a scientist is involved. We study and look at athletes (Man as a Machine) and help them in preventing injuries and improvement of performance. It involves a lot of dedication and care and the motivation to be a help to the athletes. It's a whole world of knowing the human body better and taking the advantages of learning in practice. We are there for the safety and health of athletes so that they can utilise their potential and skill to the maximum."
He also has a note of praise for the Kalinga Institute of Industrial Technology (KIIT Deemed University) and Kalinga Institute of Social Sciences (KISS) founder Prof Achyuta Samant. "Prof Samant continues to encourage and I am indebted to him," Satpathy said.
Satpathy, who did his MBBS from VSS Medical College Burla and MD from SCB Medical College, Cuttack had worked as sports medicine doctor in Rio Olympics polyclinic at the Olympic village in 2016 and also as team doctor for the Kerala Blasters in 2015.