Narendra Modi's 98% claim preposterous: Sitaram Yechury
Modi is resorting to falsehoods and propaganda, says CPM leader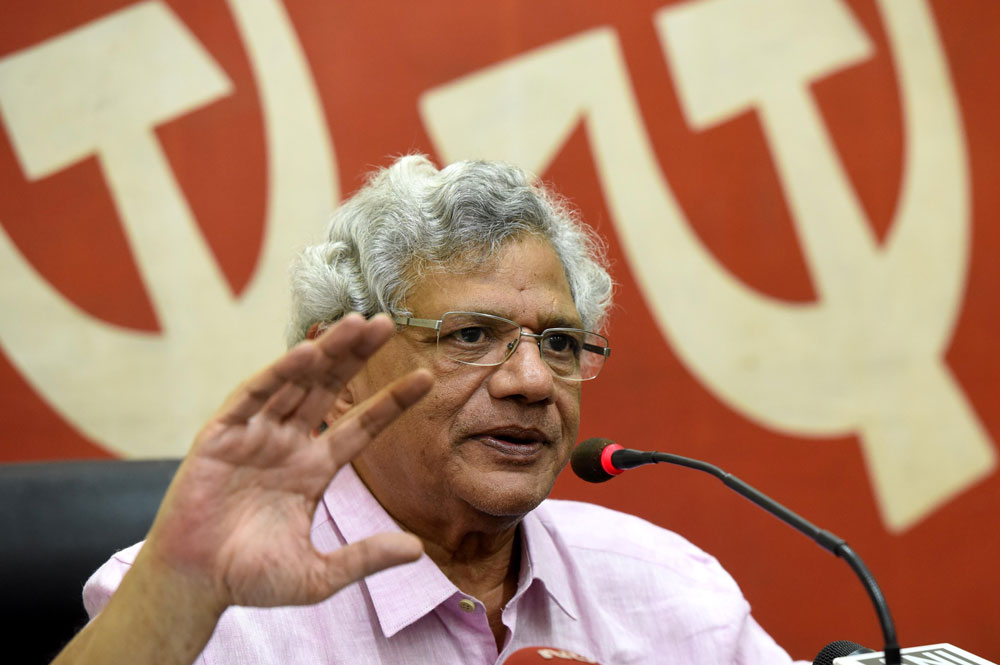 ---
New Delhi
|
Published 26.10.19, 10:27 PM
|
---
CPM general secretary Sitaram Yechury on Saturday described as "preposterous" Prime Minister Narendra Modi's suggestion that the turnout in the recent Block Development Council elections in Jammu and Kashmir was a vindication of the decision announced on August 5.
Yechury said this was not a sign of "normalcy" and accused Modi of resorting to "falsehoods and propaganda".
Modi had on Friday hailed the "historic turnout of 98%", describing it as "news that would make every Indian proud", and tied it to the August 5 scrapping of the state's special status.
"I once again congratulate MPs across party lines for the historic decisions on J&K. It would make India's Parliament proud that due to their historic decision in August this year, the people of J&K have been able to exercise their democratic right with exceptional enthusiasm, as seen in the historic turnout of 98% that too without violence or disturbance," Modi had tweeted.
But Yechury tweeted on Saturday: "PM Modi's claim that the recently held Block Development Council (BDC) elections in J&K is people's acceptance of government's action of scrapping Article 370 is preposterous.
"It is not the people who voted directly, but an electoral college of around 27,000 Panchs & Sarpanchs whose elections saw a very low turnout. This is no sign of 'normalcy'. Independents won 217 & BJP only 81, mainly from Jammu."
The CPM leader added: "Modi, as usual, is resorting to falsehoods and propaganda."