Lok Sabha elections 2019: Baijayant Panda in Kendrapara
BJP's Baijayant Panda trails behind BJD's Anubhav Mohanty in Kendrapara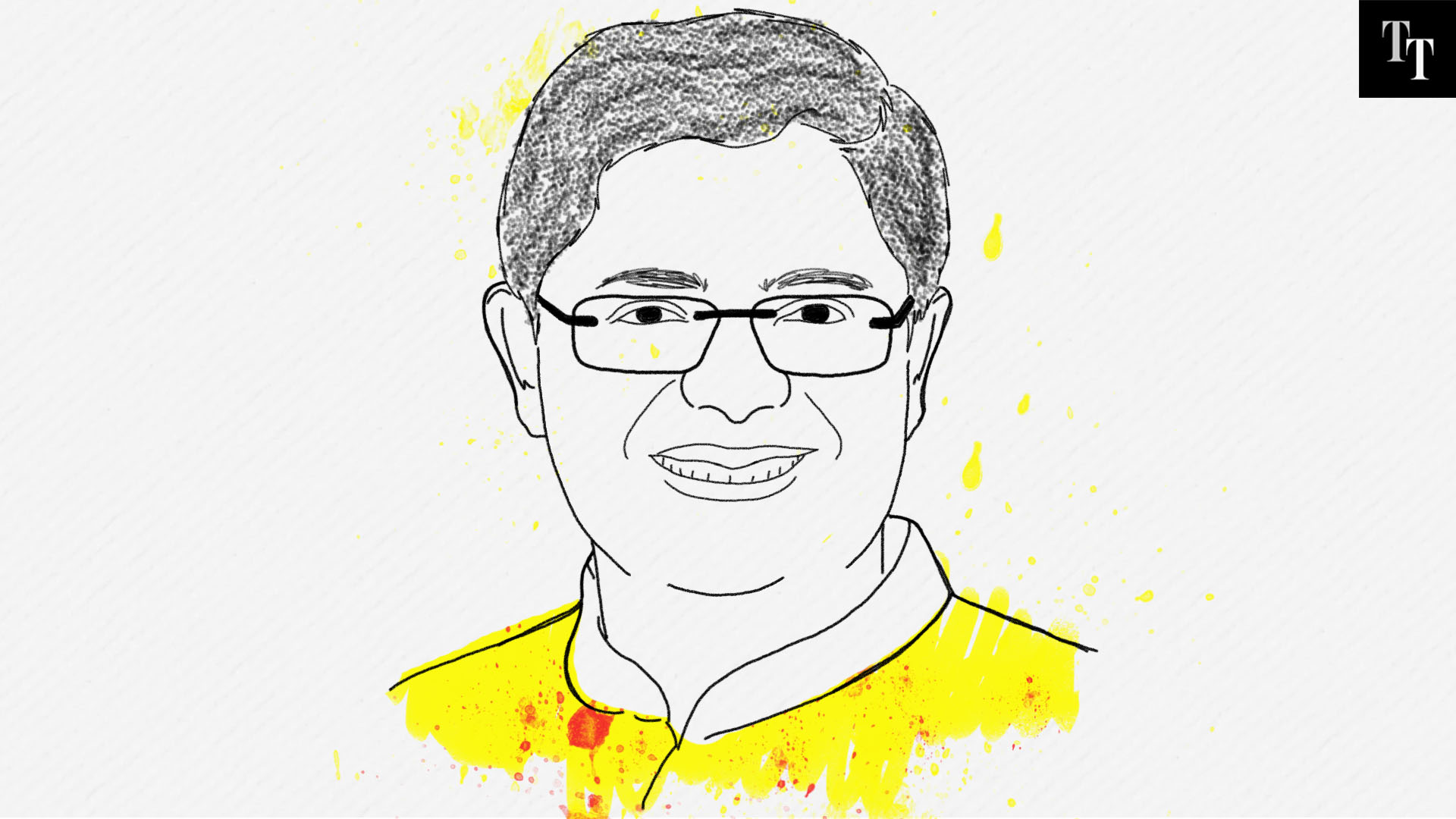 Jay Panda was once Odisha chief minister Naveen's blue-eyed boy
Illustration by Rahul Awasthi
---
New Delhi
|
Published 23.05.19, 06:46 AM
|
---
Just after 12 noon, Anubhav Mohanty, the Biju Janta Dal's candidate from Kendrapara, was leading with 52 per cent of the votes counted. His nearest rival was the BJP's Baijayant Panda, who had received just under 38 per cent of the votes counted so far.

The contest in Kendrapara was between Baijayant Panda and the party of Naveen Patnaik. This was about a prestige fight.
Panda was once Odisha chief minister Naveen's blue-eyed boy. Then there was a public fallout. Naveen suspended Panda from the Biju Janata Dal (BJD). The chief minister did not visit Panda's home when the MP's father passed away. Panda quit, and eight months later in 2018 appeared on BJP chief Amit Shah's side.
The BJP had finally found a face for Kendrapara, the BJD bastion, which it had never won.
Some said that the Congress candidate, lawyer Dharanidhar Nayak, was expected to put up a tough fight against Panda. But the last time the Congress won this seat was 1952.
In 2014, the BJP had got barely a lakh votes, Dharanidhar 3.92 lakh, and winner Panda had clocked a little over 6 lakh votes.
Panda was one of few BJP leaders who attempted to defend the Prime Minister's assumption that Pakistan's radars could have difficulty detecting India's fighter jets because of cloud cover the night the air force supposedly dropped bombs in Balakot.
Sad to see high IQ ppl like you echo the denial of physics of many haters.

Btw, I also quoted Britannica, & many tech papers say extreme weather COULD impact radar efficacy, but the Quora post summed it well.

Also, thunderstorms & large CB clouds DO result in airspace shutdowns https://t.co/CmGAhMDota

— Chowkidar Baijayant Jay Panda (@PandaJay) May 14, 2019