Unemployment rate surveyors rebut labour ministry's 'bias' charge
According to the CMIE, national unemployment rate rose to 14.73% in the week ending May 23 from 14.45% in the previous week – an increase of 0.28 points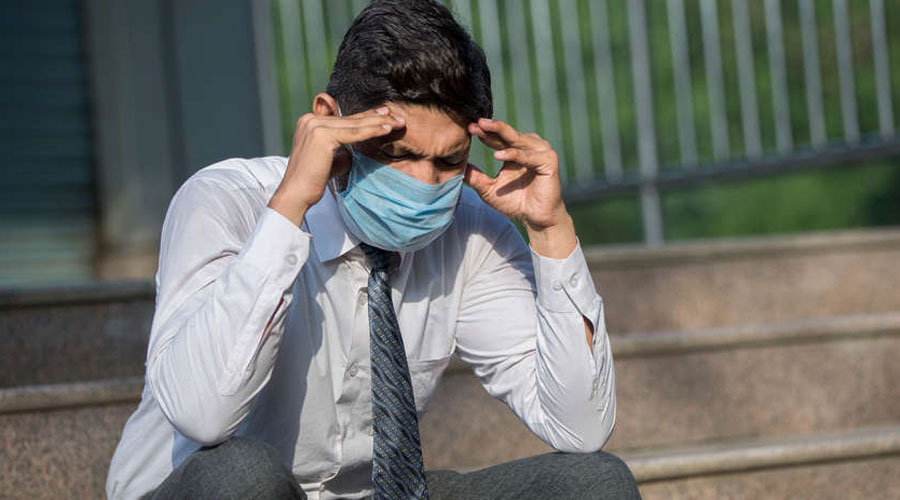 Its survey showed urban unemployment rising to 17.41 per cent from 14.71 per cent (plus 2.70 points) and rural unemployment slipping from 14.34 per cent to 13.52 per cent (a change of minus 0.82 points).
Shutterstock
---
New Delhi
|
Published 28.05.21, 03:45 AM
|
---
A private research group that has detected a steady rise in unemployment over the past four weeks has defended its methodology against attempts by central government officials to question its surveys' credibility.
Labour ministry officials have alleged an "urban bias" in the sampling done for the Consumer Pyramids Household Survey (CPHS) by the Centre for Monitoring Indian Economy (CMIE), which releases urban, rural and national unemployment figures for every week, month, quarter and year.
According to the CMIE, the national unemployment rate rose to 14.73 per cent in the week ending May 23 from 14.45 per cent in the previous week — an increase of 0.28 points.
Its survey showed urban unemployment rising to 17.41 per cent from 14.71 per cent (plus 2.70 points) and rural unemployment slipping from 14.34 per cent to 13.52 per cent (a change of minus 0.82 points).
The CMIE had earlier estimated that 73 lakh jobs, including 34 lakh salaried jobs, were lost in April this year.
A senior labour ministry official told this newspaper the CMIE's findings did not provide the true picture because:
⦾ The surveys are based on a "fixed panel survey" selected 7 to 8 years ago — that is, the surveys have been questioning the same set of households over the past 7 to 8 years. The ministry official suggested that samples should be picked randomly during each survey.
⦾ The surveys have an "urban bias" and can therefore not "adequately capture any significant changes in employment in rural areas".
"The said (CPHS) sample consists of 63.63 per cent of households from urban areas while the share of such households in the population is about 30 per cent. Thus, there is a skew in favour of urban households. This is likely to create a distortion in the employment picture," the official said, requesting anonymity.
⦾ The CPHS surveys only households and not establishments, which could have provided data on recruitments and job creation.
CMIE managing director Mahesh Vyas answered the charges, saying:
⦾ The surveys did sample a larger number of urban households to capture all the nuances, but gave rural households a greater and appropriate weightage while calculating the overall national figure.
"The CMIE's CPHS has a larger urban sample because of the greater variance in urban India compared to rural India. It is statistically sound to get a larger sample from a population that has greater variance. This is not a bias; it's a survey design construct," Vyas said.
That the latest CMIE survey's national unemployment figure shows a rise of 0.28 points — far closer to the rural figure of minus 0.82 points than the urban figure of plus 2.70 points — seems to support Vyas's contention.
⦾ "A fixed panel sample has many advantages, the most important being that it permits us to understand change over time much better," Vyas said.
"It's possible to study migration from one state to another much better with a fixed sample. This has helped researchers at Azim Premji University understand the migration of people towards informality (the informal sector) during the pandemic, for example, by using the CMIE's CPHS data."
⦾ Vyas said he welcomed any survey that supplemented the CMIE's findings with an analysis of data from establishments.
In March, the Centre had told Parliament that it only considered official surveys for policy-making.
The government's National Statistical Office conducts the Periodic Labour Force Survey (PLFS) every year to explore the employment situation. The labour bureau, a labour ministry arm, last month launched the All India Quarterly Establishment-based Employment Survey to study the jobs created by registered establishments and small-scale units.
The latest published PLFS findings relate to the financial year 2018-19. They show a pre-Covid unemployment rate of 5.8 per cent.
Earlier, the Centre had held back the findings of the PLFS for 2017-18 by several months ahead of the 2019 general election. Published eventually in May 2019, the survey showed a four-decade-high unemployment rate of 6.1 per cent.