Jharkhand govt releases guidelines to fight school tobacco
Along with children, teachers also should be made aware of the ill-effects of smoking: Jagarnath Mahato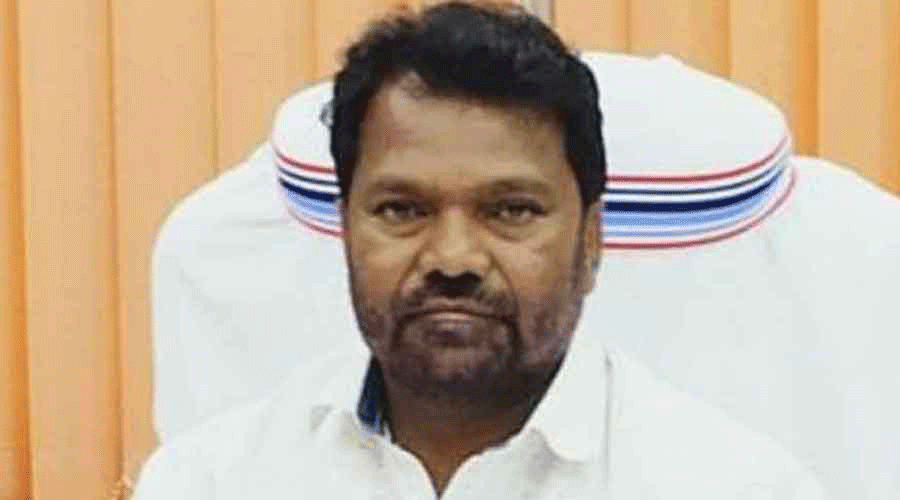 Jagarnath Mahato.
File photo
---
Jamshedpur
|
Published 26.08.22, 02:37 AM
|
---
Jharkhand became the second state after Bihar to have implementation guidelines for Tobacco Free Educational Institutions (ToFEI) in the state.
The guidelines directory was jointly released in Ranchi by state education minister Jagarnath Mahato and state health minister Banna Gupta.
This "Implementation Guidelines" has been prepared by the department of school education and literacy, Government of Jharkhand and Socio Economic and Educational Development Society (SEEDS) to ensure compliance with the activities of ToFEI.
"Along with the children, the teachers also have to be made aware of the ill-effects of tobacco. They should be made aware that immunity power decreases due to smoking. A healthy Jharkhand can be imagined only from a drug-free society," said Mahato.
"It has been the priority of our government to save the people of Jharkhand from the consumption of tobacco and this prompted us to ban tobacco in the state without considering the revenue loss due to the decision. Under the Food Safety Act, the government has banned 11 designated tobacco products in the state. We are committed to strictly implement tobacco eradication campaigns," said Gupta.
"Before the tobacco eradication campaign, 50 per cent people in Jharkhand used to consume tobacco, but now it has come down to 38.9 per cent. We need to make more efforts, so that more and more people can be freed from the curse of drug abuse. Many efforts are being made to make the school children free from tobacco consumption, in which there is a complete ban on the purchase and sale of any kind of tobacco products within 100 yards of the school premises. The COTPA Act is in force, which has provisions for punishment," Gupta said.
Education secretary Rajesh Kumar Sharma hoped that the guidelines would ensure compliance of the activities of ToFEI.
"Schools should take the tobacco eradication campaign seriously. School children, teachers and school staff should join this campaign and help the department in making the state drug free," said Sharma.
Executive director, SEEDS, Deepak Kumar Mishra shared information related to the ill-effects of tobacco, the provision of punishment for the sale and purchase of tobacco in the law through a presentation.
"In India about 13 lakh people die every year due to diseases caused by tobacco consumption. Around 38.9 per cent people in Jharkhand use tobacco, out of which 34.5 per cent people use chewing tobacco. According to the Global Youth Tobacco Survey-19, 5.1 per cent children and minors between 13 and 15 years in Jharkhand consume tobacco in some form or the other," said Mishra.