Jesuit warns bishops against 'trap of Sangh Parivar'
Fr Cedric Prakash has argued that narratives like love-jihad and narcotics-jihad are a 'highly manipulative way' of pushing more urgent issues to the back-burner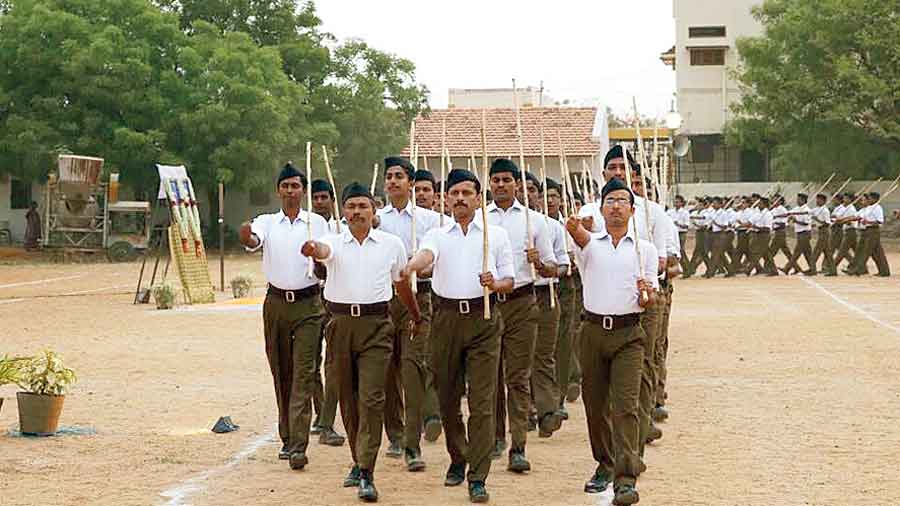 The priest has argued that such narratives are a "highly manipulative way" of pushing more urgent national issues to the back-burner.
File picture
---
New Delhi
|
Published 16.09.21, 03:07 AM
|
---
A Jesuit priest has warned bishops against falling into "the meticulously planned trap of the Sangh Parivar" by lending credibility to the Right-wing narrative about "love jihad" and adding to it by making claims about a "narcotics jihad".
Jesuit priest-activist Cedric Prakash has penned the open letter at a time when a Kerala bishop has kicked up a controversy by making the communally loaded allegation that "narcotics jihad" was leading youths of the state to drugs.
Fr Prakash's letter focuses more on the older claims about love jihad — a Right-wing concoction denoting an alleged conspiracy to indoctrinate non-Muslim women through marriage.
The priest has argued that such narratives are a "highly manipulative way" of pushing more urgent national issues to the back-burner.
Stating that there are constitutional guarantees for every adult citizen to choose a religion and for that matter even to marry a person of his or her choice, Fr Prakash has pointed out that there are sufficient provisions in the Code of Criminal Procedure (CrPC) to address forced marriages and kidnapping.
"Unfortunately the utterances of some clearly demonstrate how easily one can fall into a meticulously planned trap of the Sangh Parivar that clearly NEGATES the right to preach, practice and propagate one's religion/faith. It also reinforces the attitude of the Church towards women — particularly when we have begun talking about SYNODALITY!" Fr Prakash's letter states.
Synodality is a process of consultations — a devolution of decision-making — between clerics and the laity that is being advocated by Pope Francis as opposed to the existing top-down approach.
Fr Prakash has attached to the letter an article on the "bogey of love jihad" and drawn similarities between Kerala bishop Joseph Kallarangatt accusing Muslims of making Catholic girls victims of "love and narcotic jihad" and former Gujarat chief minister Vijay Rupani saying his government would deal strictly with those who trap Hindu girls and elope with them.
"Both the Bishop and the BJP CM are wrong on several counts — and in fact, their words are patently unconstitutional. Their words are reflective of a patriarchal mindset — which regards an adult Catholic/Hindu woman as a 'moron' who is unable to think and decide for herself: be it in marrying the person of one's choice or for that matter embracing the religion of one's choice," Fr Prakash said.
"Secondly, both the Bishop and the CM have absolutely nothing substantive to prove their point: the Bishop is certainly unable to say how many Kerala Catholic girls have married Hindus or people from other faiths; or for that matter just left the Catholic Church. It is exactly the same for the CM.
"The Bishop needs to have the honesty to address the scandals: financial and sexual within the Church; the CM needs to address the dismal state of affairs on every possible front in Gujarat! Both Bishop and CM should also take a visible and vocal stand in championing the rights (particularly, dignity and equality) of women in the Church and Country," Fr Prakash added.