Health ministry silent on policy
In the dark on Union health ministry's vaccine division policy
Covishield vials have arrived in Calcutta, Delhi, Mumbai and Thiruvananthapuram, while Covaxin vials have reached Bangalore, Chennai, Delhi, Lucknow and Patna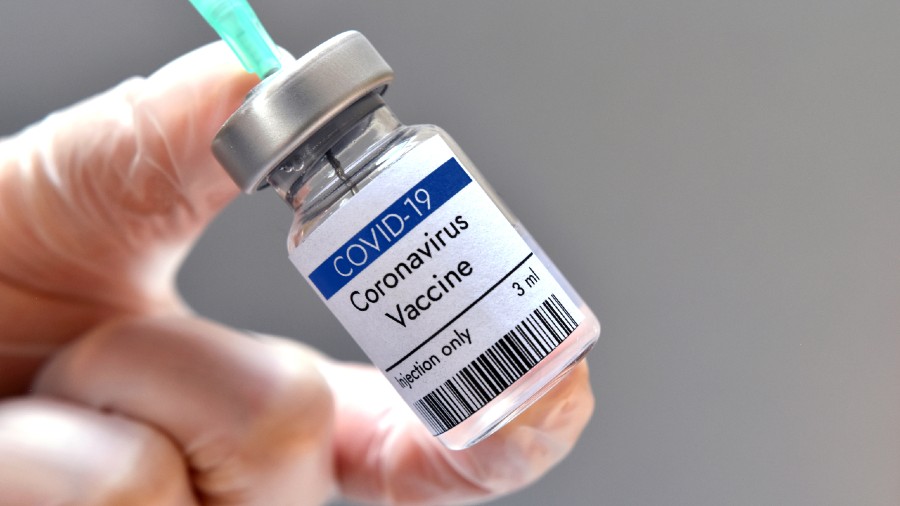 ---
---
Aircraft have ferried the two Covid-19 vaccines — Covishield from Pune and Covaxin from Hyderabad — across the country ahead of the vaccination campaign starting on Saturday, but the Union health ministry has not disclosed the criteria for which vaccine goes where.
Covishield vials from the Pune-based Serum Institute of India have arrived in Calcutta, Delhi, Mumbai and Thiruvananthapuram, among other cities, while Covaxin vials from the Hyderabad-based Bharat Biotech have reached Bangalore, Chennai, Delhi, Lucknow and Patna, among 11 cities, the companies said.
The health ministry, however, has remained silent about the criteria adopted to determine how the initial orders of 11 million doses of Covishield and 5.5 million doses of Covaxin would be quantitatively distributed across states or within states.
Sources in the Serum Institute and Bharat Biotech said the companies do not have information about the criteria used to direct their vaccines to specific destinations. Multiple queries from this newspaper to senior health officials seeking clarity on the criteria have remained unanswered.
Medical experts have underlined that pre-determined destinations for both vaccines would be critical because, as the health ministry itself has also stressed, both vaccines are needed in two doses, 28 days apart and the vaccines cannot be interchanged.
"A recipient would need to get the exact same vaccine as the first and the second dose," said an expert who is advising the Bengal government's vaccination campaign. "Under these circumstances, criteria for vaccine apportionment need to be very clear."
But, the expert said, the numbers of doses of each vaccine supplied may guide apportionment policy.
For instance, Bengal which has an estimated 600,000 population of healthcare workers — the earliest priority group to receive the vaccines — has received nearly 700,000 doses of Covishield and only a few thousand doses of Covaxin.
"With nearly 700,000 Covishield and only a couple of thousand Covaxin, the programme is almost entirely likely to rely on Covishield," the expert said. "If we have very small numbers of Covaxin, it would be difficult to decide which specific site they would be sent to."
Health ministry officials have asserted that both vaccines are safe and generate immune responses against the novel coronavirus, but sections of doctors have expressed concern that while Covishield was approved on the basis of efficacy data from other countries, Covaxin's efficacy is yet to be proven.
A senior official in the Indian Council of Medical Research said vaccine recipients should view both the vaccines as "equal". Covishield has not been tested for efficacy in India, the official underlined. "Both vaccines have been shown as safe and immunogenic — thus they should be viewed as equal," he said.
The first stage of the vaccination campaign will seek to immunise 10 million healthcare workers and 20 million frontline workers, while the second stage will vaccinate 270 million people above 50 years of age and those below 50 with chronic health disorders.
The health ministry has asked states to cap the average number of immunisations per day at each vaccination site to 100 and try to gradually increase the number of sites. Health ministry officials on Wednesday did not respond to queries about how many sites would be active on January 16.