'Guided tour' tag on Kashmir trip of envoys
Several diplomats are believed to have dropped out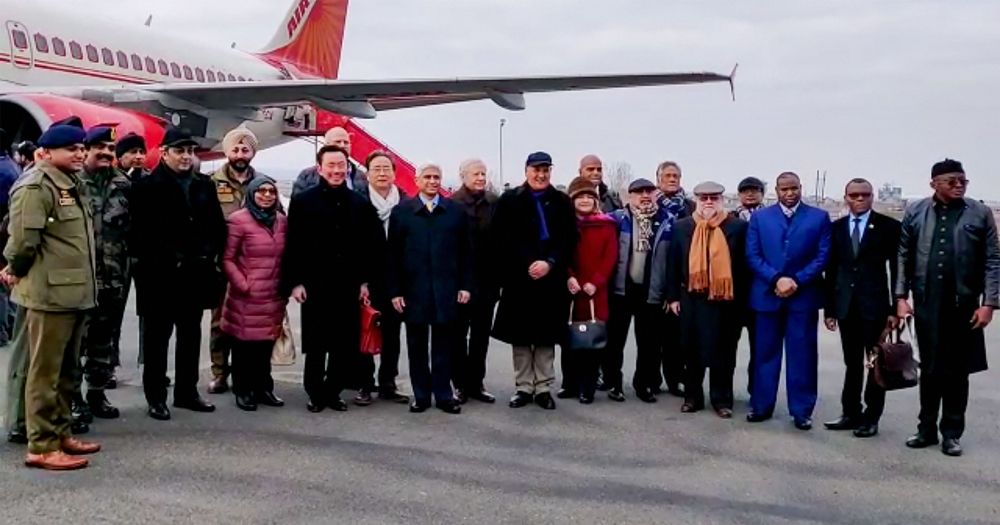 ---
|
Srinagar
|
Published 09.01.20, 09:27 PM
---
A "guided tour" of 15 Delhi-based foreign diplomats to Kashmir on Thursday to assess the situation in the Valley saw an impressive list of "guided hosts" meeting them in Srinagar.
Several diplomats, including those from the European Union, are believed to have dropped out after their request to meet their contacts was reportedly turned down and they had no freedom to visit areas of their choice.
Several parties, including the National Conference, called the visit a guided tour.
"The envoys have been brought here on a guided tour, where access has been severely limited to those handpicked individuals who will toe the government line," an NC spokesman said.
A spokesman for the foreign ministry said the government was facilitating the two-day visit of the envoys who had a series of meetings. "The first meeting was with security officials to understand the challenges of maintaining security, including the threat of terrorism in the Union Territory. This was followed by an interaction with civil society from all walks of life and from all over J&K. The group also interacted with the local media as well as a group of political leaders."
Official sources said a number of former ministers and legislators, including Altaf Bukhari, and two editors met the diplomats from countries including the US, South Korea, Bangladesh, Norway, Morocco and Argentina.
Bukhari, who is leading the initiative to get "like-minded" politicians willing to toe Delhi's line, said he apprised the diplomats about the ground situation since the scrapping of Jammu and Kashmir's special status under Article 370. "We told them we are hurt (by the decision). Everybody is hurt, in shock," Bukhari told The Telegraph.