Green cracker trial update in Supreme Court
Formulations evolved to cut noise, air pollution, says Petroleum and Explosives Safety Organisation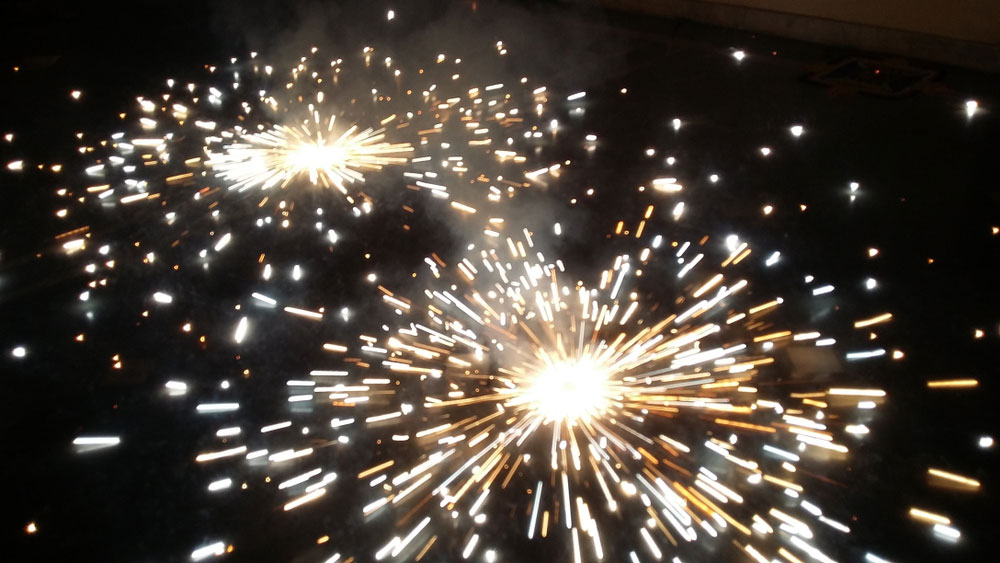 ---
---
The Petroleum and Explosives Safety Organisation (Peso), a government of India undertaking, has informed the Supreme Court that a laboratory trial by an environment research institute has evolved formulations for the manufacture of "green crackers" to reduce noise and air pollution.
However, Peso said CSIR-National Environmental Engineering Research Institute was not in favour of using barium nitrate as an ingredient of the environment-friendly crackers. Barium nitrate is one of the key components of conventional crackers.
The Supreme Court, which was to take up Peso's affidavit on Wednesday, adjourned the matter to April 11 as the presiding judge, Justice S.A. Bobde, is on leave.
The court is hearing public interest pleas filed by two minors — sons of Supreme Court advocates Gopal Sankarnarayan and Amit Bhandari — seeking a ban on firecrackers on the ground that they cause pollution that triggers serious respiratory ailments.
The court had last October banned firecrackers across the country to curb rising environmental pollution, allowing only a two-hour window on Diwali and other festival days.
While banning conventional firecrackers, the court had, however, permitted the use of "green crackers" with lesser emissions and noise decibels, provided that a panel of experts from Peso and CSIR-NEERI approved them.
Stakeholders in the cracker industry had moved the Supreme Court against the ban, saying it had deprived 5 lakh families of their livelihood in Tamil Nadu's Sivakasi district, a cracker hub.
In its affidavit filed in the apex court, Peso said: "Subsequent to the lab-scale trials completed by CSIR-NEERI, new formulations… were prepared and fireworks were developed at Standard Fireworks and tested for performance efficiency… including reduced emission….
"It is further submitted that after the joint work… in various fireworks manufacturing factories situated in and around Sivakasi and after observation, materials, analysis/assessment of the manufacturing process and testing performance efficiency, it appears that the (proposed formulations) shall reduce emission of pollutants, PM 2.5, at least by 25-30 per cent…."
At a joint meeting of various organisations of experts on March 5, Peso and CSIR-NEERI said it was not in favour of the use of barium nitrate in the proposed green crackers.
"The use of Barium is not recommended by NEERI since the same has been banned by Hon'ble Supreme Court…. It was also discussed… that NEERI would establish baseline values for emission of improved/new formulation crackers and also the standard emission testing methodologies which shall be adopted…. The baseline standards and testing methodologies shall be notified by the MOEF (ministry of environment and forests) and the Central Pollution Control Board," the Peso affidavit said.
Peso said it had been decided that once the standard emission norms and the new formulations were put in place, firecracker manufacturers would have to obtain clearance certificates from CSIR-NEERI or any certified National Accreditation Board for Testing and Calibration Laboratory.