Gadkari sells old water in Pulwama bottle: will deny Pakistan river water
Union water resources minister's tweet seemed primed for the evening news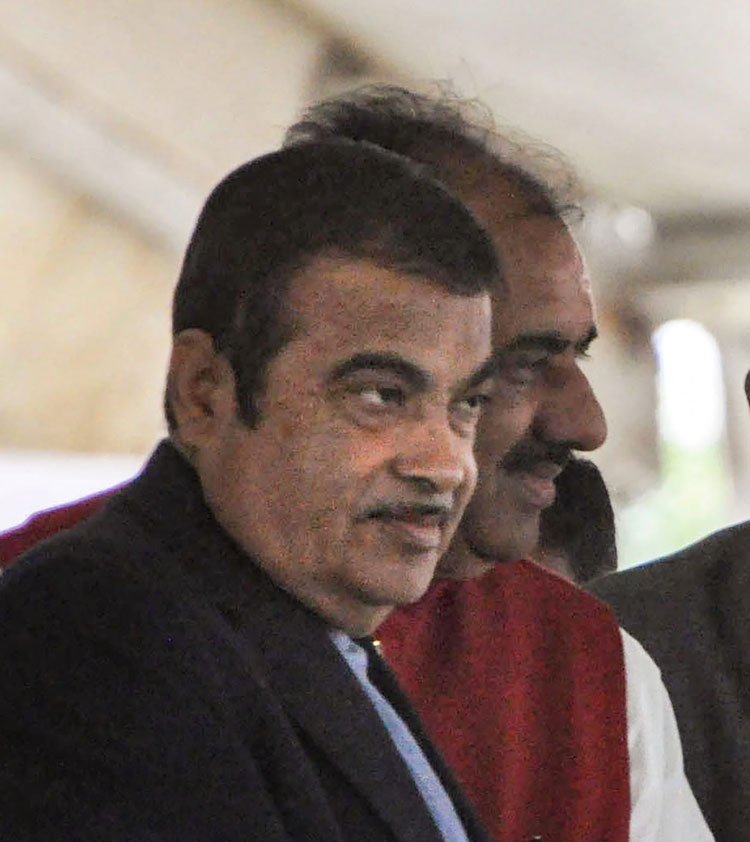 ---
---
Union water resources minister Nitin Gadkari did his bit on Thursday evening to change the headlines with a tweet that said India had "decided to stop our share of water which used to flow to Pakistan".
Primed for the evening news, this was immediately projected as a big development post-Pulwama till fact-checkers pointed out that India had said the same after the Uri attack and that this in no way signalled a break with the Indus Water Treaty that has held for 59 years through three India-Pakistan wars.
The tweet came on a day the government and the BJP were battling the perception of indifference on the part of Prime Minister Narendra Modi towards the Pulwama attack, amid allegations that he continued shooting for a promotional film in Jim Corbett Park even after the news broke.
Gadkari wrote: "Under the leadership of Hon'ble PM Sri @narendramodi ji, Our Govt. has decided to stop our share of water which used to flow to Pakistan. We will divert water from Eastern rivers and supply it to our people in Jammu and Kashmir and Punjab."
He followed this up with an elaboration: "The construction of dam has started at Shahpur-Kandi on Ravi river. Moreover, UJH project will store our share of water for use in J&K and the balance water will flow from 2nd Ravi-BEAS Link to provide water to other basin states."
As television channels ran the story, Neeta Prasad, ADG, water resources, river development and Ganga rejuvenation, had to step in to clarify that "this is not a new decision; he is simply reiterating what he has always said.''
The Indus Water Treaty is a World Bank-brokered water-sharing treaty between India and Pakistan to use the water available in the Indus water system that has six rivers. While India gets the water flowing in the three eastern rivers — Beas, Ravi and the Sutlej — Pakistan has rights over the water in the Indus, Chenab and Jhelum.
India is an upper riparian state and the unutilised water from the three eastern rivers flows into Pakistan. What will be diverted with the commissioning of the dam on the Ravi in Punjab is the water from the eastern rivers going waste downstream to Pakistan.
No water from the three western rivers will be diverted.
The dam was cleared by the cabinet on December 6, 2018 — two months before the Pulwama attack — and is expected to be completed in the 2022-23 financial year.
While there have been calls from those demanding revenge to stop the flow of water into Pakistan, violating the Indus Water Treaty would not be free of consequences. India could also run the risk of being at the receiving end should China decide to side with Pakistan and divert water of the Brahmaputra.
UNSC slams attack
The UN Security Council on Thursday "condemned in the strongest terms the heinous and cowardly suicide bombing" in Pulwama "for which Jaish-e-Mohammed has claimed responsibility".