Fraudsters steal Rs 6 lakh from Ayodhya temple trust
Trust had lodged an FIR saying fraudsters and fake organisations had been using its name to illegally collect money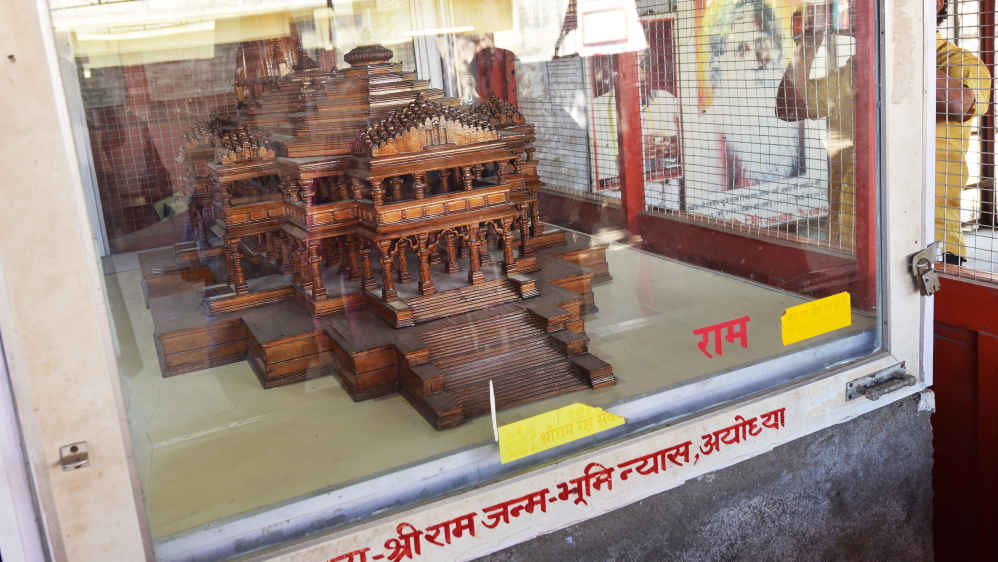 ---
|
Lucknow
|
Published 11.09.20, 06:51 AM
---
Fraudsters used forged cheques to withdraw Rs 6 lakh in two instalments from the bank account of the trust set up by the Centre to build a Ram temple in Ayodhya, police said on Thursday.
Officers blamed the "negligence" of the State Bank of India, with which the Shree Ram Janmabhoomi Teerth Kshetra Trust had the account.
A case has been registered against unidentified people for cheating, impersonation and forgery.
The fraud was discovered when the gang on Wednesday tried to transfer Rs 9.86 lakh from the account, held with the SBI's Naya Ghat branch in Ayodhya, to a Bank of Baroda account in Lucknow, the police said.
Trust general secretary Champat Rai was quoted as saying in his police complaint that he had received a verification call from an SBI branch in Lucknow on Wednesday afternoon about the cheque.
While this cheque was blocked immediately, Rai checked the account and found that Rs 2.5 lakh had been withdrawn on September 1 and Rs 3.5 lakh on September 3 in favour of a Punjab National Bank account in Lucknow.
The police did not reveal the names under which the Bank of Baroda and PNB accounts had been opened. No arrests had been made till Thursday evening.
A police source blamed the fraud on the "lackadaisical approach" of the SBI.
"The SBI branch in Lucknow, which cleared the previous two cheques without cross-checking with the account holder, has to pay back the money to the trust. It also had the responsibility to identify the cloned cheque and the forged signature," he said.
If a cheque forgery is proved through the bank's own investigation or a police probe, the bank is required to reimburse the amount.
An SBI official, speaking on the condition of anonymity, said the bank had started an internal inquiry. "The customer's interest must be protected," he said.
Ayodhya deputy inspector-general of police Deepak Kumar said: "The involvement of bank employees cannot be ruled out."
Ayodhya circle officer Rajesh Rai suggested the involvement of a "big gang". He added that trust general secretary Champat Rai and trustee Anil Mishra were the authorised signatories for the SBI account held with the Naya Ghat branch.
"The trust did not receive any SMS alert during the previous two transactions. The bank only called them for verification during the fraudsters' third attempt," he said.
Earlier, the trust had lodged an FIR saying fraudsters and fake organisations had been using its name to illegally collect money, ostensibly for the construction of the Ram temple.
The Centre had formed the temple trust early this year on the direction of the Supreme Court, which had handed the disputed plot to the Hindu side last November.