Four soldiers killed in gunfight on LoC
The clashes that broke out at midnight and continued till 1pm also left three militants dead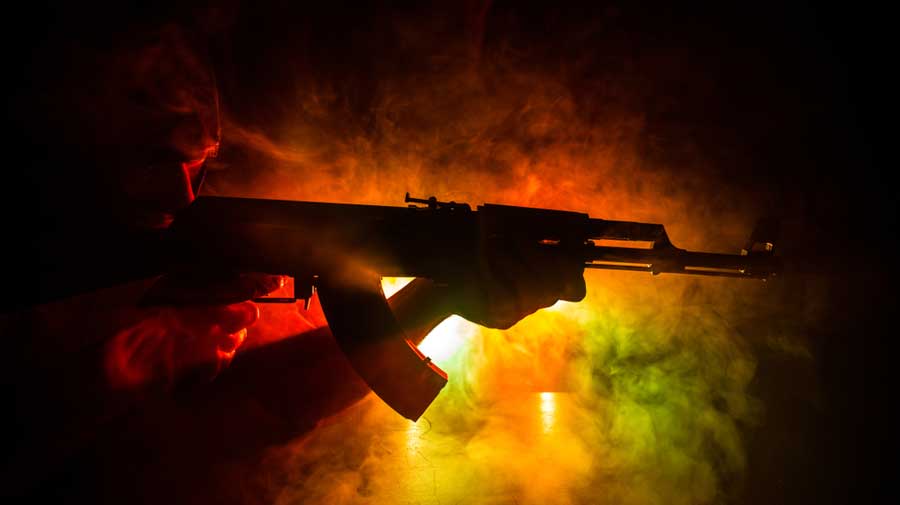 ---
Srinagar
|
Published 09.11.20, 01:31 AM
|
---
Three armymen, including an officer, and a BSF constable, were killed in an overnight gunfight with a freshly infiltrated group of militants in the Machil sector of Kupwara near the Line of Control on Sunday.
The clashes that broke out at midnight and continued till 1pm also left three militants dead. Searches are underway to find out if more militants are hiding in the area. Two soldiers suffered injuries.
Official sources said these were the biggest casualties for the forces on the LoC after an April gun battle in the adjoining Keran sector in which the army lost five elite para-commandos.
A BSF spokesperson said its soldiers had spotted a group of militants infiltrating the Machil sector around midnight and 3.5km inside the LoC on Sunday.
"On being challenged, the intruders opened fire. The soldiers retaliated. In the fierce exchange of fire, one terrorist was shot dead immediately and the others managed to hide behind the cover of undulating terrain," the spokesperson said.
The first gunfight also left BSF constable Sudip Kumar Sarkar, 38, from the 169 Battalion dead. He was a resident of Tripura. The gunfight with the BSF continued for three hours.
The defence spokesperson in Srinagar, Colonel Rajesh Kalia, said army reinforcements soon rushed to the area and a fierce gunfight ensued, killing an officer, two soldiers and two militants.
"Terrorist movement had been tracked by surveillance devices," Col Kalia said.
"Contact was re-established at 10.20am when heavy fire was drawn by search parties approximately 1.5km from the LoC. In the ensuing firefight, two more terrorists were killed. The troops suffered three KIA (killed in action) and two injured," he added.
The spokesperson said the two injured soldiers had been evacuated.
The operation is in progress and further details are awaited," Col Kalia added.
In April, the army had lost five members of an elite special force in a four-day operation in the Keran area of Kupwara while following militant footprints on snow. The members of the Parachute unit had slipped into a ravine after snow gave way, landing on the militant hideout. A close-quarter fight resulted in the death of five soldiers. The army, however, had also gunned down five militants.