Israel, Finland study vaccine efficacy and more
Covid jab also helps protect those still unimmunized: Studies
Vaccination, while protecting the vaccinated, also provides cross-protection to unvaccinated individuals, says professor Roy Kishony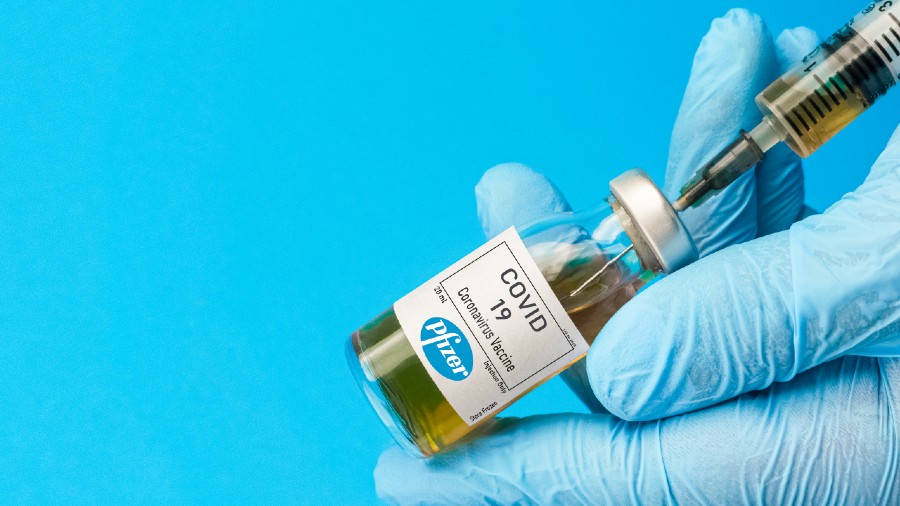 Israel started its vaccination campaign on December 19 and had covered 50 per cent of its population with a first dose and 35 per cent with a second dose by February 24.
Shutterstock
---
New Delhi
|
Published 13.06.21, 03:00 AM
|
---
Vaccination against Covid-19 helps protect not only people who have received the jabs but even those still unvaccinated, according to studies from Israel and Finland that scientists say underline the indirect benefits of inoculation.
The studies, conducted in populations that had received the Pfizer-BioNTech vaccine, found that high vaccination rates in specific populations were associated with lower infection rates among the unvaccinated people within those communities.
Researchers in Israel have found that for every 20 per cent increase in the number of vaccinated people in different geographical communities, the proportion of Covid-positive cases among unvaccinated people in those populations got halved.
Vaccination, while protecting the vaccinated, also provides "cross-protection to unvaccinated individuals", Roy Kishony, professor of life sciences at the Technion-Israel Institute of Technology, Haifa, and his colleagues said.
Israel started its vaccination campaign on December 19 and had covered 50 per cent of its population with a first dose and 35 per cent with a second dose by February 24. The country had also experienced a third Covid-19 surge from mid-December that had peaked in mid-January.
The surge occurring alongside the rapid vaccination campaign allowed the researchers to measure the vaccination rates and lab-confirmed infection rates among unvaccinated people in 177 geographically defined communities.
They found that the higher the vaccination rates the greater the decline in infections in unvaccinated individuals below 16 years. This protective effect was strong when a high proportion of those vaccinated were aged between 16 and 50 and was insignificant when most of those vaccinated were above 66 years.
In Finland, a team led by health economist Lauri Saaksvuori at the University of Turku observed a similar protective effect when it compared infection rates between vaccinated and unvaccinated healthcare workers and their unvaccinated spouses.
Their study, not peer-reviewed yet but posted on medRxiv, an online preprint server, estimated an indirect protective effect of the vaccination among the unvaccinated -- of 9 per cent two weeks after the first dose and of 42 per cent 10 weeks after the first dose.
The Israel study findings were described in the journal Nature Medicine on Thursday.
"We call this the herd effect — a decline in the incidence of infection among unvaccinated people as a result of immunising a proportion of the population," said T. Jacob John, former professor of clinical virology at the Christian Medical College, Vellore.
"A vaccinated person is likely to shed lower loads of the virus for shorter durations — this reduces the risk of infection for even the unvaccinated in the community," John said. "The herd effect has been seen earlier with other injectible vaccines — we'd expected to see it with Covid-19 vaccines too."
The populations studied in Israel and Finland had received the Pfizer-BioNTech vaccine, which has an efficacy over 91 per cent. India's vaccination campaign is currently using Covishield with an efficacy of 81 per cent and Covaxin whose efficacy is 78 per cent.
"Although the vaccines used in India have lower efficacy, this indirect protection may be expected to be seen here as well," said Partha Majumder, former director of the National Institute of Biomedical Genomics, Kalyani.
"However, to witness the same levels of protection, it might take a larger proportion of the community to be vaccinated."