Covid: Night curfew in 20 Odisha districts
Night curfew is currently in force from 6pm to 5am in 10 districts of the state bordering Chhattisgarh and Jharkhand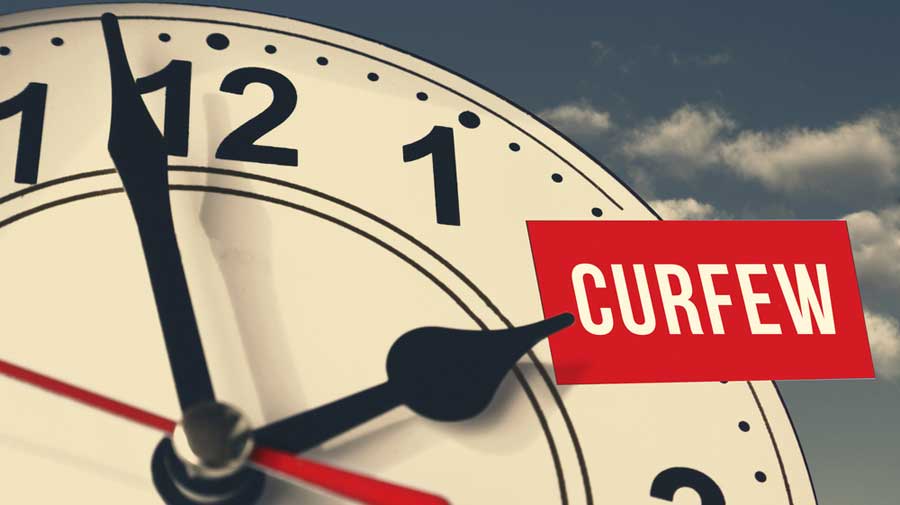 ---
---
The Odisha government on Thursday announced night curfew in Bhubaneswar, Cuttack, Puri and other urban areas in 20 districts from Friday. The night curfew will be in force from 9pm to 5am.
Night curfew is currently in force from 6pm to 5am in 10 districts of the state bordering Chhattisgarh and Jharkhand.
Chief secretary Suresh Mohapatra told a media conference: "Last year Odisha had fought Covid-19 well. But in view of a sudden spike in Covid cases, the state government has decided to take a number of measures to contain the surge. Complete shutdown on Saturday and
Sunday will be enforced in urban areas in the 10 districts bordering Chhattisgarh and Jharkhand from the next weekend."
The bordering districts are Sundergarh, Jharsuguda, Sambalpur, Baragarh, Bolangir, Nuapada, Kalahandi, Nabarangpur, Malkangiri and Koraput.
However, essential services will be permitted during the night curfew. The state government will no longer give permission for any kind of political and religious rallies. All inter-state bus transport will be cancelled from April 19. Cinema halls will operate at 50 per cent capacity.
The state government also capped the number of guests at marriages and funeral-related events to 50 and 20 respectively.
"All the government offices will run with 50 per cent staff. We will soon issue instructions to private offices and banks to reduce their staff. Heads of the offices will be responsible for maintaining Covid regulations," said Mohapatra.
The chief secretary said the government has also decided to postpone the Class X and XII state board examinations, scheduled to commence from May 3 and May 18 respectively, following the surge in Covid-19 cases. It has also announced that all the students of Classes IX and XI will be promoted to the next class.
Earlier, in a media release, the chief minister's office said the students of Classes IX and XI will be promoted to Class X and XII respectively without appearing for any kind of examination.
It said the decision to hold the Class X and XII examinations will be taken following a review meeting on the pandemic situation in the first week of June.
The decision to postpone the state board examinations was taken just a day after the CBSE decided to cancel its Class X examination and postpone the Class XII exam.
The state government also announced that all schools and hostels in the state will remain closed from April 19.
Odisha registered 2,989 new Covid-19 cases on Thursday, the highest single-day spike this year. It also recorded two deaths, taking the total number of fatalities due to Covid-19 to 1,935.
Meanwhile, Plus-II students of BJB Autonomous College, Maharshi College and some other colleges on Thursday staged a demonstration demanding the conduct of examinations online.
The Nuapada district traders' association decided to shut down their market for nine days from Friday. Only shops providing essential services will be allowed to remain open.