Coronavirus updates: cases rise to 62,939, death toll now 2,109
Five Air India pilots test positive, say sources; Uttarkashi reports first case; Mizoram virus-free due to discipline of people, says Zoramthanga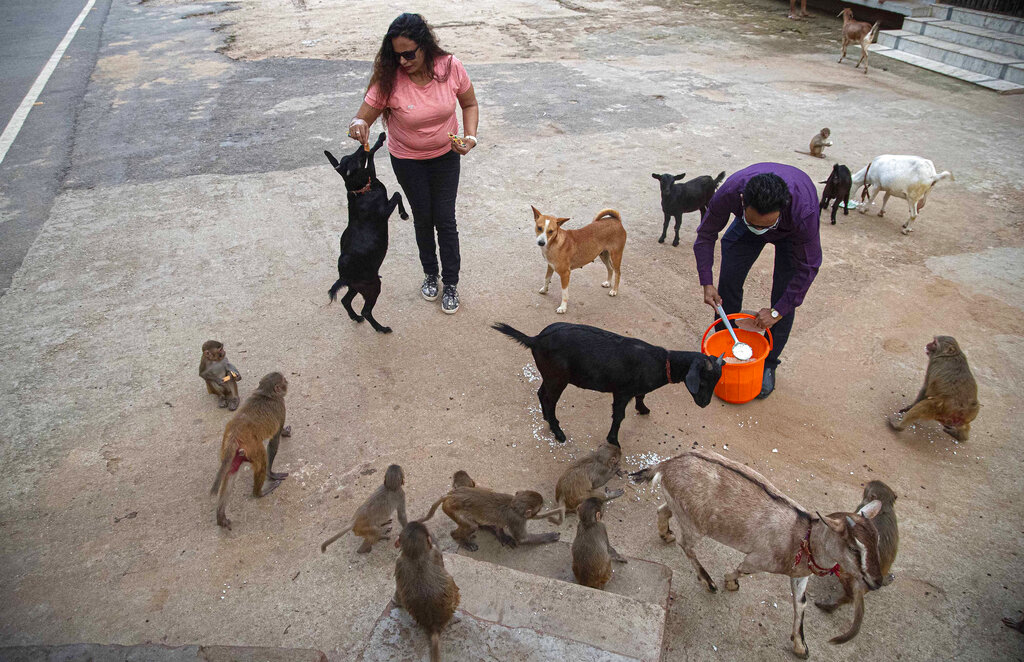 ---
---
Yenepoya hospital first in Dakshina Kannada to get virus test nod

The Yenepoya medical college hospital at Deralakatte in Mangaluru has become the first private hospital in Dakshina Kannada district to get coronavirus (Covid-19) testing approval.
The laboratory at the hospital has received the nod from the Indian Council of Medical Research (ICMR) to conduct tests for Covid-19, a release said.
Dakshina Kannada will now have two centres for coronavirus tests, the first one being the district Wenlock hospital, the designated hospital for Covid-19.
ICMR has approved 33 testing centres in the state of which 21 are government hospitals and 12 are private hospitals.
The death toll due to Covid-19 rose to 2,109 and the number of cases climbed to 62,939 in the country on Sunday, registering an increase of 128 deaths and 3,277 cases in the last 24 hours, according to the Union health ministry.
The number of active Covid-19 cases stood at 41,472, while 19,357 people have recovered and one patient has migrated, the ministry said.
The total number of cases also include 111 foreign nationals.
A total 128 deaths were reported in the country since Saturday morning -- 48 in Maharashtra, 23 in Gujarat, 15 in Madhya Pradesh, 11 in West Bengal, eight in Uttar Pradesh, five each in Rajasthan and Delhi, four in Tamil Nadu, three in Andhra Pradesh, two in Punjab and one each in Telangana, Haryana, Chandigarh and Assam.
Of the 2,109 fatalities, Maharashtra tops the tally with 779 deaths. Gujarat comes second with 472 deaths, followed by Madhya Pradesh at 215, West Bengal at 171, Rajasthan at 106, Uttar Pradesh at 74, Delhi at 73, and Andhra Pradesh and Tamil Nadu at 44.
The death toll is 31 in Punjab, 30 each in Karnataka and Telangana. Jammu and Kashmir and Haryana each have registered nine Covid-19 deaths, Bihar five and Kerala four.
Jharkhand has recorded three Covid-19 fatalities. Odisha, Chandigarh, Assam and Himachal Pradesh have reported two deaths each.
Meghalaya and Uttarakhand have reported one fatality each.
According to the health ministry data updated in the morning, the highest number of confirmed Covid-19 cases in the country are from Maharashtra at 20,228,followed by Gujarat at 7,796, Delhi at 6,542, Tamil Nadu at 6,535, Rajasthan at 3,708, Madhya Pradesh at 3,614 and Uttar Pradesh at 3,373.
The number of coronavirus cases has gone up to 1,930 in Andhra Pradesh, 1,786 in West Bengal and 1,762 in Punjab.
They have risen to 1,163 in Telangana, 836 in Jammu and Kashmir, 794 in Karnataka, 675 in Haryana and 591 in Bihar.
Kerala has reported 505 coronavirus cases so far, while Odisha has 294 cases. A total of 169 people have been infected with the virus in Chandigarh and 156 in Jharkhand.
Tripura has reported 134 cases, Uttarakhand has 67 cases, Assam 63 and Chhattisgarh 59.
Himachal Pradesh has 50 and Ladakh has registered 42 cases so far.
Thirty-three Covid-19 cases have been reported from the Andaman and Nicobar Islands.
Meghalaya has registered 13 cases, Puducherry has nine, while Goa has seven Covid-19 cases.
Manipur has two cases. Mizoram, Arunachal Pradesh and Dadar and Nagar Haveli have reported a case each.
'Our figures are being reconciled with the ICMR,' the ministry said on its website.
State-wise distribution is subject to further verification and reconciliation, it said.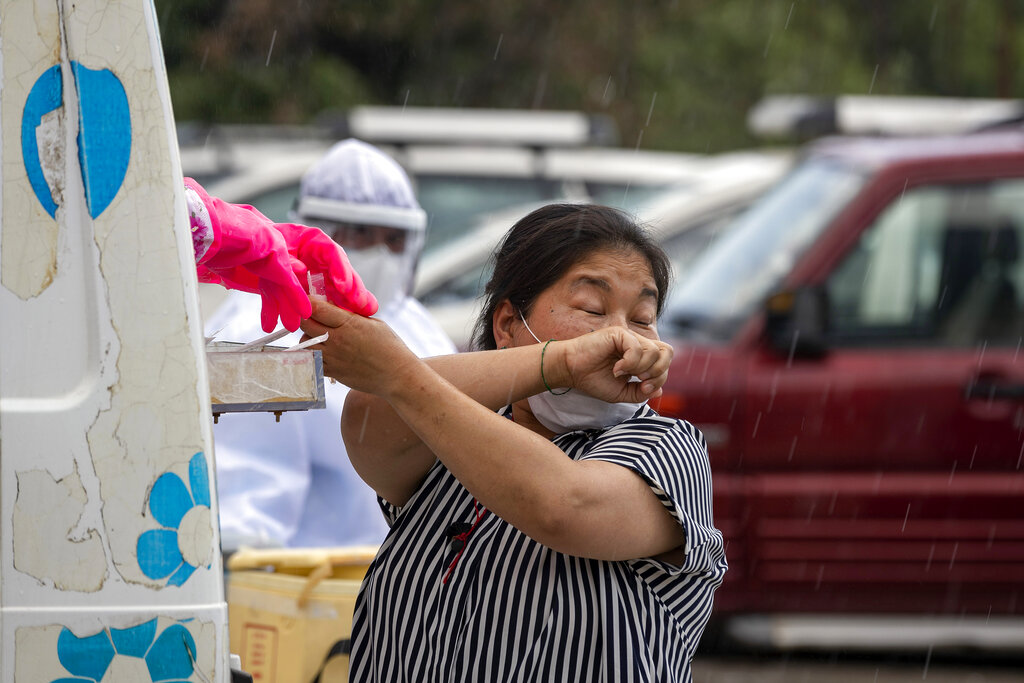 Uttarkashi reports first case
Uttarkashi on Sunday reported its first Covid-19 case, raising Uttarakhand's coronavirus tally to 68.
Uttarkashi district falls in the green zone. The red, orange and green zone classification is based on the number of coronavirus cases, doubling rate of coronavirus cases, and the extent of testing and surveillance The man, who tested positive, hails from Dhanaripatti village in Dunda block and had returned recently from Surat in Gujarat, Chief Medical Officer DP Joshi said.
Three persons who came along with him in separate two wheelers from Gujarat have been kept in isolation, he said, adding contact tracing is underway.
The 32-year-old man's swab sample was tested at AIIMS, Rishikesh, Joshi said.
Mizoram virus-free due to discipline of people: Zoramthanga
Mizoram's corona-free status can be attributed to the discipline of its people and the combined efforts of the church, NGOs and administration, chief minister Pu Zoramthanga said.
While happy that his state has managed to contain the spread of Covid-19, the chief minister told PTI that he was worried about the economic slump due to the lockdown and the threat posed by corona carriers from neighbouring Bangladesh and Myanmar.
On Saturday, Mizoram became coronavirus-free with its lone Covid-19 patient being discharged from hospital, officials in the state capital Aizawl said.
The 75-year-old former rebel leader, serving his third term as chief minister of the Christian majority state, said his government is extra careful and has deployed Mizoram Police personnel at all major checkpoints so there is no possibility of any infiltration.

Over 25 states, UTs ban smokeless tobacco
Over 25 states and Union territories, including Maharashtra, Gujarat, Uttar Pradesh, Assam and Delhi, have banned the use of smokeless tobacco products and spitting in public places in view of Covid-19, official sources in the Union health ministry said.
The ministry had on April 1 asked all states to prohibit the use and spitting of smokeless tobacco in public places to prevent the spread of coronavirus.
'Chewing smokeless tobacco products, paan masala and areca nut (supari) increases the production of saliva followed by a very strong urge to spit. Spitting in public places could enhance the spread of the Covid-19 virus,' the ministry had said in a letter to chief secretaries of all states and UTs.
'22 states and six UTs have banned the use of smokeless tobacco products and spitting in public places during the COVID-19 epidemic,' an official source said.
Public health experts have welcomed the move by the central government to ban the use of tobacco products and spitting in public places to prevent the spread of coronavirus infection.