Covid patient denied cashless treatment as he had 'mild symptoms'
Insurance company cites AIIMS guidelines, says the infected person can be home quarantined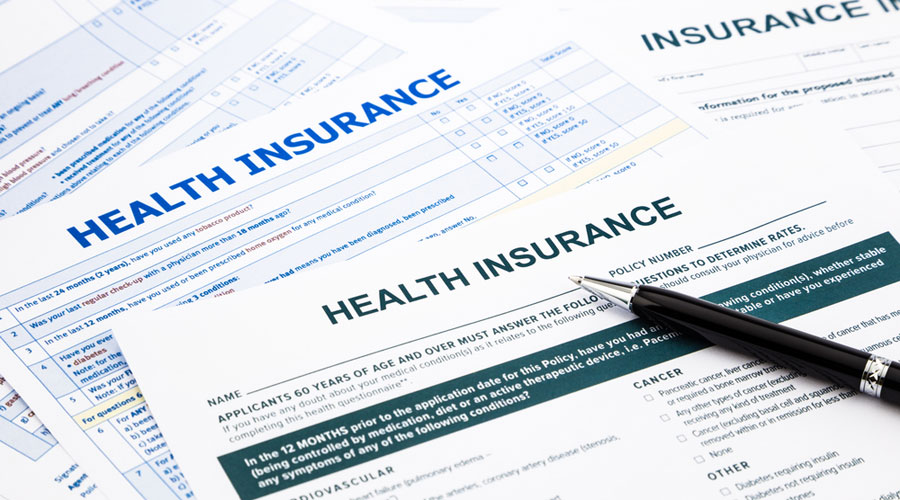 During the admission process, when the hospital forwarded the documents for cashless facility, the insurance company rejected the request.
Shutterstock
---
Calcutta
|
Published 06.09.20, 04:10 AM
|
---
A Covid-19 patient who had been admitted to the intensive care unit of a private hospital in Calcutta has said his claim for cashless treatment was rejected by the insurance company because it felt he had only mild symptoms.
A resident of Baguiati, Mukesh Singh, who consented to being identified in this report, said he had gone to the hospital with breathlessness and was sent to the intensive care unit.
However, during the admission process, when the hospital forwarded the documents for cashless facility, the insurance company rejected the request.
"We have scrutinised your request for approval for cashless treatment of the above insured patient for the diagnosed disease of Covid+ positive. Kindly note since patient has only mild symptoms, afebrile (not feverish) and well oriented and hemodynamically stable, as per AIIMS, central government guidelines, such patient can be well managed under home quarantine itself. Hence we deny the approval for cashless treatment of the above diagnosed disease," Star Health and Allied Insurance Co wrote to Charnock Hospital.
Singh said he had got admitted to the hospital on July 28 and was discharged on August 7.
"I had had fever and headache from July 24. On the night of July 27, I started having respiratory distress. The doctor asked me to get a pulse oximeter and measure the oxygen level in my blood," Singh said.
"The level was fluctuating between 89 and 92. The doctor said I should not take any chances — I should get admitted to hospital and get a Covid-19 test done."
Doctors connected neither with Singh's treatment nor Charnock Hospital said that although the central government guidelines recommended home quarantine for patients without symptoms or with mild symptoms, if a patient's oxygen saturation level ranged between 89 and 92, he did qualify for hospital care.
Under the health ministry's standard clinical management guidelines, a level below 94 would qualify a patient for classification as a "moderate" case and transfer to a dedicated Covid-19 care facility to receive oxygen therapy.
A Bengal health department official, too, said that if a Covid patient suffered from respiratory distress or their oxygen saturation level was low, they should get admitted to a hospital or a satellite unit. The doctor treating Singh at Charnock wrote to the insurance company explaining why he needed admission: "The patient was admitted with fever and mild SOB (shortness of breath) which warranted O2 support. He was advised IV (intravenous) steroid as per protocol which required institutional case, hence needed admission."
Officials at Charnock said Singh's condition was serious enough to not only admit him but shift him to the ICU.
"If his oxygen saturation level were not lower than normal, we would not have admitted the patient to the ICU. The patient needed special monitoring," said Ipshita Kundu, CEO of Charnock Hospital.
The insurance company felt that many patients were getting admitted to hospital out of panic.
Prabir Mukherjee, regional head of medical officers, east, Star Health and Allied Insurance Co, said: "I am unable to comment on a particular case. If the patient is asymptomatic or mildly symptomatic, then, as per government guidelines, that person need not be admitted to hospital. Nowadays many people who have tested positive for Covid-19 are getting admitted out of panic."
In the letter denying the cashless facility, the insurance company had added that "the insured may however submit the documents to us seeking reimbursement of the expenses incurred relating to the treatment of the above disease".
But the reimbursement offer defeats the objective of the cashless facility, which is to avoid the hassle of coughing up a substantial sum during a medical emergency.
Singh, the cured patient, said that almost a month after his discharge from the hospital, he had still not been informed by the insurance company whether his claim for reimbursement would be accepted.