80 new cases on lockdown Day 2
Use the time to find, isolate, test, treat and trace, says WHO chief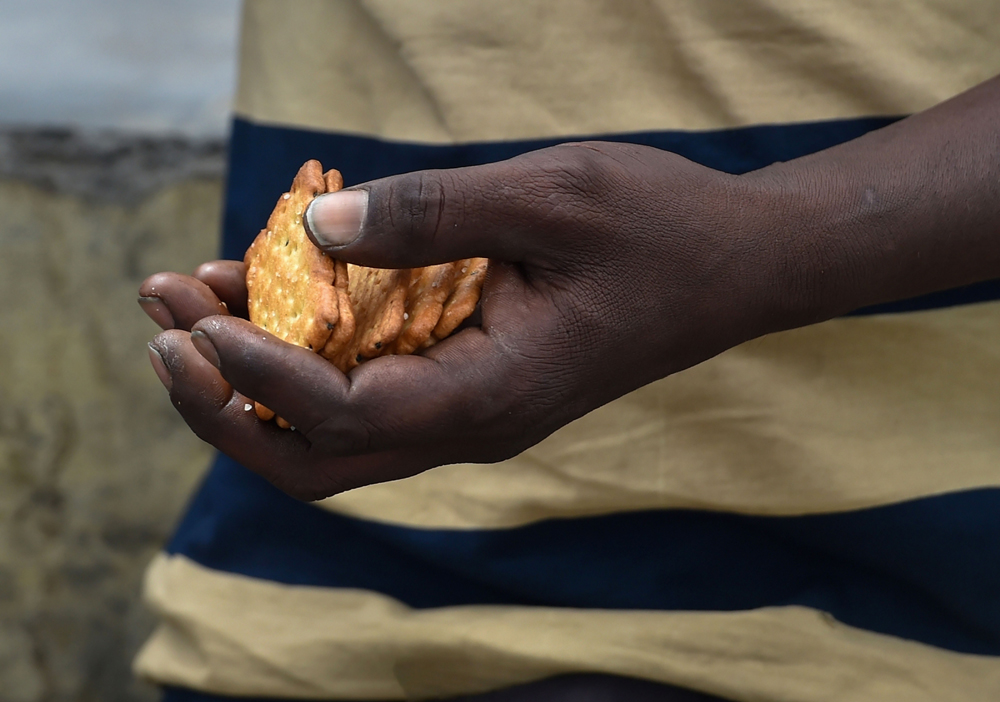 A daily wage earner receives food at a government shelter in New Delhi on Thursday
(PTI photo)
---
New Delhi
|
Published 26.03.20, 04:24 PM
|
---
The number of coronavirus cases climbed to 694 in India on Thursday with 80 new cases recorded in the last 24 hours, establishing no clear trend about the rate at which coronavirus was spreading in the country that is under a 21-day lockdown since Tuesday midnight.
According to the ministry of health on Thursday, the second day of the lockdown, 647 Indian nationals had tested positive for the virus while remaining 47 were foreigners. The death toll was 16 on Thursday, an increase of six from Wednesday.
Two states, Maharashtra and Kerala, are worst affected with 124 and 118 confirmed cases, respectively. Other states that are witnessing an increase in cases are Karnataka with 55 cases, Gujarat with 43 cases and Uttar Pradesh and Rajasthan with 41 cases.
'We have observed that the rate of growth of cases has decreased, but in no way are we being relaxed about anything at this point,' senior health ministry official Lav Agarwal told the media during the day on Thursday.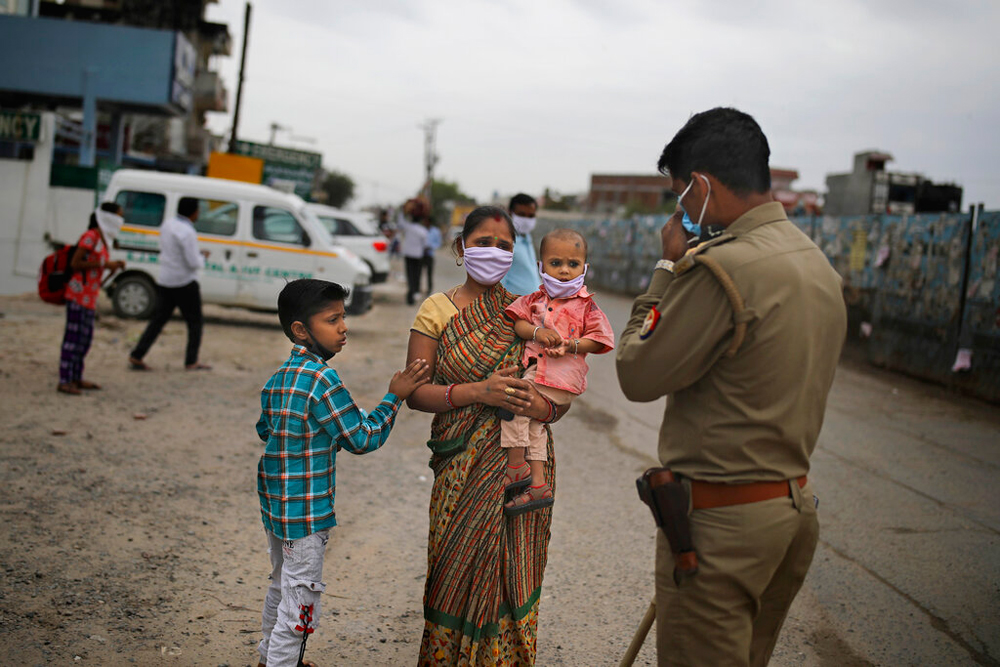 Calling it a 'stable or slow growth', the official said, "People quarantined must be monitored... We need to make people aware about social distancing and must be reassured that there will be no shortage of essential commodities, so they stop crowding shops.'
Goa featured for the first time in the chart prepared by the ministry, reporting three coronavirus cases.
"While the numbers of COVID-19 cases are increasing, there appears to be relatively a stable trend or even little bit reduction in the rate at which they are increasing," he said. "This however does not establish a clear trend and in no way are we relaxed about anything at this point," he added.
He said there was no solid evidence of community transmission of Covid-19 in India as yet and the infection appears to be relatively stabilising.
Commenting over the cases reported in Hyderabad and Bhilwada, Raman R Gangakhedkar, head of the Epidemiology and Communicable Diseases at ICMR said, "Going by one or two cases we cannot say there has been community transmission. Also why should we hide if there has been a community transmission?"
Agarwal said the ministry is hopeful of containing the spread of the coronavirus by the social distancing policy, conducting a proper contact tracing of positive cases and by ensuring that all people at home quarantine are monitored.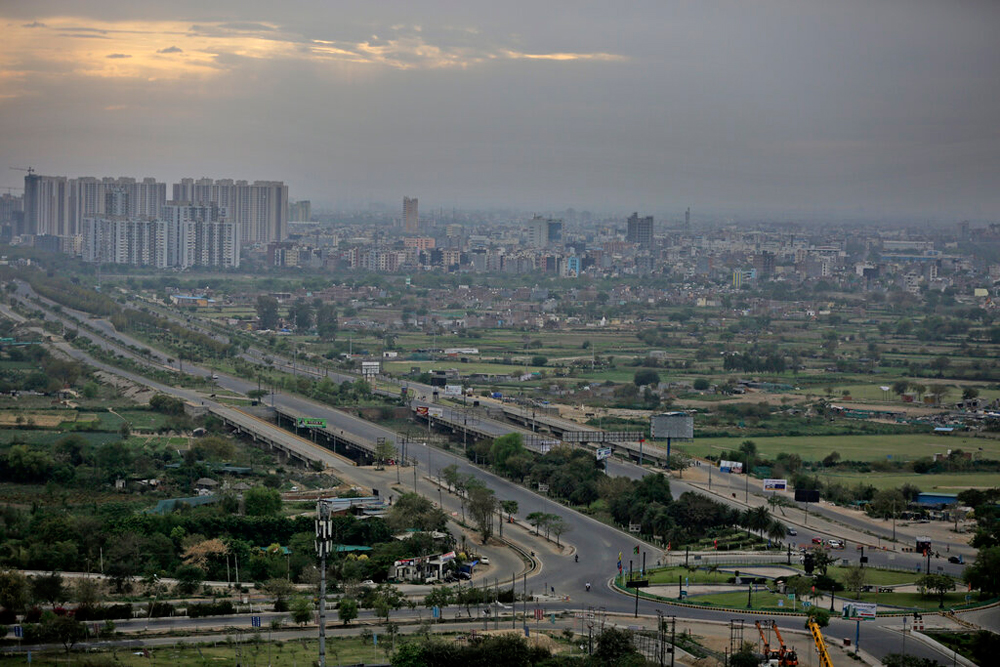 While adding a note of caution, Agarwal said the community transmission phase of the disease will begin if the community and the government do not work collectively and follow the set guidelines of social distancing, home quarantine and treatment.
'Only second window of opportunity'
Experts are, however, not as sanguine or hopeful about lockdown measures.
Director-General of World Health Organization (WHO) Tedros Adhanom Ghebreyesus said on Wednesday that a lockdown, being implemented by several countries to combat Covid-19, would not be enough to eradicate the pandemic.
'To slow the spread of Covid-19, many countries introduced 'lockdown' measures. But on their own, these measures will not extinguish epidemics. We call on all countries to use this time to attack the novel coronavirus. You have created a second window of opportunity,' Tedros Adhanom Ghebreyesus said in a daily briefing as reported by India Today.
'Asking people to stay at home and shutting down population movement is buying time and reducing the pressure on health systems. But on their own, these measures will not extinguish epidemics,' Ghebreyesus added.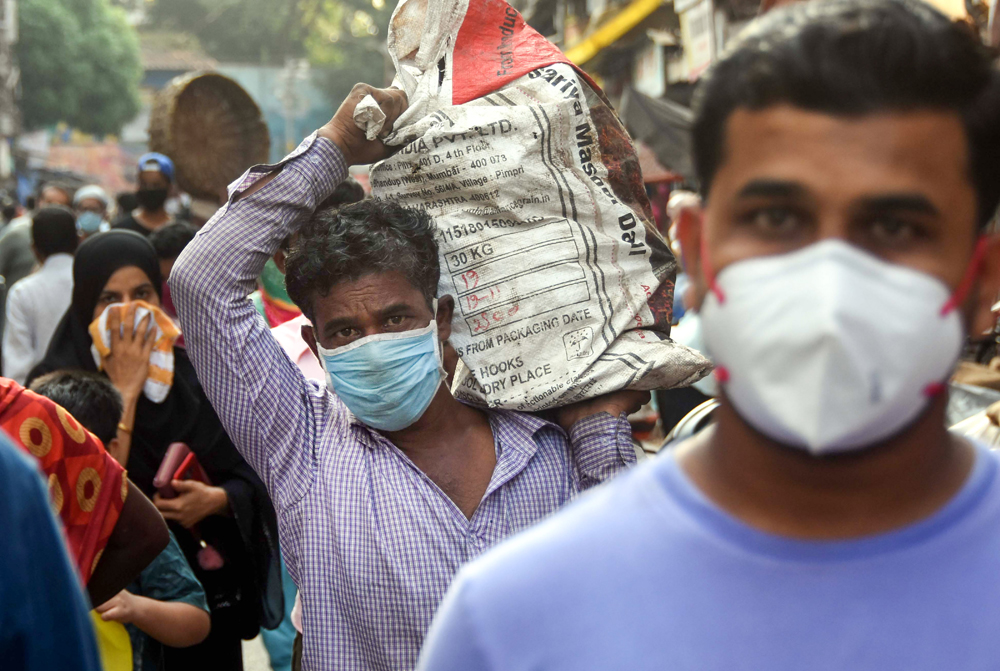 While reinforcing the measures of testing and treating, Ghebreyesus said: 'Aggressive measures to find, isolate, test, treat and trace is not only the best and fastest way out of extreme social and economic restrictions, but they're also the best way to prevent them.'
Supply of essentials
Across states, the effort of local administrations was centred around ensuring people staying indoors and that the availability of essentials was streamlined. Prime Minister Narendra Modi had made a fervent appeal to the nation on Tuesday night not to cross the "lakshman rekha" of their homes in the next three weeks to make the lockdown a success in a bid to halt the spread of coronavirus.
In Srinagar on Thursday, drones were deployed to warn people against breaching restrictions while elsewhere a number of people had to be booked for the violations.
The unprecedented national lockdown also had a tragic fallout when a 28-year-old man allegedly killed his younger brother for stepping out of their home in Mumbai's western suburb of Kandivali.