CJI case: Utsav Bains' affidavit raises question, then judge's temper
Judge Rohinton Nariman tells advocate he will be thrown out of court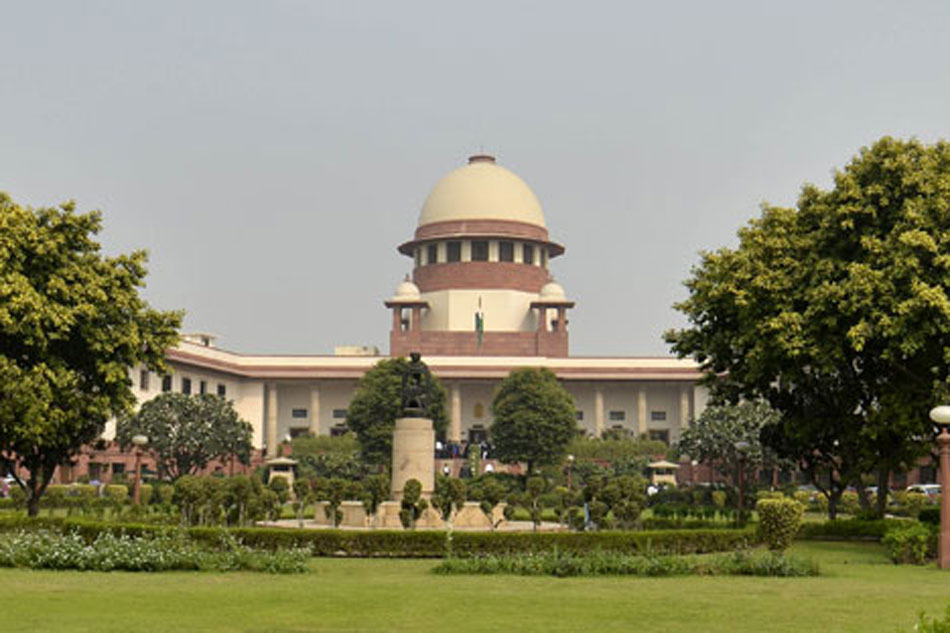 Advocate Utsav Bains was reprimanded by the Supreme Court bench when he said attorney-general K.K. Venugopal was targeting him.
Telegraph file photo
---
New Delhi
|
Published 24.04.19, 03:22 PM
|
---
A Supreme Court bench today told advocate Utsav Bains to file a second affidavit giving details of his credentials after he claimed in his first sworn statement that a larger conspiracy was on to destabilise the position of Chief Justice of India Ranjan Gogoi.
Bains became national news a day after a former top court employee alleged that she was sexually harassed by Chief Justice Gogoi twice last year.
In a Facebook post on April 20, Bains linked the sexual harassment allegation to what he believed was a "larger conspiracy" by "a lobby of disgruntled judges, SC fixers, corporate scamsters and a few corrupt Politicians". According to him, they "meticulously planned the conspiracy to force the CJI to resign as their 'Corrupt works were not going through in SC'."
The social media post came under scrutiny in court today of attorney-general K.K. Venugopal, who pointed out that in the affidavit, Bains had not written about the lobby of disgruntled judges, court fixers and corrupt politicians.
In his affidavit – which too Bains put up on Facebook – the advocate has written: "That on 19th April, 2019, a very reliable person, strictly on the condition of anonymity and in good faith, informed the Deponent about a corporate figure who tried to approach a Hon'ble Supreme Court judge to get a favourable order in a high-profile case listed before this Hon'ble Court but was unsuccessful and then the said corporate figure attempted to get the case transferred from the court of that Hon'ble Supreme Court judge but did not succeed and thus ganged up with an alleged fixer by the name of Romesh Sharma and his aides to frame the Hon'ble Chief Justice of India in a false case of sexual harassment to pressurize him to resign."
Venugopal's comment upset Bains and he said the attorney-general was "personally targeting" him.
Justice Arun Mishra, who was heading the three-judge bench, told the advocate: 'You must know that we learn from him (Venugopal). You must respect him.'
When Bains reiterated that Venugopal was attacking him personally, Justice Rohinton F. Nariman snapped: 'You must not have even an iota of doubt on him. He never attacks anyone personally. He is the most respected member of the bar. We also learn from him.... Otherwise, we will throw you out of the court. He (Venugopal) is a true gentleman."
The third judge on the bench is Justice Deepak Gupta.
Bains said: 'Since Justice Nariman said he will throw me out, I myself opt to walk out of the court."
Justice Mishra then tried to pacify Bains and said what Justice Nariman meant was that he should respect the attorney-general. 'We, all of us, have so much respect for him. You are a young man and you should understand this,' the judge said. 'Do not take anything to your heart. What my lord (Justice Nariman) advised you is to be polite. He does not mean to throw you out (of the court) really. Nobody is attacking you. You are doing an important job,' he said.
In his affidavit, Bains has claimed that a person called Ajay came to meet him at his office on April 4, and asked him to represent the former Supreme Court staffer who had made allegations against Chief Justice Gogoi. Ajay, Bains wrote, claimed to be a relative of the complainant. The advocate wrote that Ajay first wanted Bains to take up the case pro-bono, but when he refused, after having doubts about the case, Ajay offered him Rs 50 lakh first, and then Rs 1.5 crore.
In today's hearing, Bains submitted certain evidences in a sealed cover and said that it contained CCTV footage that would reveal many things.
Bains' affidavit also mentioned that Naresh Goyal, the owner of the beleaguered Jet Airways, had tried to bribe the CJI through a "fixer" Romesh Sharma to get "a favorable order to Jet Airways and to order the Government to waive off its losses". In the next paragraph, Bains said he had found out that Bombay blasts accused and mafioso Dawood Ibrahim had invested in the airline.
After going through the documents, the bench asked Bains to file the second affidavit regarding his credentials by Thursday after senior advocate Indira Jaising requested this from the court. In today's order Justice Mishra said: "It is our responsibility to keep the institution clean."
The matter comes up for hearing tomorrow.