Centre announces 3-year bachelor course for Agniveers
Under the scheme, 45,000 to 50,000 soldiers will be recruited annually, and most will leave the service in just four years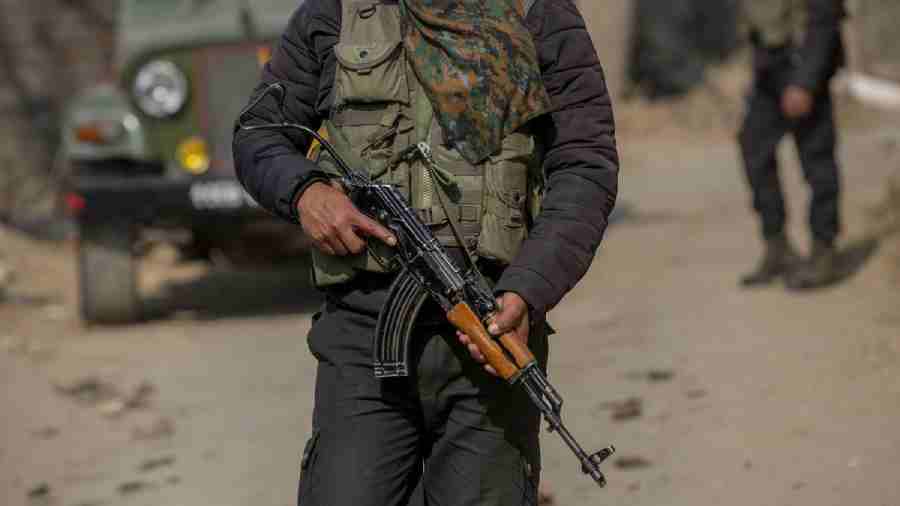 Representational image
Twitter
---
New Delhi
|
Published 16.06.22, 01:54 AM
|
---
The education ministry on Wednesday announced a three-year bachelor programme with provision for award of credits for 50 per cent of the course to youths for skills earned during their services in defence forces under the proposed Agnipath scheme.
The government on Tuesday announced Agnipath as a short-term service scheme for the armed forces. Under the scheme, 45,000 to 50,000 soldiers will be recruited annually, and most will leave the service in just four years.
Academicians called the proposed degree to be awarded by Indira Gandhi National Open University (IGNOU) as "paper degree", which will have negligible significance for their profile and career.
After the Agniveers complete their four-year service in the army, they will have the option to pursue the under-graduate programme under IGNOU. In recognition of their service in armed forces and the skills earned by them, the youths will be awarded 50 per cent of required credits of the course without them doing any study or appearing in any examination.
The remaining 50 per cent credits will come from a basket of courses that cover a variety of subjects such as languages, economics, history, political science, public administration, sociology, mathematics, education, commerce, tourism, vocational studies and agriculture.
"This programme is aligned with UGC norms and with the National Credit Framework / National Skill Qualification Framework (NSQF) as mandated under the National Education Policy 2020," said a press release issued by education ministry.
Army, navy and air force will sign Memorandum of Understanding (MoU) with IGNOU for implementation of the scheme.
Abha Deb Habib, former executive council member of Delhi University (DU), said the degree to be awarded by IGNOU will carry little value.
"The youths will earn diluted degrees since they do not learn anything for 50 per cent of the course. This paper degree will not help them much. They will be part of a pool of candidates for recruitment as cheap labourers or security guards," Habib said.
She said the youths want stability not temporary jobs. "The candidates entering into defence forces are usually from poor families. They may end up as cheap labourer after four-year service. This is not what they aspire for. The service should be for longer duration," she said.
IGNOU vice-chancellor Prof Nageswar Rao said that the defence forces would tell the skills earned by the candidates while National Council of Vocational Education, the regulatory body in vocational education, would examine and award the credits.
IGNOU will provide education for remaining 50 per cent courses. The candidates will be awarded general bachelor degree on completion of the course after three years. They may get certificate and diploma if they drop out after one or two years respectively.
"It is wrong to say that the degree will be paper degree. The course will integrate skills with knowledge. The youths need 21st century skills to excel in life. It will help them," Rao said.