Central govt seeks time in Malayalam news channel case
Centre was supposed to place before the bench the 'secret files' based on which the government banned MediaOne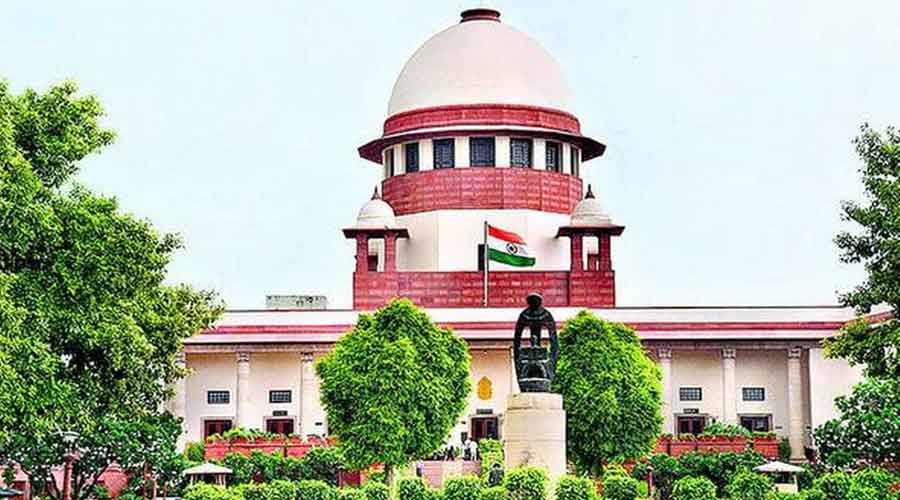 Supreme Court.
File photo
---
New Delhi
|
Published 08.04.22, 01:50 AM
|
---
The Centre on Thursday sought time from the Supreme Court to file an affidavit justifying the ban on Malayalam news channel MediaOne on the ground that its stand had to be decided at a "senior level, which is likely to take some time".
The government made the request in a letter seeking adjournment, prompting the bench headed by Justice D.Y. Chandrachud to list the matter for further hearing to May 4.
In keeping with the Supreme Court's March 15 order, the Centre was also supposed to place before the bench the "secret files" based on which the government banned the channel. It is not known whether the files were submitted.
"In view of the letter circulated by learned counsel for the Union of India for filing counter-affidavit, list the special leave petition on May 4, 2022," the bench, which also had Justices Sanjiv Khanna and Surya Kant said.
The apex court had during the earlier hearing debunked the Centre's argument that matters of "national security" had prompted the decision to stop the broadcast of MediaOne.
While staying the ban, a bench of Justices Chandrachud, Surya Kant and Vikram Deve had said it would lay down the law relating to constitutional validity of "sealed-cover" reports submitted by governments on various issues pending before courts.
"The petitioners shall be permitted to continue operating the news and current affairs TV channel called MediaOne on the same basis on which the channel was being operated immediately prior to the revocation of the clearance on 31 January 2022," the court had said in its order.
"A counter-affidavit be filed by the respondents (Centre) on or before 30 March 2022. The rejoinder affidavit, if any, be filed within one week thereafter," it had added.
The court had passed the order while dealing with a special leave petition filed by Madhyamam Broadcasting Ltd, which owns MediaOne, and its managing director Pramod Raman challenging the ban imposed by the Union information and broadcasting ministry after the home ministry refused to give security clearance.
MediaOne had alleged a serious violation of the "right to information and freedom of press" and assailed the concurrent orders of Kerala High Court's single-judge and division benches upholding the cancellation of the broadcasting licence.