CBSE time window cut for change of subject
The board brings deadline forward to July 15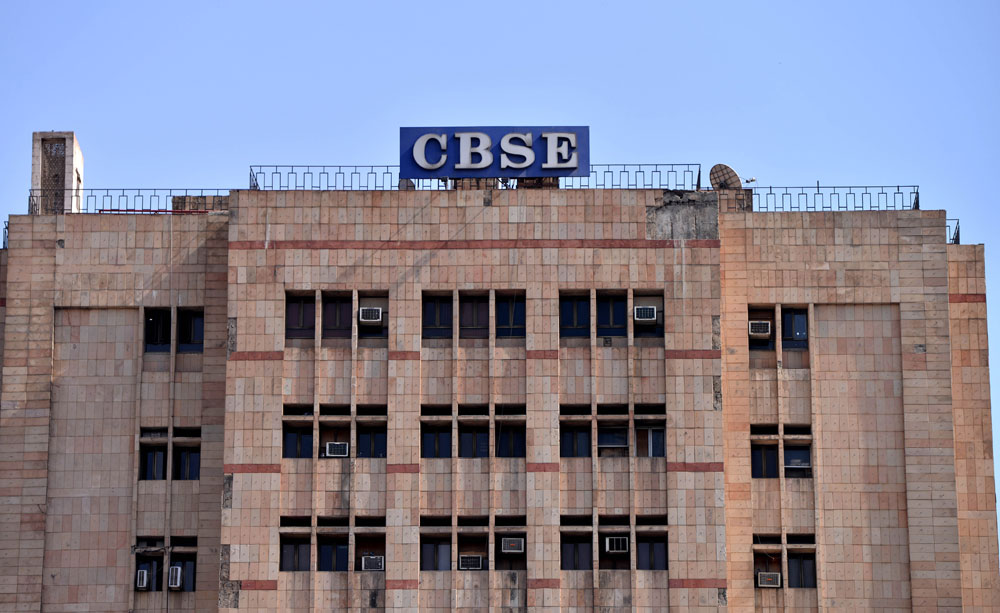 CBSE office at Preet Vihar in New Delhi
Picture by Prem Singh
---
New Delhi
|
Published 14.03.19, 09:40 PM
|
---
The Central Board of Secondary Education has brought forward the deadline for students of Class X and Class XII to opt for a change of subjects before their board tests in a decision expected to help them focus better on their exam.
The board has amended its examination rules to advance the date by a month and a half — to July 15 from the existing deadline of August 31.
The reduced window, applicable to around 20,000 schools affiliated to the board, will be effective from the academic year 2019-20.
"Notwithstanding anything contained in the rules 26(ii) and (iii), Chairman shall have the powers to allow a change in subject(s) in Class-X/XII, as the case may be, to avoid undue hardship to the candidate provided such a request for change is made before 15th July to the board," the amended rule says.
A Class X student pursues five subjects, including two language papers, and also takes additional subjects. A Class XII student also pursues five subjects, including one language paper. But while Class X students have the freedom to opt for a different language, Class XII students can change all five subjects.
Ameeta Mulla Wattal, principal, Springdales School, Delhi, said up to five per cent students opt for a change of subjects in Class XII. "This is a good decision by the CBSE. Many children have come to me to express their difficulties with certain subjects that they have taken and want to change them. Now these students will have to take the decision early and will get more time to focus on their papers for the board examination."
Students, Wattal added, usually change one or two subjects. For instance, the principal said, students often take mathematics in Plus-2 under pressure but later realise they are unable to cope.
A student explained it was easier to manage a less difficult subject. "Even though they have not studied that subject in Class XI, they still manage."
A CBSE official said the board allows students any combination, but students usually choose subjects by stream.
Earlier, in 2015, the board had asked schools not to allow students to change subjects in Class XII. It had said principals could permit a change of subject in Class XI before October 31 of that academic year.
But the decision had led to complaints. A year later the board allowed a change of subjects in Class XII but kept the deadline of August 31 of that year. That too had led to complaints that students were getting barely six months to cover the Class XII syllabus of the new subject.
Since the Class XII paper is a progression from the Class XI level, the students study them independently. The board exam does not cover the syllabus for Class XI.