Breast examination cuts cancer death toll
The findings bolster arguments for introducing clinical check-up as an effective alternative to mammography screening in India and other middle and low-income countries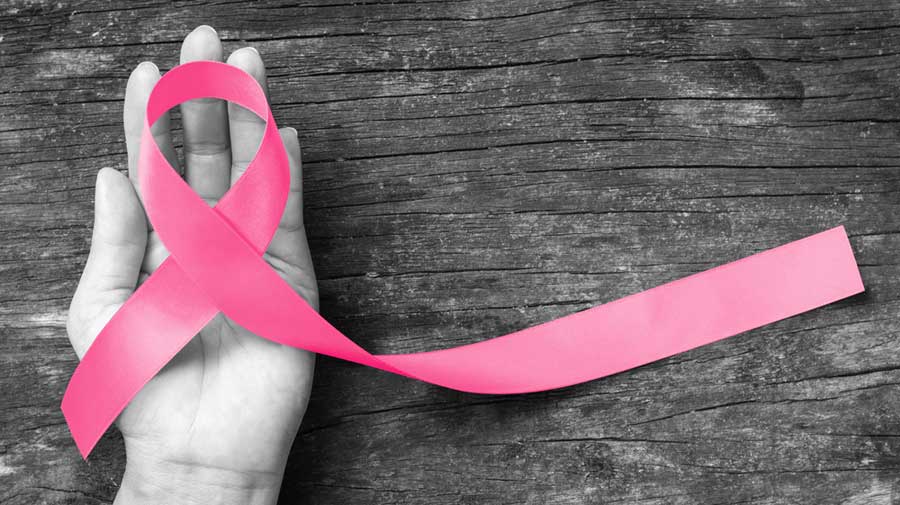 ---
New Delhi
|
Published 25.02.21, 04:52 AM
|
---
A clinical breast examination by trained health workers can detect breast cancer early and reduce mortality by 30 per cent, almost as much as possible through mammography screening, a 22-year-long study in India has suggested.
The landmark study by oncologists at the Tata Memorial Hospital (TMH), Mumbai, is the world's first to validate clinical breast examination as an alternative mode of breast screening in women aged 50 years or older without any overdiagnosis.
The findings, which come at a time breast cancer incidence is rising across the country, bolster arguments for introducing clinical breast examination as an effective alternative to mammography screening in India and other middle and low-income countries.
While X-ray-based mammography screening is widely practiced in western countries and prescribed to women in cities across India, many doctors believe it is not an appropriate option for low and middle-income countries because of its cost, complexity and a risk of overdiagnosis.
"The efficacy of clinical breast examination had not been put to rigorous test — until our study. We now have an answer — it is as effective in preventing deaths as mammography," said Rajendra Badwe, a study team member and TMH director.
Badwe and his colleagues, since the start of the study in 1999, have measured the incidence and outcomes of breast cancer in over 150,000 women, roughly half of whom received cancer awareness information and clinical breast examinations from trained health workers once every two years. The other half received cancer awareness information.
The study, published on Wednesday in the British Medical Journal, found a significant 30 per cent reduction in breast cancer mortality in women aged 50 years or older. Among women below 50 years, the examinations helped earlier diagnosis of breast cancers, but there was no mortality reduction observed. 
Doctors say the reasons for the absence of mortality reduction in women below 50 remain unclear but the findings are similar to those from studies on mammography screening. The researchers speculate that the absence of mortality benefit in women below 50 may result from unknown "biological factors" linked to breast cancers in younger women. 
"Our findings point to a screening strategy that would be relatively easy to implement on a large scale in India and other low and middle-income countries where routine mammography is impractical," said Sudeep Gupta, professor of medical oncology at the TMH. "Female health workers who are not even graduates may be quickly trained for clinical breast examination — such a screening strategy could be implemented across the country."
The National Cancer Registry maintained by the Indian Council of Medical Research has suggested that breast cancer incidence has overtaken cervical cancer, which was the most common cancer among women about three decades ago. 
The number of documented breast cancer patients in India has increased from 142,000 in 2016 to 150,000 in 2017 to about nearly 160,000 in 2018.
Two years ago, the American College of Physicians (ACP) had cautioned that annual mammography screening may result in more harm than screening every other year and recommended mammography only once in every two years for women between 50 and 74 years.
The ACP, echoing concerns expressed for years by oncologists at the TMC, had listed potential harms as overdiagnosis, overtreatment, false positive results, radiation exposure, radiation-associated breast cancer and worry and distress from tests and procedures including breast biopsies.