Attack on government outreach in Kashmir
Sarpanch and official killed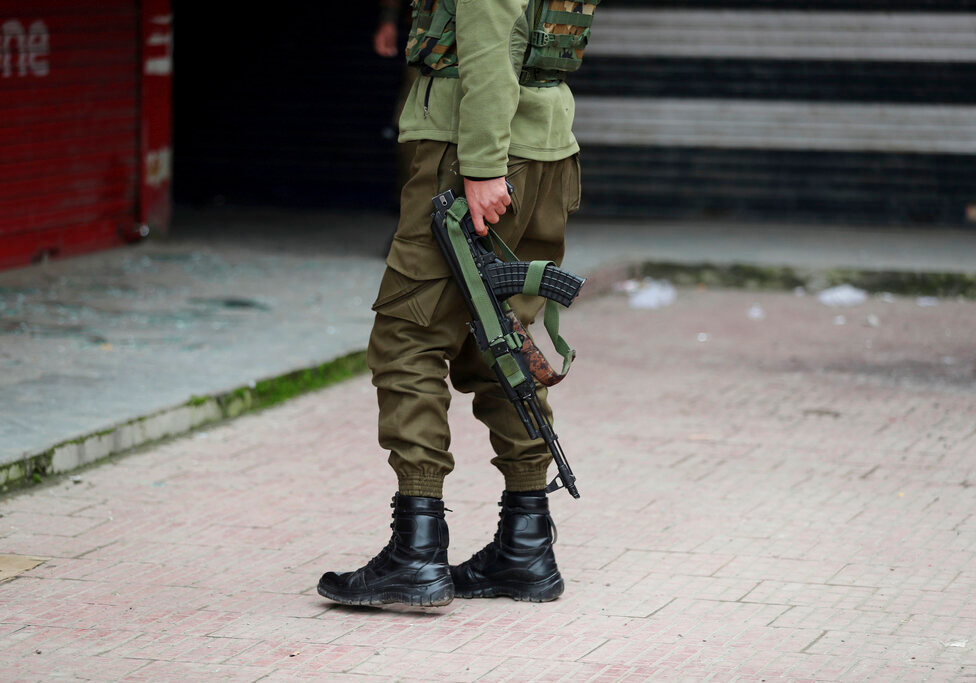 A policeman inspects the site of an explosion at a market in Srinagar on Tuesday, November 26, 2019. Police said at least 3 civilians were injured in an explosion outside a restaurant in Srinagar.
(AP)
---
Srinagar
|
Published 26.11.19, 09:34 PM
|
---
A government official and a sarpanch were killed in a suspected militant attack in Kashmir on Tuesday while they were participating in an outreach revived a day ago by the government in the wake of the revocation of the special status.
The murders in Anantnag triggered outrage in the Valley's pro-India camp who accused the administration of putting residents in the line of fire.
Three days ago, a delegation led by former Union minister Yashwant Sinha was denied permission to visit south Kashmir, of which Anantnag is a part, because of an alleged threat "of an impending terrorist attack".
Anantnag MP and National Conference leader Hasnain Masoodi wondered how the region could be chosen as the venue for an outreach if it was deemed unsafe for politicians.
Police said agriculture officer Sheikh Zahoor and sarpanch Pir Mohammad Rafiq died and two people were injured when militants lobbed grenades and opened fire at the gathering in Hakoora village, Anantnag.
The "Back to Village" campaign is aimed at providing "governance at the doorstep of the rural populace and enlisting community participation". Thousands of government officials go directly to the villages to listen to the grievances of people.
Four persons were injured at Srinagar's Hazratbal locality on Tuesday in a "low-intensity blast" apparently carried out to enforce a shutdown.