As good as a Ramdev stretch
Haryana grants yoga guru cabinet status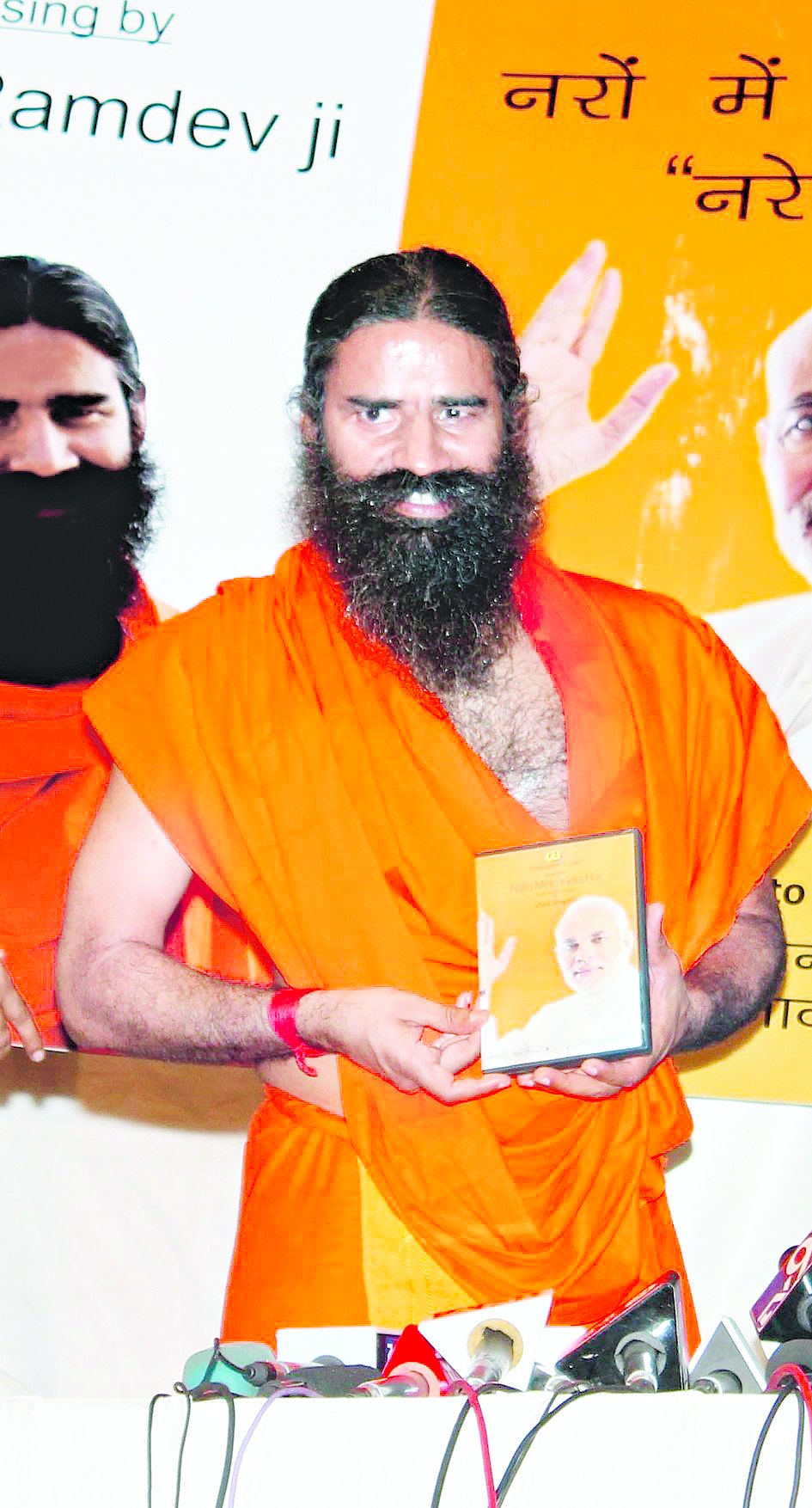 ---
---
Chandigarh, April 13: BJP-ruled Haryana has accorded Ramdev cabinet minister status, raising questions whether the government had been as flexible with rules as the yoga televangelist is in his famous postures.
The Haryana native was made the state's brand ambassador this January to promote yoga and ayurveda, and the decision today to upgrade his status was taken at a meeting chaired by chief minister Manohar Lal Khattar.
"The decision to provide ministerial status to Ramdev follows his expertise not only in yoga but also in herbal medicine. Ramdev will henceforth enjoy all perks of a cabinet minister, including cars, bungalows, staff and security from the state," a government spokesperson said.
A cabinet rank for state brand ambassadors is unusual. In Gujarat, another BJP-ruled state whose ambassador is Amitabh Bachchan, officials said no such perks had been given to the actor.
In Haryana, the Congress has long accused the Khattar government of favouring Ramdev. However, a senior state BJP leader clarified today that the order was limited to "status", meaning Ramdev would not be entitled to attend cabinet meetings.
The government has decided to open 6,500 vyamshalas (gyms) and hold yoga classes in state-run schools. Ramdev will not only oversee the development of ancient medicine but also coach physical trainers.
A programme to honour Ramdev will be organised on April 21, followed by a meeting with chief minister Khattar to discuss arrangements for International Yoga Day events to be held on June 21 at Karnal, 125km from here.
Ramdev, born Ramkishen Yadav in the state's Mahendragarh district, studied scriptures, yoga and Sanskrit in various gurukuls before adopting the name "Baba Ramdev". He later shifted to Haridwar, where he is now based and controls the multi-crore Divya Yog Mandir Trust that makes the Patanjali brand of ayurvedic products.