Anil Deshmukh resigns, BJP guns for Uddhav Thackeray
Dilip Walse Patil of the NCP has been named the new home minister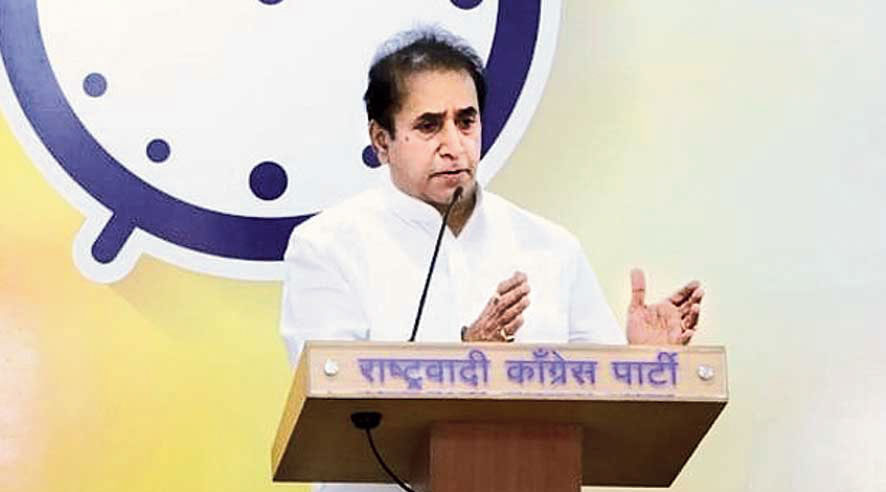 ---
New Delhi
|
Published 06.04.21, 01:54 AM
|
---
Maharashtra home minister Anil Deshmukh resigned on "moral grounds" on Monday after Bombay High Court ordered a CBI probe into allegations of corruption levelled against him by former Mumbai police commissioner Param Bir Singh.
Singh's allegations are baseless but the party respects the court and hence the minister has quit, NCP spokesperson Nawab Malik said. The truth will come out, he added.
Dilip Walse Patil of the NCP has been named the new home minister.
Hours after Deshmukh stepped down, the BJP demanded chief minister Uddhav Thackeray's resignation.
"Anil Desmukh in his letter has said that he was resigning on moral grounds. How about the moral responsibility of the chief minister?" law minister Ravi Shankar Prasad asked.
"I think Mr Uddhav Thackeray has forfeited the moral authority to govern," Prasad, who was fielded by the party to raise the heat, said.
The BJP, which has been trying to destabilise the Opposition government in Maharashtra for a long time, looked elated on Monday as the high court ordered a CBI probe.
The party feels that a CBI probe into the corruption allegations against Desmukh would lead to the chief minister's resignation and pave the fall of the Maha Vikas Aghadi government of the Shiv Sena-NCP-Congress combine.
"You (Uddhav) always defended your minister, who has resigned on moral grounds today. But where is your morality?" Prasad asked.
He said the CBI should conduct a thorough probe into the corruption issue, stressing that it was "beyond Desmukh".
The ruling alliance in Maharashtra fears the central probe agency could be used to destabilise its government.
Though Desmukh quit after the high court ordered a CBI probe, the government has decided to challenge the decision in the Supreme Court.