Kejriwal opposes bill after support
I spoke to many people. Everyone feels this is BJP's ploy. Very dangerous: AAP chief's tweet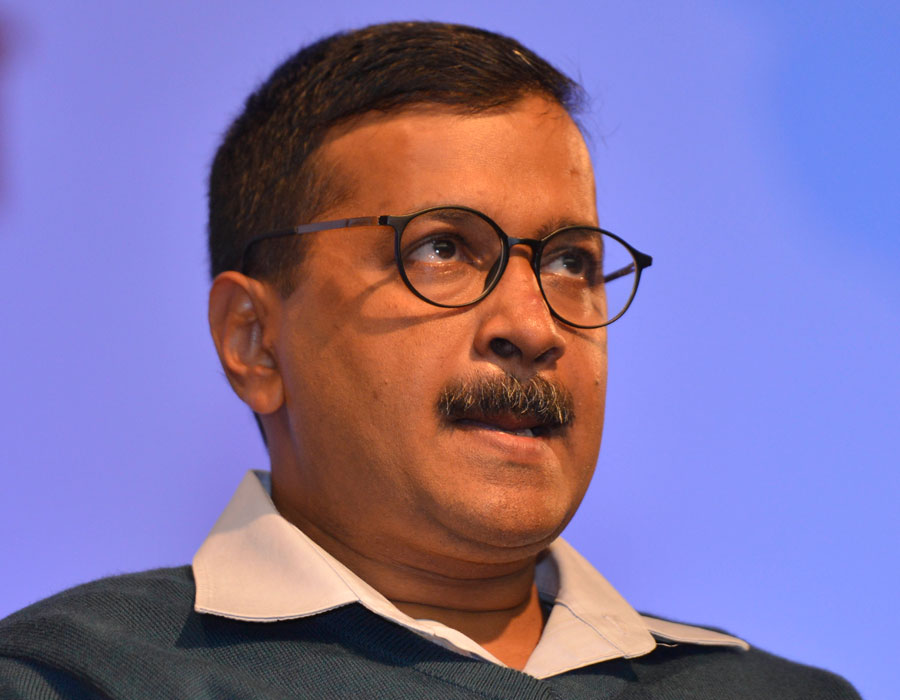 Aam Aadmi Party chief Arvind Kejriwal
Telegraph picture
---
New Delhi
|
Published 09.01.19, 09:22 PM
|
---
Aam Aadmi Party chief Arvind Kejriwal on Wednesday changed his stand to oppose the BJP government's bill facilitating a quota for the economically backward among the general category population.
In a balancing act, AAP MPs said they did not caste their votes for or against the bill.
MP Bhagwant Mann called the bill a conspiracy to "gradually end reservation for SCs and STs", following which other AAP leaders, including Kejriwal, spoke on similar lines, under pressure from the party's Dalit and OBC leaders.
Kejriwal retweeted Gujarat MLA Jignesh Mevani's claim attributed to "RSS people" that "now, in the first stage, the constitution will be amended to introduce an economic basis. Then reservation for SC, ST and OBCs will be ended and only economic basis will be retained."
Kejriwal, the Delhi chief minister, tweeted: "I spoke to many people. Everyone feels this is BJP's ploy. Very dangerous."
On Tuesday itself, hours after Kejriwal's comments in support of the bill, his media adviser Nagendar Sharma had tweeted that it was "clearly illegal".
At the Delhi secretariat on Wednesday, the AAP's most prominent Dalit leader, minister Rajendra Pal Gautam, repeated Mevani's allegation.
"This (amendment) has the stench of (the BJP-RSS's frustration of) not being able to dismantle reservation for years, and has been introduced just before (the Lok Sabha) polls so none will be able to oppose it…. When OBC reservation was brought, a commission did research into the reasons for the quota and who should get it. Here it was passed yesterday itself and there was no time for detailed deliberations," Gautam said.