17 cops found dead after maoist gun battle
Highest casualty the security forces have suffered at Maoist hands since April 2017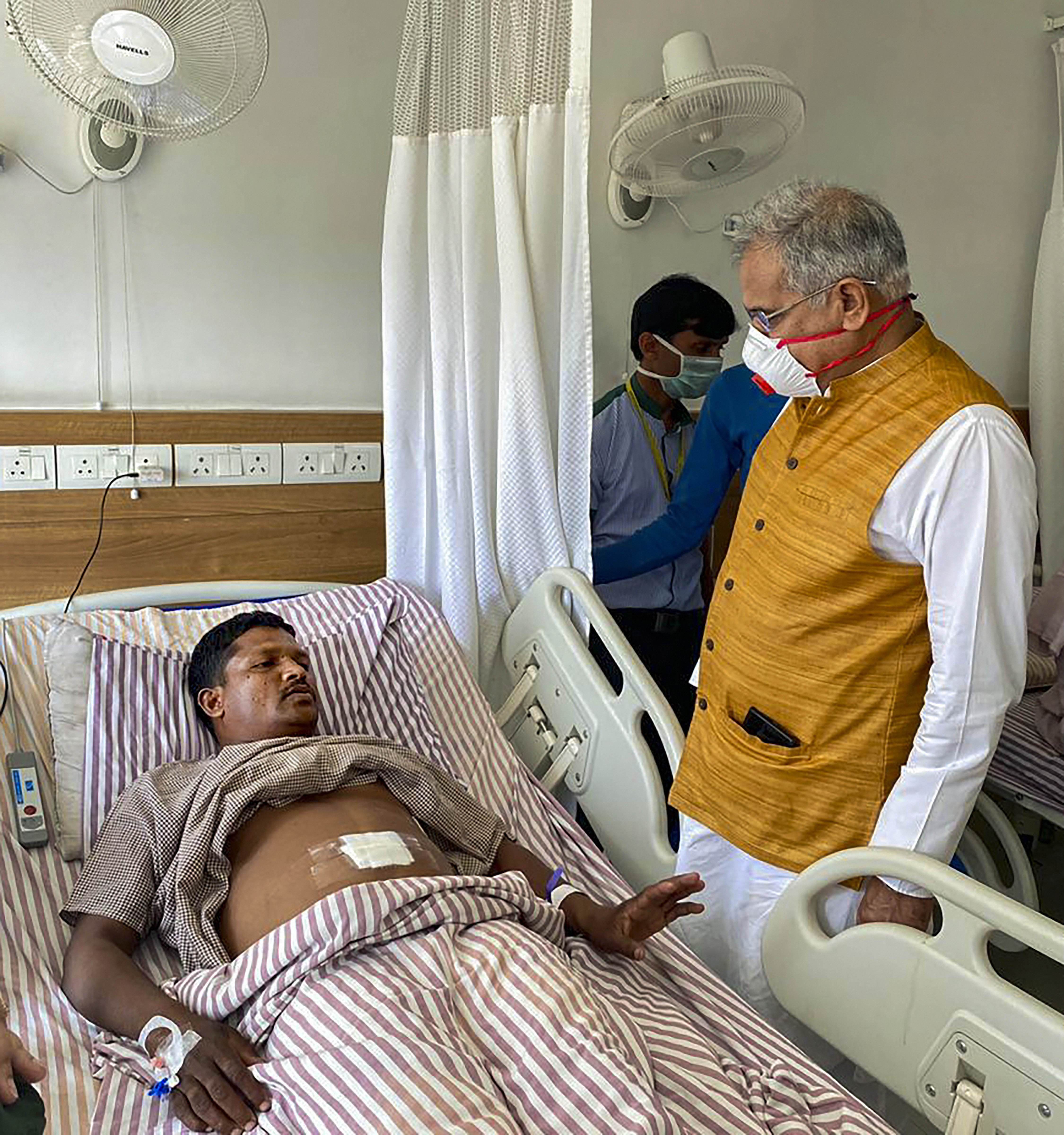 ---
---
The bodies of 17 Chhattisgarh policemen who had been missing since a gun battle with Maoists in Sukma district on Saturday were found on Sunday afternoon.
This is the highest casualty the security forces have suffered at Maoist hands since April 2017, when the insurgents killed 25 CRPF personnel in an ambush near Burkapal in Sukma.
Saturday's encounter, which lasted from afternoon till evening, took place after a 500-strong team of the security forces launched an anti-Maoist offensive in the Korajguda hills of Chintagufa, sources said.
"A search team has found the bodies of 17 jawans of Chhattisgarh police in the Minpa jungles of Sukma," a Union home ministry official said. "The search is still continuing. Fifteen automatic rifles, including AK-47s, belonging to the security forces are missing too."
The forces had received intelligence about the Maoists gathering in large numbers inside the forests and planning an attack on the security forces under the leadership of Mandavi Hidma.
So, a joint team of the Chhattisgarh police, the state's special task force and the specialised Cobra unit of the CRPF set off in hunt.
The battle started around 2pm near Minpa village, at a spot around 400km from state capital Raipur, a Chhattisgarh police officer said.
He said the forces initially clashed with a group of around 260 heavily armed insurgents, and kept encountering different Maoist groups till evening.
"When the force returned at night, 17 police jawans were missing and 16 security personnel had been injured," the police officer said.
The injured have been flown to Raipur for treatment. Two of them are critical.
"About a dozen Maoists too suffered bullet injuries but the search team has so far not found any Maoist bodies," the officer said.