La Liga relieved after Messi's decision to continue in Barcelona
Tebas also reminds that the league being a brand has to rise above individuals or a particular club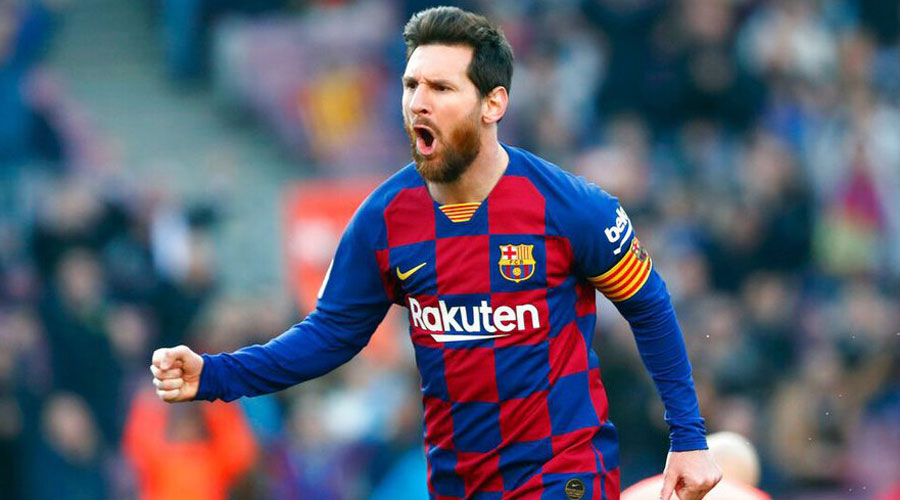 ---
|
Calcutta
|
Published 08.09.20, 02:07 AM
---
Lionel Messi's decision to continue in Barcelona despite troubled times between him and the club has been a relief for La Liga, the league president Javier Tebas agreed.
However, Tebas also reminded that La Liga being a brand has to rise above individuals or a particular club.
"We were worried that Messi could leave, yes, but not seriously worried at the same time. Obviously, we want Messi to be with us.
"I have always said he's probably the best player in the history of football. He has been with us for 20 years and as a president of La Liga, I would like him to end his days in our competition.
"But anyway, we have been working for many years now and the fact that La Liga is an institution and a brand, it has to be above individual players and clubs. Because, even in terms of entertainment and passion, we have to be on top even at the international level," Tebas said during Monday's virtual global conference to announce La Liga 2020-21 kick-off.
The new season begins on Friday.
"We had Messi for 20 years in the La Liga and we were worried that he's going to leave. But anyway, we are pleased that he is going to stay with us and not go to any other club," Tebas stated.
That said, the league does feel that the way it solved the Barca-Messi crisis was right, adding that Messi's best years are "amost gone."
"Messi is a Barcelona player first. La Liga just gave the legal answer. Officially, we said about Messi's contract and the way the crisis was resolved proves that we were right.
"We don't know if he'll renew his contract with Barcelona after the coming season. But he will be 34 then. So basically, his best years, if not gone, are almost gone," La Liga India managing director Jose Antonio Cachaza said.