This year, the world's most prestigious film gathering will have a Calcutta connect courtesy of city-based Film and Television Institute of India Pune alumnus Yudhajit Basu, whose diploma film Nehemich has been officially selected for competing at the 76th Cannes Film Festival that starts today.
The only Indian film in the competitive section of this year's festival, Nehemich will compete in the La Cinef section of the festival, which was started in 1998 with the goal of discovering young talent and features a selection of student films. In its 26th edition, La Cinef has selected 14 works of fiction and two animation films from among 2,000 short films submitted by students of film schools around the world. The other selected contestants in this category are from South Korea, Iran, Morocco, Egypt, Spain, France, Denmark, Brazil, Czech Republic, Germany, UK and USA.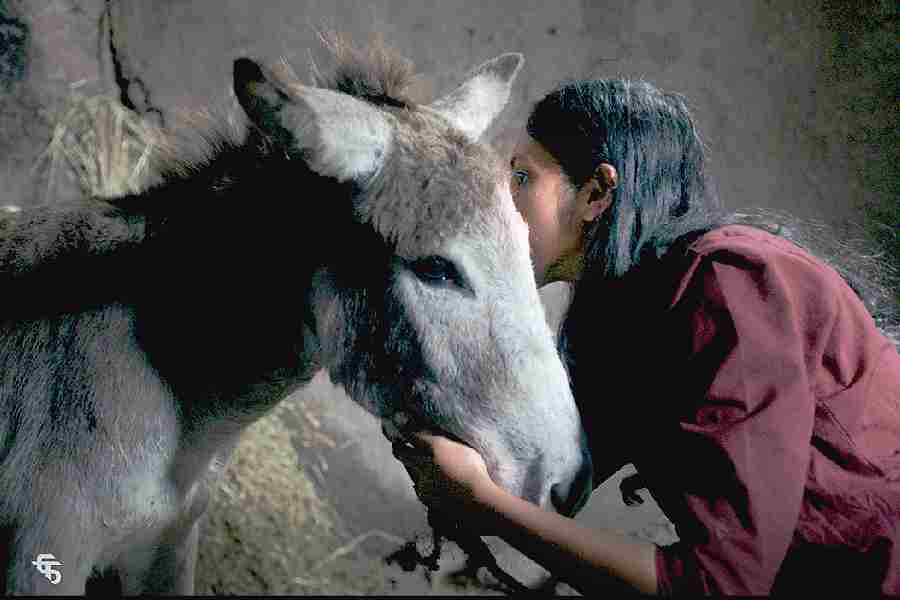 A moment from the film
Basu hit upon the subject for Nehemich during his many visits to the remote, rural pockets of Maharashtra when he was making Kalsubai, his short documentary. Having travelled to festivals around the world, Kalsubai has received global acclaim, most notable among them being the top prize at the prestigious International Short Film Festival Oberhausen, Germany in 2021.
A 23-minute short film in Marathi, Nehemich is set against the backdrop of the pandemic. Starring Sakshi Dighe and Bhakti Makarand Athawale, it is an atmospheric ride through the windswept and barren lands of the Western Ghats. Based on superstitions and the cruel discriminatory practices against menstruating women prevalent in these remote areas, Nehemich tells the tale of a young girl from a nomadic tribe who is banished from her village for the duration of her period and is forced to stay in a dilapidated hut. The film also weaves a story about her hopes to elope with her lover.
Shot by cinematographer Rachit Pandey in a small village in Maharashtra's Satara district, Nehemich blends a haunting music composition by celebrated Israeli musician Oded Tzur. Basu was assisted by Anjali Mulge in direction and translation as the film explores various local anecdotes and dialects. Described by the artistic director of Cannes La Cinef as a "wonderfully directed film which is filled with the pure beauty of cinema", Nehemich will be premiering at Cannes on May 24 in the Buñuel theatre. The jury of the La Cinef selection, chaired by Ildikó Enyedi, will hand out three La Cinef awards as part of a programme that will be followed by the screening of the awarded films on May 25, also in the Buñuel theatre.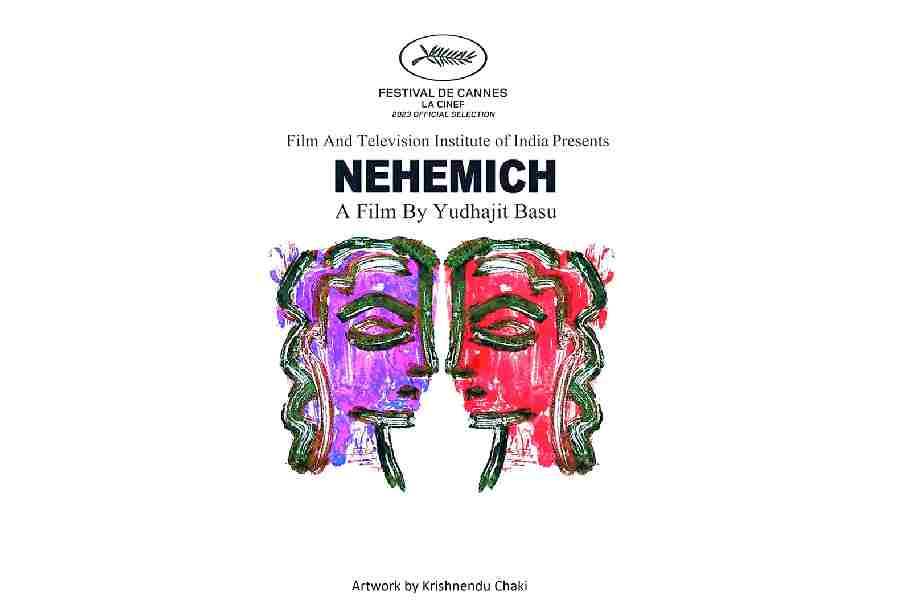 A poster of Nehemich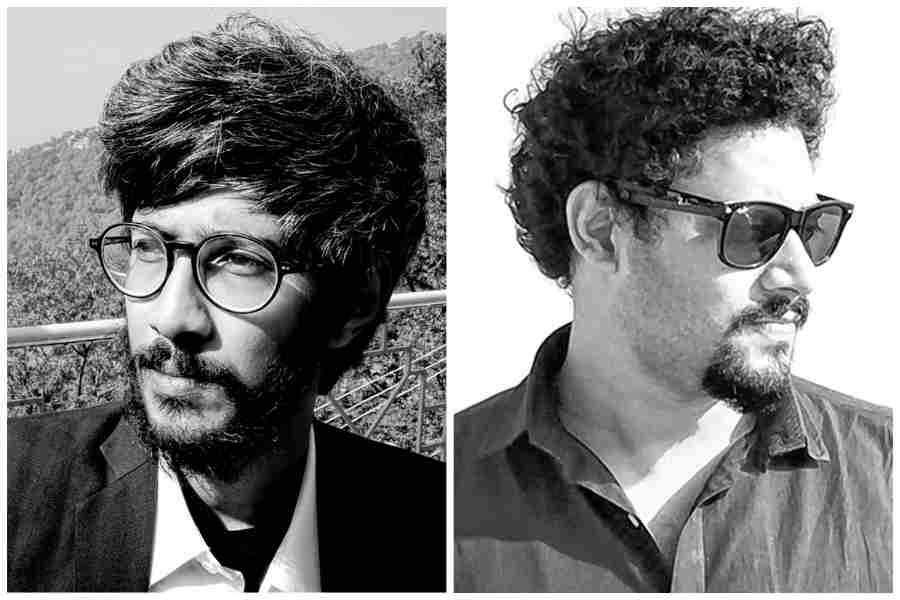 (Left) Director of Nehemich Yudhajit Basu (Right) Co-writer of Nehemich Prithvijoy Ganguly
The short film is co-written by Basu's long-time collaborator Prithvijoy Ganguly, whose hometown is also Calcutta. An engineer whose tryst with a cyber-shot camera propelled him into the world of filmmaking, Ganguly specialises in focusing the spotlight on the lives of the marginalised sections of society in a way that blurs the line defining fiction and reality. U Turn Pictures, the film production company owned by the duo, has already produced many award-winning shorts directed by them. These films have travelled to various film festivals including International Documentary Film Festival Amsterdam, Sheffield DocFest and Visions du Réel in Nyon Switzerland, among others. International Documentary Association (IDA) in Los Angeles, (a body which nominates for the Oscars) had selected the documentary Kalsubai.
Yudhajit and Prithvijoy's films are featured as current retrospectives on the European platform Kinoscope, while two of their short films, Khoji and Quiro, are currently streaming on MUBI. In 2020, Yudhajit and Prithvijoy's Khasi language feature script What We Lost in the Fire was selected for co-production by the National Film Development Corporation (NFDC). However, the director duo was keen to debut with a feature film in their mother tongue, Bengali.
It is, therefore, a happy coincidence for the duo that the selection of Nehemich for Cannes has come at a time when Yudhajit and Prithvijoy are in the early pre-production stage of their maiden Bengali feature film Kaktarua (Scarecrow), produced by The Victoria Foundation. It is about a young woman named Radha's quest to find her father, a street-theatre artiste and sculptor, who disappeared mysteriously before she was born. Kaktarua is structured in the form of a quest that leads its protagonist to her ancestral village in Bengal, in an eerie, rural landscape where time seems to have stood still.
For the duo of Yudhajit and Prithvijoy, however, time continues to race at a fast-forward speed. At the moment, the busy young filmmakers are carrying on with the exploration of their central cinematic leitmotif of considering spaces as characters in the treatment of their first feature film, which will offer an experience similar to the one intended in Nehemich.