Yeh Kaali Kaali Aankhein has its moments but is not a consistently watertight thriller
It has given the viewers enough reasons to sympathise and side with the hero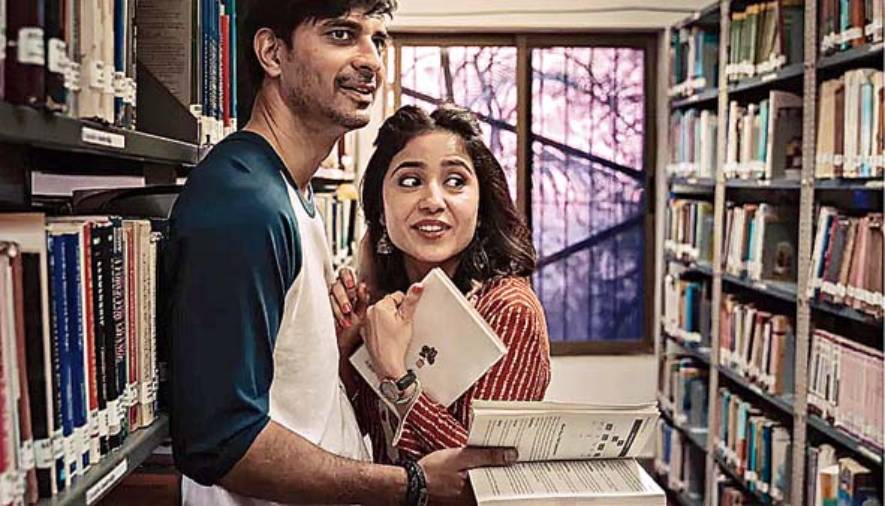 ---
Published 15.01.22, 07:01 AM
|
---
The trajectory of the leading man in Yeh Kaali Kaali Aankhein is similar to that of the protagonist in Baazigar, the 1993 whydunit from which the Netflix series borrows its title. A hero who is forced by circumstances to become an anti-hero of sorts, all the while giving viewers enough reasons to sympathise and side with him.
Set in the fictional town of Onkara, but shot all over India — Mumbai to Madhya Pradesh, Pune to Patiala to Ladakh — Yeh Kaali Kaali Ankhein is essentially the story of one man caught between two women, but with a difference. Vikrant (Tahir Raj Bhasin, on a roll currently, after recently starring as Sunil Gavaskar in 83) is a small-town, happy-go-lucky chap who is often accused by his family, particularly his authoritative father (played by Brijendra Kala), of not being ambitious enough. Vikrant's dreams don't demand too much of him. The engineering graduate aims to escape Onkara with a decent job, a comfortable home, a basic car, and marry college sweetheart Shikha (Shweta Tripathi Sharma). Vikrant, however, is well aware of the 'teekhi teekhi nazrein' that Purva (Anchal Singh) has had on him since they were knee-high classmates. That Purva happens to be the daughter of the all-powerful local goon-politician Akhiraj (Saurabh Shukla), for whom Vikrant's dad has worked as an accountant for years, makes matters messier. The shit hits the wall when Vikrant is caught between protecting his family and girlfriend, and giving into Purva's obsession for him. For Purva will stop at nothing — not even murder — to get what she wants.
Yeh Kaali Kaali Ankhein, to be frank, is a mixed bag. Writer-director-showrunner Sidharth Sengupta takes time to build the intrigue (there are some weak patches here and there) but once Purva and Vikrant lock horns, the eight-episode series well and truly gets going. Like Baazigar had Shah Rukh's Vicky — in a telling nod, Vikrant is often referred to as Vicky in the series — managing to escape being caught at the last minute, even as he carried on with his quest to avenge those who had wronged his family — Vikrant, being an amateur of sorts, finds himself constantly on the brink of being caught out, even as he desperately scrambles for ways to pay back Purva in her own coin. That not only sets up every episode for a cliffhanger within a cliffhanger — Vikrant is always half a step away from losing it all — it also offers the audience enough masala to munch on.
However, the recurring problem with Yeh Kaali Kaali Aankhein is that it's not a consistently watertight thriller. Too many loopholes in the plot — convenience and contrivance abound — force the user to constantly suspend disbelief, and that doesn't really work well for a show that aims to be an edge-of-the-seat watch. The series has many a reference to '90s Bollywood — and not just Baazigar — and while some of them fit in seamlessly, especially the pulpy bits, a few — like the completely unnecessary 'palat' scene — seem forced into the narrative.
Its dark overtones and the tinge of a Shakespearean tragedy that permeates it throughout ensures that Yeh Kaali Kaali Aankhein is never an easy watch. There is a bit of humour, but even that — like when Vikrant watches YouTube videos on how to fake-cry — borders on the morbid. The performances range between above average and watchable, but though the story is told from Vikrant's point of view, Tahir's pitch and intonation — say, unlike
R. Madhavan's in 3 Idiots — isn't versatile enough as a narrator to consistently hold the viewer's attention. There is little to fault his performance, though. Saurabh Shukla and Brijendra Kala — though always watchable — are, once again, unable to evade being pigeonholed into a stereotype. Arunoday Singh's casting as a merciless assassin who talks little and pumps bullets without twitching a muscle on his face, is, however, spot on.
Yeh Kaali Kaali Aankhein ends on a cliffhanger to challenge all cliffhangers, and honestly, we wouldn't mind a dekko at Season 2. Cat-and-mouse is always interesting to watch. After all, who isn't a Tom & Jerry fan?
I liked/ didn't like Yeh Kaali Kaali Aankhein because...
Tell t2@abp.in
NAME GAME
Along with remixes quickly becoming a never-say-die trend, Bollywood songs are increasingly lending themselves to film titles. Of the many that have happened over the years, here are two interesting cases.
R.D. RAGE
R.D. Burman's songs are evergreen, and not just for remixes. The maestro perhaps accounts for the most number of songs composed by him that have become the names of films. From Bachna Ae Haseeno to Yeh Jawaani Hai Deewani. From Om Shanti Om to Jab Tak Hai Jaan. From Ek Main Aur Ek Tu to Ek Ladki Ko Dekha Toh Aisa Laga.... Very interestingly, two consecutive lines of a number from Namak Halaal have been used for the titles of two separate films — Jawaani Jaaneman and Haseen Dillruba.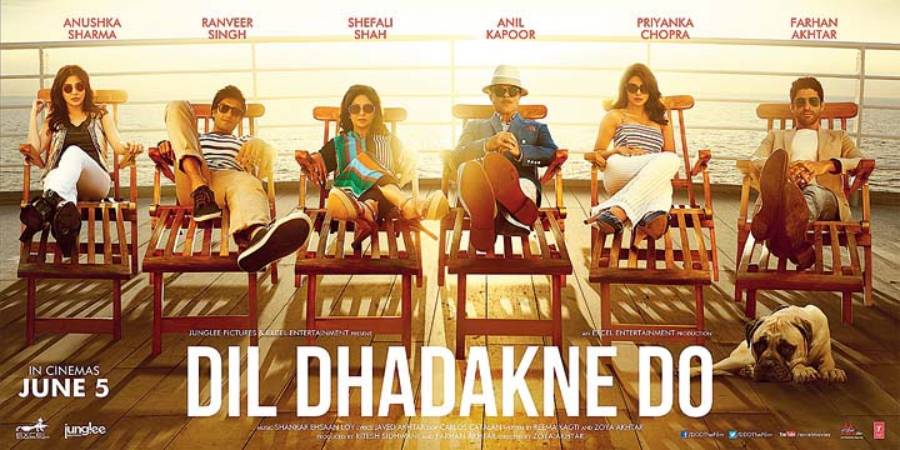 EXCEL-ING IT
Siblings Farhan and Zoya Akhtar don't have to look far when it comes to inspiration for the titles of their films. A line — Zindagi milegi na dobara — from Rock On!'s title song became the title (with a slight switch of words) of Zoya's second directorial feature, Zindagi Na Milegi Dobara. The number Dil dhadakne do from ZNMD became the title of Zoya's third film. And now, Farhan will direct Priyanka Chopra Jonas, Katrina Kaif and Alia Bhatt in a film called Jee Le Zaraa... the title is from the song of the same name in Talaash, starring Aamir Khan and produced by Farhan's Excel Entertainment.