Working with Robert Downey Jr was like dancing with an incredible dance partner: Stephanie Szostak
Stephanie Szostak plays Delilah in A Million Little Things set to air on Zee Cafe. She has appeared in The Devil Wears Prada and Iron Man 3, among others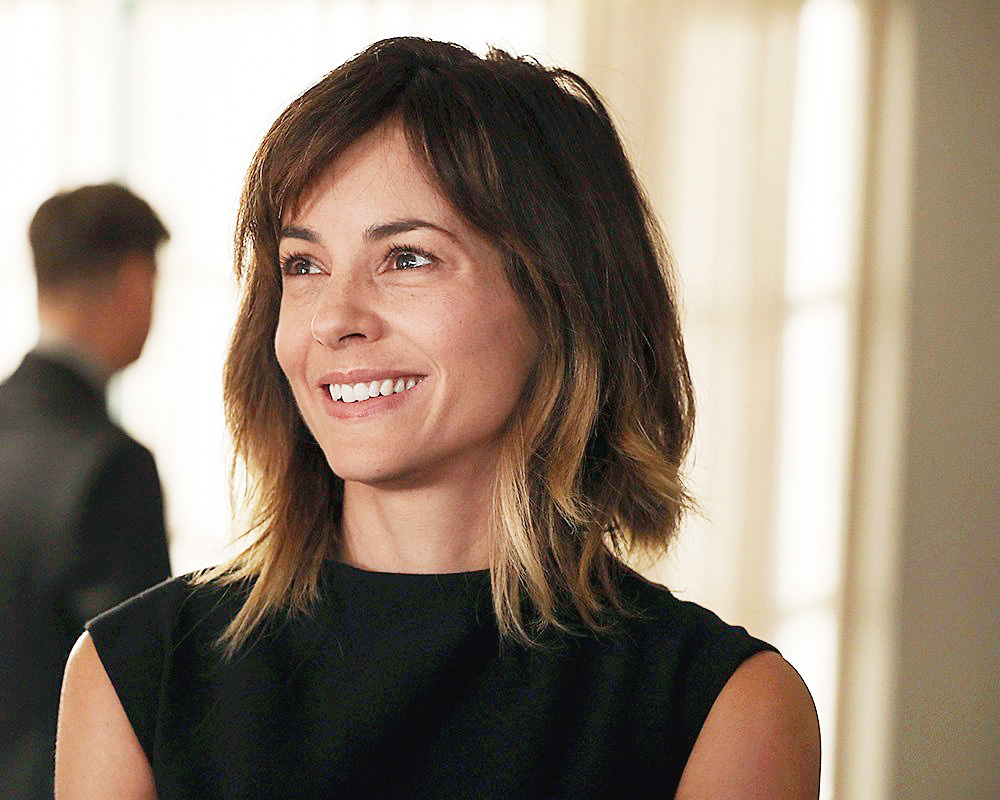 Stephanie Szostak in A Million Little Things
A still from A Million Little Things
---
Published 27.12.18, 07:55 PM
|
---
Stephanie Szostak has appeared in The Devil Wears Prada, Dinner for Schmucks and Iron Man 3 and plays a widow wracked with doubt, anger and regret after her husband (played by Ron Livingston... remember Berger in Sex and The City?) commits suicide in A Million Little Things set to air on Zee Cafe (December 30, 8am to 5.30pm). She spoke to t2 over the phone from Vancouver about her new TV show and doing scenes with Robert Downey Jr.
At what age did you shift from France to the US?

I am half-French, half-American. My mother is French and I grew up in France. I came to the States when I was 19 to study. I studied marketing, not films. I did not start acting till I was 29 (laughs).
How did acting happen?
For two years, I worked at the Chanel corporate office. They were advertising for a photo shoot for an in-house training brochure. A photographer said: 'Why don't you have a go at modelling?' I thought why not, as I knew I did not want to work in the corporate world. I did that for a year. Then I put money in theatre classes. I was told I was too old and I had too much of an accent. But I realised I had discovered my passion. I did not know at what level I would do it. I just knew I had to since I loved it so much.
What was your first onscreen assignment? Was it The Sopranos?
I got the lead role in an independent movie called Satellite. It was shot in New York and got into the Tribeca Film Festival. It got very flattering reviews. Unfortunately they did not own the music rights, so it never released. That was my first experience. The Sopranos was later and it was a tiny guest role that I did.
Law & Order was my first TV assignment. I did maybe two episodes.
Now you are playing a main role in A Million Little Things.
The show starts with one of four friends, who was the leader of all of them and the glue to their friendship, taking his life and it is a complete shock to all of them. I play his wife. When she learns about his death, she is faced with a lot of unanswered questions, fear and anger and guilt but she also has to keep going for her children.
Has the full season been shot already?
We are still working on it. It's my first experience of an ensemble show. As an audience, I love such stories where you get to know many characters and follow their different journeys.
You were a part of Iron Man 3.
That was pretty great. My kids were proud of their mama. Working with Robert Downey Jr was like dancing with an incredible dance partner. He would come on the sets, rework the scene and improvise a lot. It's up there in my best memories. Ellen Brandt, my character, was a villain and an expert fighter. I had to learn how to box and fight. It was great!