Too much says little
Anubhav Sinha's latest, Anek, ends up showing the Northeast as a land full of angst, no cheer or celebration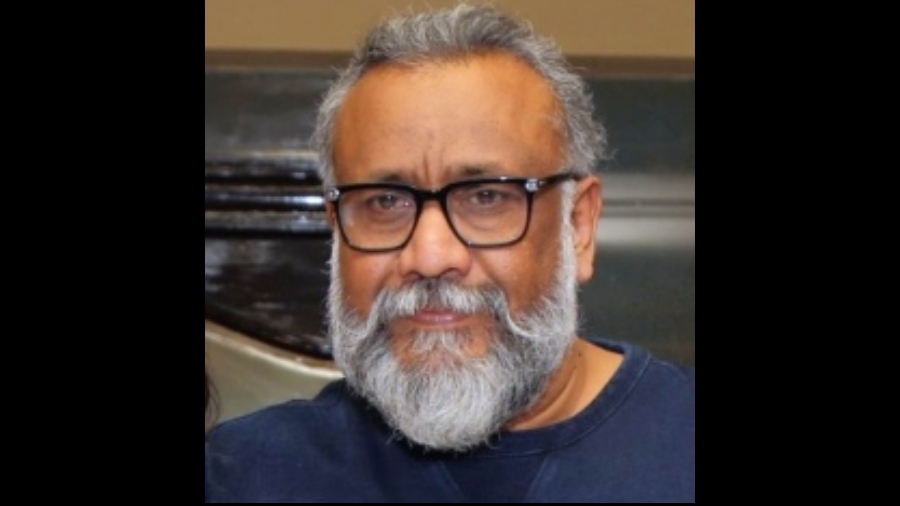 In his latest film, Anubhav has tried to tell anek stories instead of staying the course
---
Published 29.05.22, 03:07 AM
|
---
When Anubhav Sinha said to me, "It's much more than the Northeast," it should've been a red flag. But when the maker of worthy cinema such as Mulk and Article 15 trudged into that part of the country with competent actor Ayushmann Khurrana, hope that his cinema would bring much-needed inclusivity prevailed over all other senses. A man who had the storytelling skills to grippingly tell us about a Muslim family's alienization and fight for identity as Indians (Mulk, 2018) and who could ram home the injustice to Dalits in a caste-based society (Article 15, 2019) seemed the best candidate to successfully make the "Seven Sister states" of the Northeast as Indian as you and me.
He'd honed his craft with music videos, television serials, a neatly made musical hit called Tum Bin (2001) and a few frivolous films like Dus, Cash and SRK's Ra.One. "I don't recognise that guy anymore," he laughed as he turned into a filmmaker who made relevant social comments through his cinema. Both Mulk and Article 15 worked with the audience.
However, I'm sorely disappointed that Anubhav has missed a golden opportunity to introduce the Northeast to a pan-India audience. Cinema is soft power and the politically wired are welcome to use it to plant their comments. But in his latest film, the filmmaker has tried to tell anek (too many) stories instead of staying the course. Chaotically scoring political brownie points and cramming the narrative with a profusion of confusion cannot substitute for a clear-headed screenplay.
That was the misfortune of Anubhav Sinha's last film Thappad too, a fine social comment but a box-office letdown. Feminists who applaud without looking at cinematic merits may have heaped critical praise and gender awards on Thappad. But Sinha had got so carried away with wanting to make feminist statements all over the place that he'd lost sight of a convincing main plot. For instance, he threw in a track about neighbour Dia Mirza, who had nothing to do with Taapsee Pannu's anguish or its resolution. Wanting to say too much is a trap that Sinha should not step into.
His latest, Anek, also ends up showing the Northeast as a land full of angst, no cheer or celebration.
Meanwhile, cricket at Eden Gardens brought cheer to many last week. So, here's a happy little story from Bombay Gymkhana, the exclusive club in south Mumbai. A few weeks ago, a former lady journalist took two of her friends to the club for lunch and a drink. It was too hot for the three senior citizens to sit outside and too crowded to find a table inside the air-conditioned dining room. So the host requested a waiter to help them out, pointing out that one of her guests, a retired income tax officer, was 93 years old. Soon enough, a table was cleared and the three ladies proceeded to have a long, chatty lunch beginning with beer and ending with dessert. Through it all, a certain tall gentleman watched them keenly but they had no idea who he was. When the waiter later went up to them and said that the gentleman had vacated his table for them and was waiting for his lunch, they quickly wound up and thanked him profusely. It was only then that the penny dropped. It was Ravi Shastri who had gallantly given his table to the ladies and had watched amused as the nonagenarian happily guzzled her beer and tucked into the dessert. "I've never seen such fun women," he said to them, complimenting them for their spirit. On their part, they were thrilled that the gentleman's game still had men like him.
Watching Ravi Shastri have a rollicking time in the new set of ads, where he tells a woman he was a batsman but he could be her keeper or her doosra, I remember that the closest we got to him was when he dated Amrita Singh, ex-wife of Saif Ali Khan and mother of Sara Ali Khan. We'd all done stories on their engagement and break-up, flamboyance always a part of his gear. Now add chivalry to the kit.
Bharathi S. Pradhan is a senior journalist and author